The 8 Perfect Movies to Catch Up on When Stuck at Home and Where to Watch Them
Spend your days socially distancing by catching up on some beloved classics or recent delicacies you may have missed out on.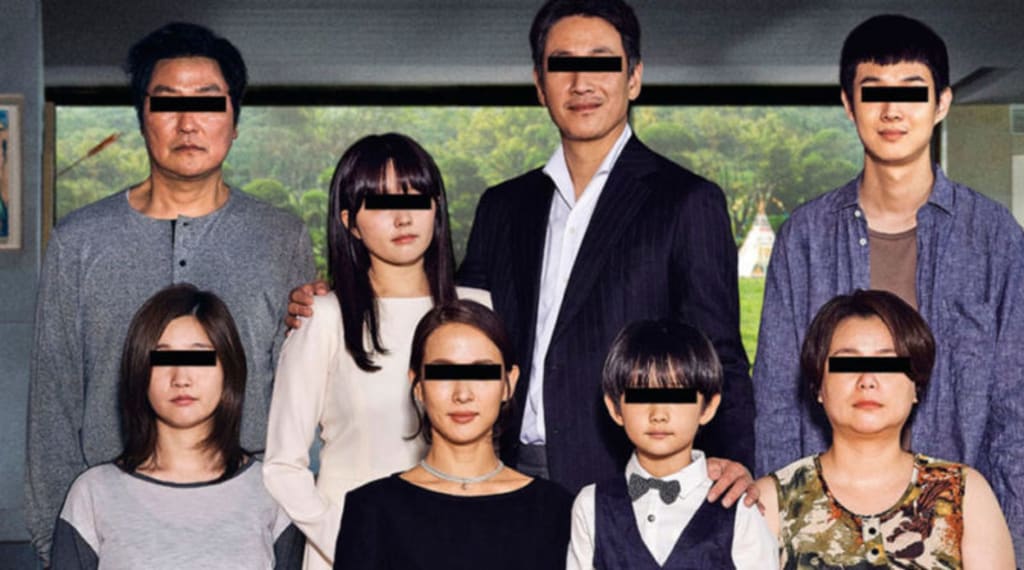 As numerous countries are implementing social distancing tactics to help flatten the curve of COVID-19, many are hunkering down at home.
Whether it's because they are working from home or are a part of the countless of businesses that are closed down for at least the next few weeks, avoiding large crowds and remaining at home is gradually becoming more of a command than a suggestion... and if you're able to stay at home - please stay at home.
During this time, you may find yourself with a load of time on your hands you seemingly never had before.
If you're not looking up how to make the perfect sourdough bread or working on your self-isolation beach home bod, you're wondering whether to finally commit to watching those six seasons of The Sopranos you keep hearing about (And the answer is yes, you should.) Are you finally going to be able to definitively say whether There Will Be Blood or No Country For Old Men was your favourite movie of 2007?
I'm here to give you some film suggestions you may have been putting off because striving to find a sense of normalcy during this uncertain time is crucial to remain sane.
Throughout the past few years, there have been some phenomenally spectacular must-watches placed in the "will watch this weekend" pile that, surprisingly, are never watched this weekend. These contemporary flicks join a long list of iconic features you swore to yourself you'd check out back when you actually believed you'd come through on the promises you made yourself.
So if you are wondering what to finally watch tonight at 3pm, look no further than down below!
Break Out Some Modern Delights
1. Parasite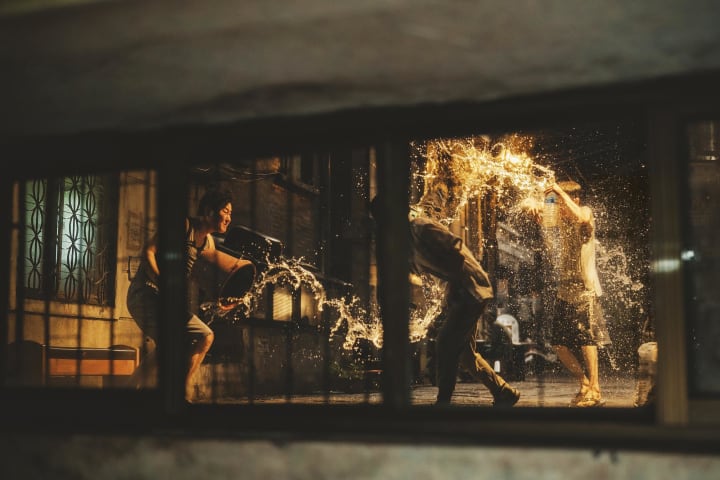 Run-time: 2 hours 12 minutes.
There is a reason why anyone who has watched Parasite becomes overly enthusiastic when someone asks if they've seen Parasite. The Academy Award winning Bong Joon-ho black dramedy is a masterclass in every aspect of film-making. Every single frame is meticulously thought out, nothing in this film is done by mistake. It's one of those movies that require a second viewing immediately following the first because of how undeniably rich this universe is.
There truly never is a dull moment during the 2+ hour run time.
I'd recommend going into Parasite knowing as little as possible. The sheer appreciation you'll feel for the way various moments play out and the different lenses you can view the film during subsequent re-watches places it at the top of one's must-watch list.
Rent or buy the film at the Google Play store.
2. The Irishman
Run-time: 3 hours 30 minutes.
The Irishman is not a quick watch. The recent one from veteran director Martin Scorsese embodies what film fans have been craving for years - a Scorsese-directed epic crime drama spanning over three decades starring a legendary trio consisting of Robert De Niro, Joe Pesci and Al Pacino.
Despite The Irishman sounding like a dream on paper, the film was in development hell for years with it eventually finding a home on Netflix. Due to a majority of the crime epic taking place in the 1950s-'70s Scorsese implemented extensive de-aging digital effects for its main stars and with a production budget of $159 million, it's executed quite impressively.
It was ultimately nominated for ten Oscars including Best Picture and Director. It's paced relatively well with the exception of one or two scenes and is a welcome addition to any Scorsese binge watches.
The film is available on Netflix.
3. Jojo Rabbit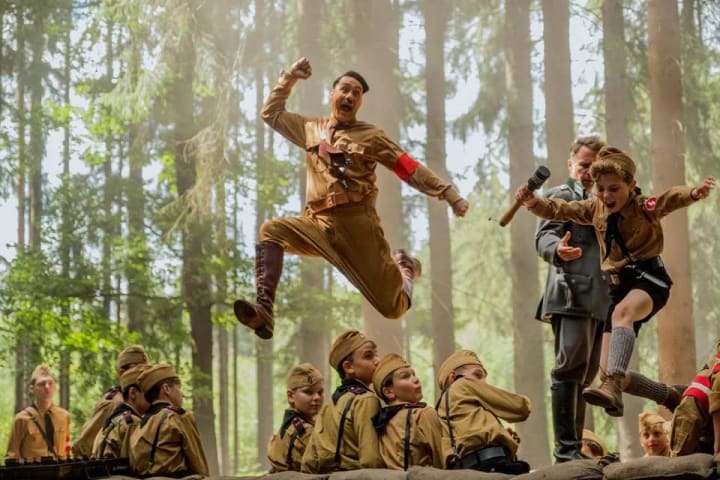 Run-time: 1 hour 48 minutes.
Set during World War II, Jojo Rabbit follows the titular Jojo, a German boy striving to be accepted amongst the Hitler Youth, as he ultimately has his views challenged when he discovers his mother is hiding a Jewish girl in their attic .
Director Taika Waititi also stars as the boy's imaginary friend, Adolf Hitler. While the film experienced controversy surrounding its subject matter, Jojo Rabbit is the perfect showcase for Waititi's comedic styling that is an effective blend of hysterical satire and genuinely touching, heartbreaking moments.
Every actor embodies their respective role with major standouts being the young lead Roman Griffin Davis, Sam Rockwell as an army officer at the Hitler Youth camp and Scarlett Johansson who earned two Academy Award nominations in the same year - one for Best Supporting Actress for her role as Jojo's mother and the other as Best Actress in the Netflix original drama Marriage Story.
Rent or buy the film at the Google Play store.
4. Moonlight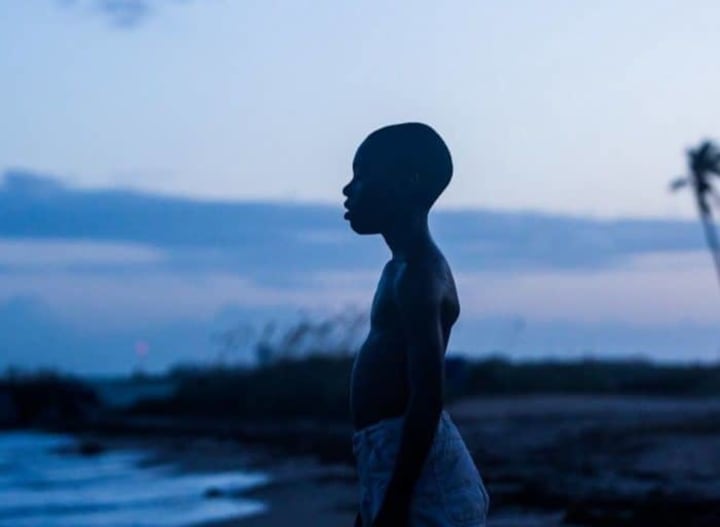 Run-time: 1 hour 55 minutes.
It's incredibly unfortunate that the spotlight was seemingly taken away from director Barry Jenkins and his stellar cast during the 89th Academy Awards. A terrifically horrendous mix-up between Best Picture nominees Moonlight and La La Land occurred which led to a googolplex of reaction memes and future presenters undergoing Homeland Security-level clearances to ensure the correctness of the winner.
You may be familiar with Moonlight because of this historic error and thought the usual sentiment to yourself: "well now I definitely need to watch it to see why it won!"
While La La Land remains my personal favourite film of its respective year, Moonlight is an incredibly executed work worthy of its Best Picture win. The film is a heart-wrenching exploration of its lead character Chiron Harris as he struggles with his sexuality and identity set over three stages of his life. The film earned eight Academy Award nominations with Mahershala Ali winning Best Supporting Actor and Jenkins nabbing Best Adapted Screenplay.
If you're looking to cuddle up with yourself and have a nice, long cry, Moonlight is the watch for you.
Rent or buy the film at the Google Play store.
Honorable Mentions: Call Me By Your Name (2017), La La Land (2016), Mad Max: Fury Road (2015), Ex Machina (2015), The Master (2012), Zodiac (2007). Million Dollar Baby (2004), American Psycho (2000)
Let's Finally watch those Treasured Classics
1. Citizen Kane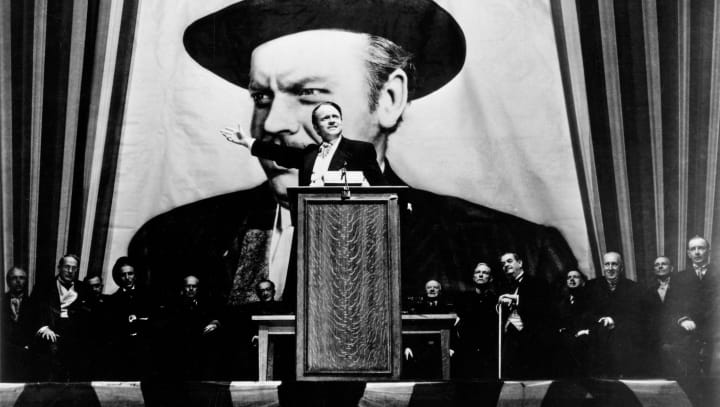 Run-time: 1 hour 59 minutes.
Whether you took a film class while in school or not, Citizen Kane is an absolute must-watch for those interested in witnessing just how much of an impact the film had on the future of the industry. Due to its groundbreaking cinematography and ingenious use of lighting alongside the intricately woven narrative (to name the bare few) it is often referred to as being one of the most well-made films in the history of the medium in terms of its technical capabilities.
It's an understatement to say Citizen Kane is an influence on how future films were shot. Citizen Kane is the influence.
As Richard Brownell stated in his piece for Medium:
"If you enjoy films that tell a compelling story, films that use lighting and cinematography to enhance how that story is told, a screenplay that flawlessly lays out a compelling non-linear narrative, a punctuated musical score that is in itself a character in the story, then you will enjoy Citizen Kane."
Rent or buy the film on Amazon.
2. Psycho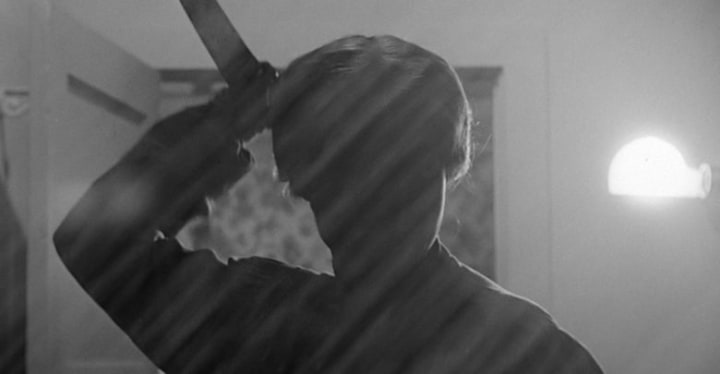 Run-time: 1 hour and 49 minutes.
Whether or not you've ever heard of the Alfred Hitchcock masterpiece Psycho, chances are you have seen some type of variation on the infamous shower scene parodied in your favourite TV shows or movies.
Psycho is considered to be Hitchcock's best work and has become the quintessential example in how to subvert the expectations of its audience while remaining a genuinely enthralling film. If you're lucky enough to know nothing about the film, maybe you've only heard about it through passing, ensure that this is next in your classic must-watch list.
For those that know the turns taken in the film, it remains a compelling psychological thriller that showcases just how much of a remarkable talent Anthony Perkins was.
Rent or buy the film at the Google Play store.
3. Lawrence of Arabia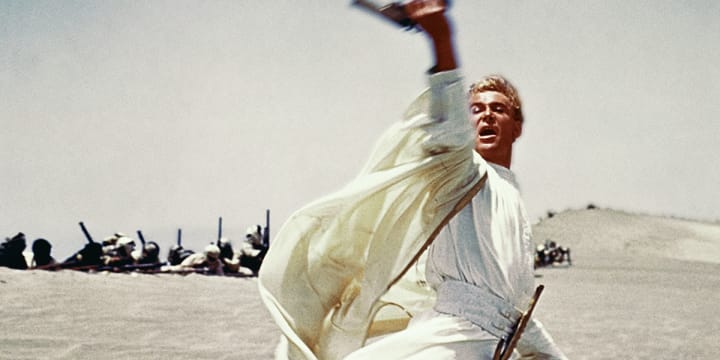 Run-time: ~4 hours including intermission.
I would not advise watching this film during your lunch break.
Sir David Lean directed arguably the Holy Trinity of Historical Epics: Doctor Zhivago, The Bridge on the River Kwai and Lawrence of Arabia.
While the aforementioned are rightfully revered in film circles, if there is one Lean picture that is required viewing for anyone interested in watching movies, Lawrence of Arabia is it. Peter O'Toole stars as the titular T.E. Lawrence, an English army officer who united and led the Arab tribes during World War I in their fight against the Turks.
We've probably all been there, dating back to our Blockbuster days. Roaming through the "classics" section of our neighbourhood rental store, scrolling through the same catalogue on our favourite streaming service. You come across Lawrence of Arabia and think "I should check this out." You might then check out the run time and follow up with "... Maybe later."
What do we say to the God of 'Maybe Later'?: Not today.
If there ever were a time to set aside time to watch this exemplar feat in film-making, it's now. It's not an exaggeration to state Lawrence of Arabia is a genuine work of art. Lean was known to be quite the perfectionist and he worked away for two years on this project, ensuring that every frame was flawless.
Rent or buy the film on Amazon.
4. Gone With The Wind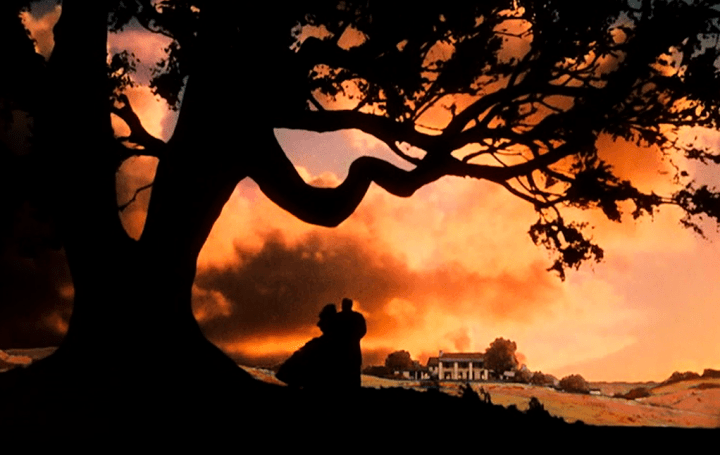 Run-time: ~4 hours including intermission.
Alright, Gone With The Wind is steeped in pop culture and has been for more than eight decades. Film fans have adored the cherished pairing between Vivien Leigh/Clark Gable for generations while its story, set in the South during the American Civil War and Reconstruction, has not been without its fair share of controversy... Mainly that there are numerous problematic aspects featured in the film specifically with its depiction of racial stereotypes and how it (essentially) attempts to have the viewer sympathize with the side that wants to own slaves... So there's that.
Despite the rightful controversy that surrounds the film, when you think of the phrase "grand and epic in scale" GWTW is it and then some. The film won eight Academy Awards (including Best Picture and Director) out of a possible 13 nominations which was a feat no film achieved prior to it. There is a reason why Leigh's performance as Scarlett O'Hara has withstood the test of time when discussing the greatest female performances of all time.
Add this to the "I would not advise watching the film during your lunch break at home" pile.
Rent or buy the film on Amazon.
Honorable Mentions: It's A Mad Mad Mad Mad World (1963) , What Ever Happened to Baby Jane? (1962) , The Long Hot Summer (1958) , Rear Window (1954) , Singin' in the Rain (1952) , Sunset Boulevard (1950) , Casablanca (1942) , His Girl Friday (1940)