The 8 Best Medical Shows on Netflix
Sit down and scrub in!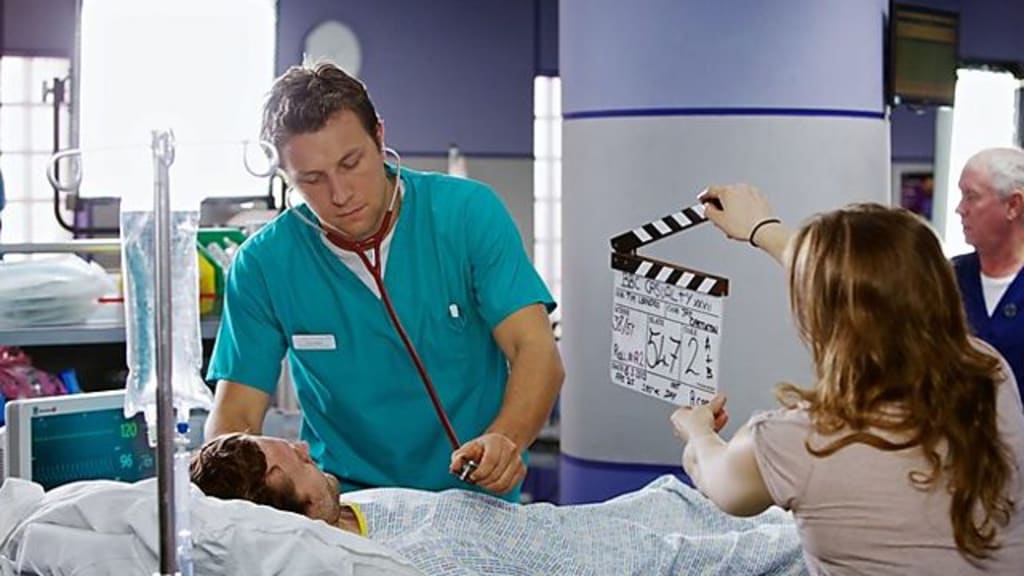 Who doesn't love a good medical show? Whether you're in the mood for comedy or drama, these highly binge-worthy medical shows are sure to please. All are currently available on Netflix and all have been tested, approved, and ranked. Stick around — number one may surprise you!
8. HawthoRNe
The best part about this lesser-known show is that it puts nursing in the spotlight, something that is overdue and very much deserved. Jada Pinkett Smith does a wonderful job portraying the strong female lead, Chief Nursing Officer Christina Hawthorne, on whom the show focuses. Although it only lasted three seasons, HawthoRNe definitely deserves a place on this list.
7. House M.D.
It's not clear whether the best part of House M.D. is the generous amount of in-depth medical dialogue or the bitingly sarcastic yet strangely lovable personality of Dr. House. Either way, it is sure to satisfy your craving for hospital-based entertainment while simultaneously providing a healthy dose of humor that ranges from dark to sophomoric.
6. Private Practice
Surprisingly few Grey's Anatomy fans have watched the spinoff Private Practice, which focuses on Dr. Addison Montgomery's life in Los Angeles after her split with Derek. Private Practice is solid enough to stand on its own as an excellent medical drama, but the occasional interactions with our favorite Seattle surgeons make it even more wonderful and are very much appreciated.
5. Scrubs
Although Scrubs has a bit less focus on the actual medicine compared to most medical shows, it is still well worth the time. The teaching hospital setting is reminiscent of that of Grey's Anatomy, but Scrubs is much more comedic than dramatic. The over-the-top but nevertheless adorable and relatable characters are sure to hold your attention just as well as any tense and gory surgical scene.
4. Nurse Jackie
Nurse Jackie is so well-written that, only a few episodes in, you'll already be unsure whether to root for or against Jackie, the pill-popping nurse. This show deals with serious issues while still managing to be hilarious, and Jackie's increasingly complex lies will keep you on the edge of your seat until the very end.
3. Grey's Anatomy
Grey's Anatomy. Does anything more even need to be said?
Don't forget to stock up on tissues before diving in.
Therapy not included.
2. Untold Stories of the E.R.
The only thing better than an engrossing medical drama is the "real thing" which is why Untold Stories of the E.R. earns the number two spot on this list. Although at least a basic understanding of anatomy and physiology is needed to fully enjoy this show, most of the stories are strange enough to be interesting even to the medically illiterate. Untold Stories of the E.R. features re-enactments of real E.R. cases, complete with gory "viewer discretion advised" scenes and, in many cases, real doctors and/or real patients instead of professional actors. If you can overlook the somewhat clumsy acting, you'll be rewarded with the unmatchedly pleasurable experience of viewing a factually accurate, realistic medical drama.
1. The Night Shift
This gem of a show has only been running for four seasons, but it's been top-quality since the very first episode. Although focused on the night shift of a Texas emergency department, it seamlessly integrates the military experiences of some of the main characters' past and present missions in dangerous Middle Eastern countries. Practically every scene of this show involves either mesmerizing medical procedures or intense emotional content and your eyes will be glued to the screen the entire time. Like every show, it has its flaws (for example, a confusing cast change between the first and second seasons), but its engrossing plot, charismatic characters, and strong dose of medical drama earn it the number one spot on this list.
tv
About the author
Alice is a freelance writer who contributes to Vocal in her spare time. Learn more about Alice at https://www.constant-content.com/Author/121259-Alice_Minguez-details-0.htm, where she has professionally-written articles for sale.
Reader insights
Be the first to share your insights about this piece.
Add your insights