Ten Facts On Bill And Ted's Alex Winter
No Way, Way!!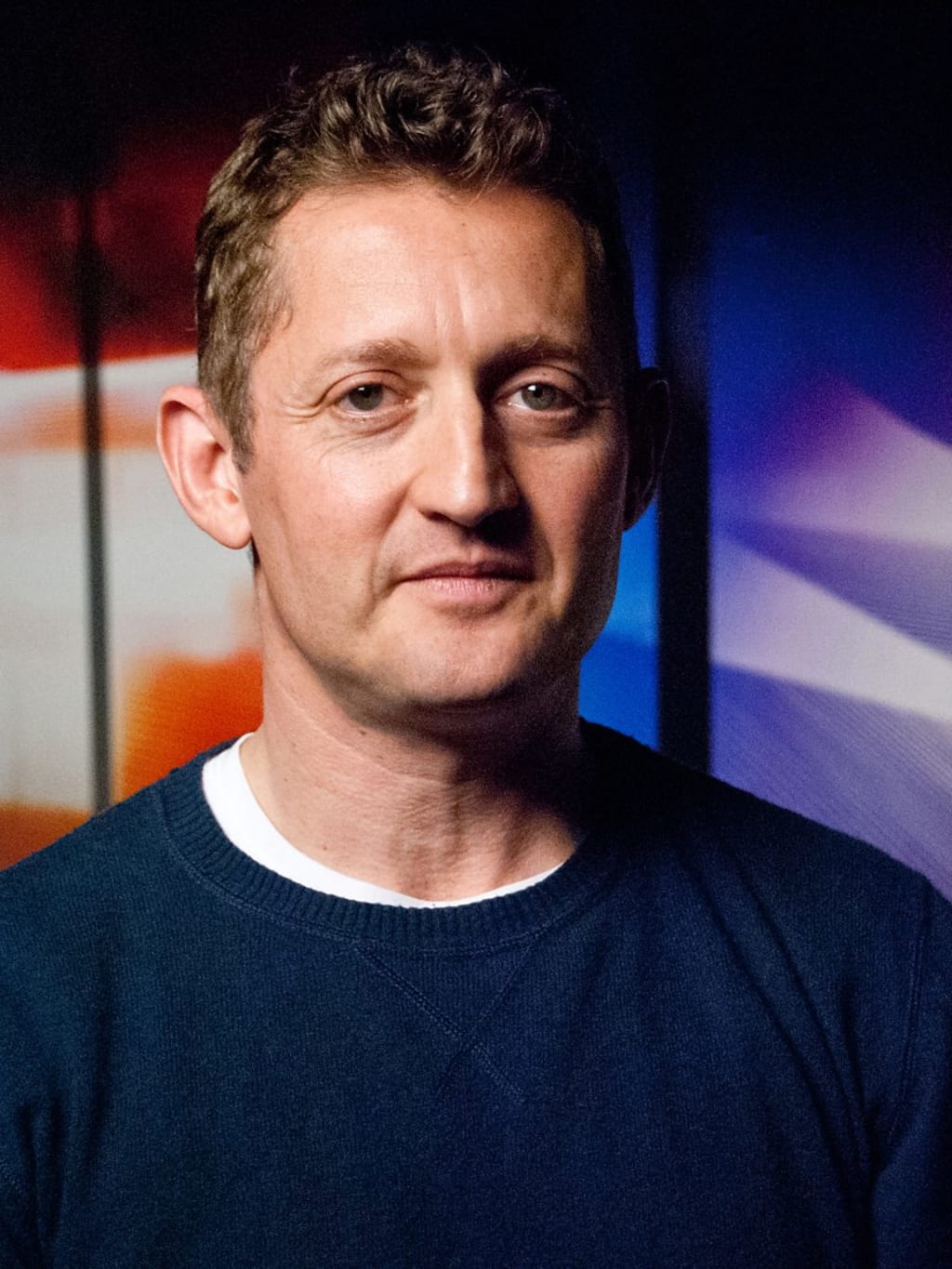 Photo Credit: BBC
Ten Facts On Bill And Ted's Alex Winter
Not long to wait now ladies and gentlemen, boys and girls, yes soon to be hitting our cinema screens will be the third film of the totally awesome, Bill and Ted, Bill and Ted Face The Music. Excitingly back in their legendary roles are Keanu Reeves and Alex Winter. It's a film not to be missed and I for one can't wait to see this long awaited film! We know it is going to be hilarious, light hearted, uplifting and fun. The world sure needs that right now! Wahoo! I am counting down the days for this Summer's film release… I will be the first in the cinema queue!!
The legend that is Alex Winter, he is a famous actor and director who first came to fame in the 1980s due to his roles in the classic films Bill & Ted's Excellent Adventure and The Lost Boys, two completely outstanding, timeless films. Alex is also an actor of the Theatre too. Although he is probably best known for his role as Bill S. Preston Esq. in the Bill & Ted films. Let's see how much you know about Bill S Preston Esq himself, Alex Winter, the 1980s legend.
Forget the 1980s Alex Is Still Working In Hollywood To This Day!
Yes indeed Alex is very much still a part of the Hollywood scene, he received high praise from reviewers and critics alike for his incredible directorial work on the 1999 film Fever. More recently Alex acted in the 2013 thriller Grand Piano alongside Elijah Wood and John Cusack and he will, of course, next be seen in the upcoming Bill & Ted Face the Music, coming to the big screen in August 2020. Popcorn at the ready!
Alex is also very respected for his documentary making, which he directs, and the hugely talented Mr Winter very often writes and produces too.
Alex Was Born In London, England
Did you know that Alex Winter is actually a British-American actor? Yes he is! He was born in London on 17th July 1965 to an American mother and an Australian father. He actually spent over five years of his life in the UK, drinking tea and eating cucumber sandwiches, before his family relocated to Missouri, usa. Winter still retains dual British-American citizenship this day.
He was raised in a Jewish family and he has an older brother named Stephen. These days Mr Alex Winter is 54 years old, he has been married and divorced, and he has married again for the second time. Alex is also a Daddy, he has three children. How awesome must it be for his children to be able to say 'Bill S Preston Esq' is my Father! Totally cool!
Child Star - Move Over Shirley Temple!
He made his professional acting debut at the age of just ten years old. As a young boy Winter appeared in a stage production of Oliver! He made his stage debut in the St Louis Opera production of the Lionel Bart musical. The production of Oliver! was a huge success. With many sell out performances, audience goers couldn't get enough! I think it's a musical we all love, right?!
Winter played one of the young urchins in Fagin's gang, who liked to pick a pocket or two, and have a good sing and dance! The role of Fagin was played by the horror film veteran Vincent Price, who also toured with the production. So in terms of having a glowing start to your acting cv, Alex certainly did this in style! I mean, beat that!
Alex Is A Professionally Trained Dancer
Yes, I am not joking here! Winter trained as a dancer from a very young age, which really is of no surprise considering that his father Ross actually owned a dance troupe called the Mid American Dance Company. So dancing was clearly part of Alex's family life!
Winter went on to receive an excellent education in the performing arts and was accepted to the prestigious Tisch School of the Arts in New York, way to go Alex! Where he then went on to perform on New York's Broadway. His Broadway credits include The King and I and Peter Pan. Like Excellent!
The Lost Boys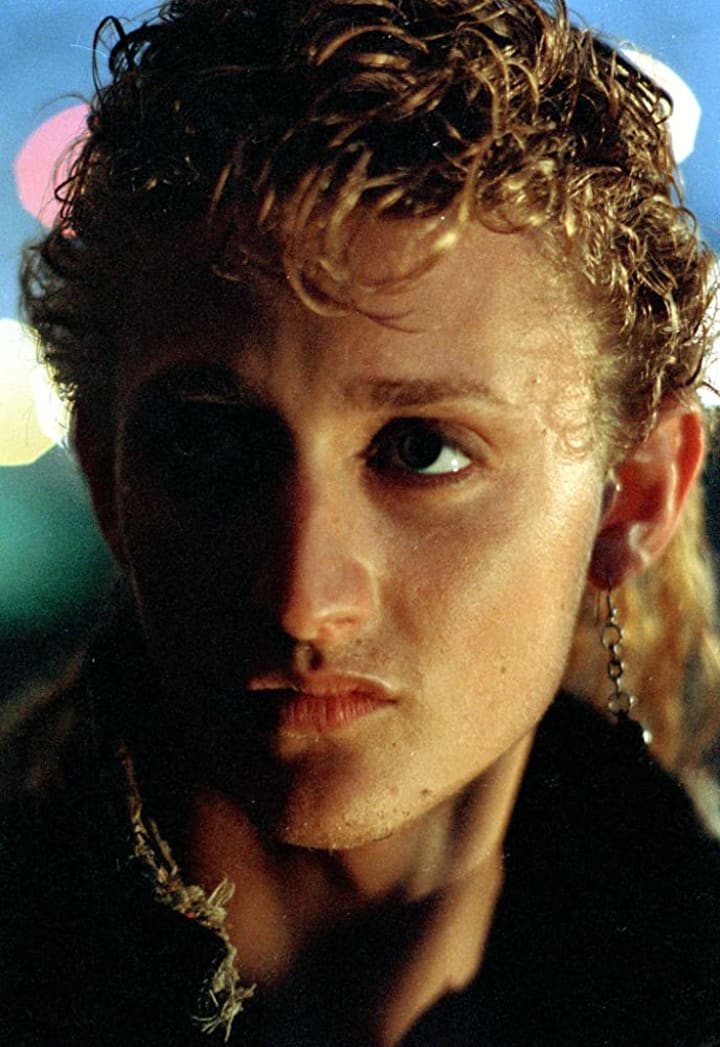 Who doesn't love The Lost Boys?! Winter starred as Marko in the film. What a cool 'first film' to put down on your acting resume! The Lost Boys is one of the best cult movies of the 1980s, and as I said it turned out to be Winter's first ever part in a big Hollywood film.
Winter joined the cast of the 1987 movie as Marko, who was one of the hot young vampires that terrorised the city of Santa Carla. The film is just as popular to this day and is enjoyed by generation after generation. I have probably seen The Lost Boys around ten times, and I never fail to enjoy it! It's just a fantastic film! If shock horror, you haven't seen it, then frankly, you are missing out! Watch it and soon, you won't be disappointed!!
Alex Originally Auditioned To Be Ted
Hard to believe I know, but Alex originally auditioned for the role of Ted, not Bill, and Keanu Reeves auditioned for the role of Bill, not Ted! No way! Way! But, of course, Alex was Bill in the end, which he played to perfection. Reeves and Winter switched roles, and film magic was created on screen for us all to enjoy!
Winter achieved world-wide success with the lead role of Bill in 1989s Bill and Ted's Excellent Adventure and in the 1991s sequel Bill and Ted's Bogus Journey. However, the films could have turned out very differently indeed! I just couldn't imagine seeing Alex and Keanu in each other's roles!
What did the S stand for in Bill S Preston Esq? I hear you ask?! The S stood for Stanley.
Red Hot Chili Peppers
Okay, so if just being Alex Winter isn't cool enough! Right?! Well to add to his coolness he can add being good friends with the band Red Hot Chili Peppers to that! Awesome!
In 1989, Alex appeared in the music video for the Red Hot Chili Peppers track 'Knock Me Down'. As Winter was friends with the band he, naturally, agreed to appear in this video, which was released on 22nd August 1989. It is an incredible video, watch it on YouTube. Plus he also featured in another Red Hot Chili Peppers music video for the track 'Higher Ground'. How cool is that?! Makes me green with envy! Yes.. I am a massive Red Hot Chili Peppers fan!
Hate Mail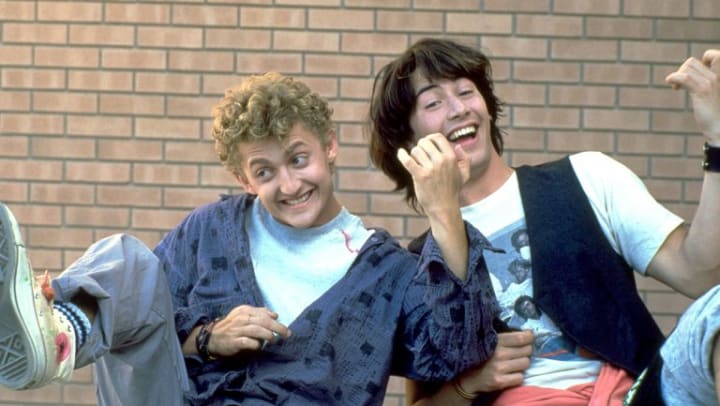 Oh no not hate mail! But it is true, Alex did used to get hate mail from English teachers, but nicer fan mail from History teachers. Oh dear! Poor Alex!
He got a lot of angry mail from English teachers who complained that the film had really affected the way that their students spoke. Much to the English teachers' frustrations!
But on the plus side, the actor was pleasantly surprised to receive plenty of other letters from History teachers thanking him no less for how much Bill & Ted had encouraged their students to learn more about the subject of History. What a fantastic way to get students interested in history, show them the Bill and Ted films! I'm sure their History class would have been a highlight of their week! Roll on History class, we are watching Bill and Ted… I'm sure no student would of cut class that day!
The Lost Boys Was A Summer Job
Forget flipping burgers or filling shelves in your local supermarket to earn some cash over the Summer, Alex had the Summer job which dreams are made of! Get this…
Technically The Lost Boys was actually a summer job for Winter because he was still in the middle of studying at the Tisch school when he accepted the role. Winter has since stated that he had lots of fun hanging out in Santa Cruz, California with the likes of Jamie Wirth and Kiefer Sutherland. I can imagine that it was an utter blast!
The film was completed in only three weeks, yes three weeks! Wow! On an $8.5 million budget. Fans will remember that Alex's character Marko was the first vampire to die and apparently, the fake blood used in the movie had glitter added to it in order for it to make more of an impact on screen. Which it certainly did!
The Legendary Frank Zappa
In 2015, Alex started working on a biographical documentary of the legendary musician Frank Zappa. The Zappa family happily and publicly gave Alex their blessing for the documentary to go ahead, and the actor/director started a fundraising campaign in order to get enough money to start filming.
Alex certainly did this in style, the Kickstarter campaign which was launched quickly became the highest-funded Kickstarter for a documentary in crowdfunding history. Nice one! The documentary was released in 2018.
.
*
list
I am a freelance writer. As well as Vocal, I have also written articles for numerous websites, including, Eighties Kids, WhatCulture, Child Of The 1980's, Online Book Club, GoNOMAD Travel, Hubpages, and ScreenHub Entertainment.
Receive stories by Hayley Dodwell in

your feed