Take Another Look.
YA Books I've Re-read!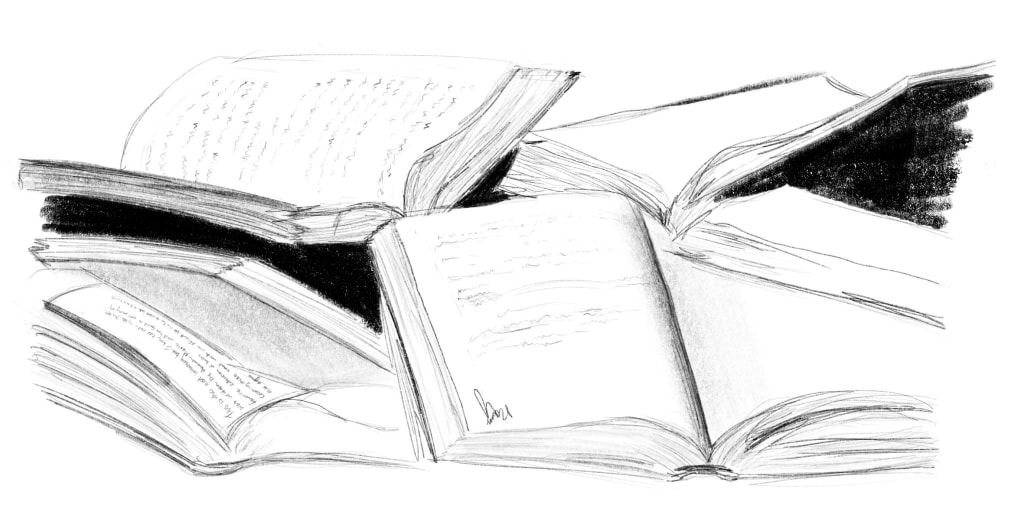 I recently stumbled across the title of an old book that I read when I was a young teen. One early morning I was searching Spotify for an upbeat playlist of Broadway musical tunes --great for running!-- and found a song from Daddy-Long-Legs. I thought, That is the exact name of a book I read in school! I remembered nothing about it, except that my twelve- or fourteen-year-old self thought that this book ended in a surprisingly happy way. In mid-stride I clicked over to the full album on Spotify and listened to the rest of the songs, confirming that this soundtrack was taken from the book I had read as a child.
Immediately I checked out the ebook of the original from the library, with the intention of reading it over the weekend. It reminded me of other books I read as a young kid which now, as an adult, still impact my imagination! Several of my friends decide not to read books again. They explain that there are too many amazing books in the world to waste time re-reading a book. I often re-read books for the purpose of reliving the story or to catch clues that I did not notice the first time!
Whether you are a "read once" or a "read again" type of person, this list is for you! In this blog I would like to share with you some children's favorites, and the number of times I have re-read the book. This might just convince you to pick up an old literary influence!
For your entertainment, I have listed some of my fictional favorites here, and below that are other YA (young adult) books that I picked up for the first time as an adult:
Alcott, Louisa May | Little Women (read at least 3 times)
As a classic of literature which has been made into movies and book spinoffs, this story is timeless. Based loosely on the life of the author, the book follows a family of four girls as they grow together and apart during nineteenth-century America. The protagonist, Jo March, sometimes has trouble connecting the stories caught in her head with the realities that she faces on a daily basis. The girls learn through difficult and joyful times what it means to grow as a family.
Lee, Harper | To Kill a Mockingbird (read 5 times)
Although this is a controversial book, I really enjoy the images of family, discipline, and adventure that is woven throughout. Little Scout learns what it means to internalize adult lessons as she begins to see the world from her father's and brother's perspectives. It holds humor and life lessons alongside serious themes and sobering realities, which means the ideas are solidified as the story is revealed.
McKinley, Robin | Beauty: A Retelling of the Story of Beauty and the Beast (read 3 times)
This is a spin-off of the French fairy tale, Beauty and the Beast. It was one of my absolute favorite stories as a kid, so of course I re-read this book in college and again when teaching fifth grade. Beauty gives a different perspective than the Grimm brothers' original version, and McKinley finds ways to sneak in applicable topics for teens.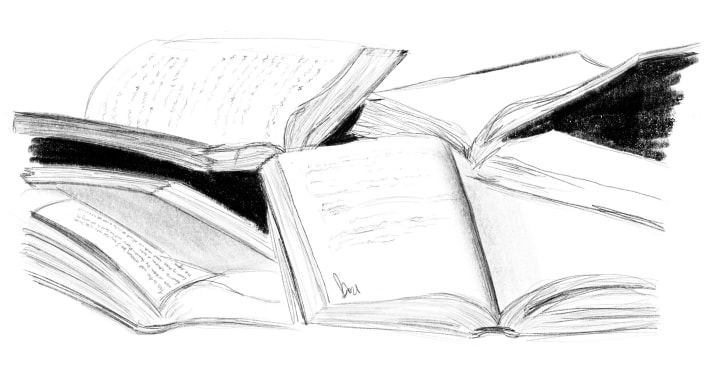 Montgomery, Lucy Maude | Anne of Green Gables (read at least 6 times)
Here is a book of short stories tied together by a Canadian orphan girl, Anne Shirley, who is adopted by an elderly brother and sister, Matthew and Marilla Cuthbert. The book follows her hilarious attempts to fit in while getting swept away in her imagination. Anne grows from a clumsy, hot-tempered little girl of eleven to a well-spoken, creative young woman of sixteen, with Montgomery revealing laughable lessons and impactful relationships throughout.
Orczy, Baroness Emmuska | The Scarlet Pimpernel (read 4 times)
Though the title sounds extremely vague and uninteresting, this book takes place during the French Revolution involving class struggles, love triangles, and a mysterious stranger. There is a person who hides in plain sight called "The Scarlet Pimpernel," so named after the sketch of that flower left behind each time someone is snatched from the clutches of Madame Guillotine.
Webster, Jean | Daddy-Long-Legs (read 2 times)
This book, first written by Webster in 1912 and republished numerous times, starts off with a story similar to Annie, telling of a girl named Jerusha, the oldest orphan in a group home. Jerusha encounters a mysterious benefactor who sends her to college when she turns eighteen. She is allowed to write to this stranger, whom she nicknames, Mr. Daddy-Long-Legs, but does not receive a letter back from him--at first.
Raskin, Ellen | The Westing Game (read 4 times)
At the beginning of this story, there are sixteen people summoned to a mansion of a dead man that everyone was aware of, but nobody knew. This unknown, wealthy man promises to give his inheritance to whomever can solve his riddle. He breaks the motley group into pairs to solve his postmortem messages. The question is whether a single group can solve the mystery before they succumb to mishaps that surround them from day one!
Cohen, Barbara | Seven Daughters and Seven Sons (read at least 4 times)
Similar to the story of Mulan, the protagonist in this book, Buran, leaves life with her family and six sisters. She attempts to defy the cultural norm in an ancient Arabian nation and sets up a business in a faraway land, disguised as a man. She learns the art of listening and quickly adapts to the challenges of the land, only to be confronted with the hardest challenge of all; matters of the heart.

These listed above show my age, as I'm sure many would not be read by kids today. However, I've also read several YA books as an adult, and there are some that I have read over again that I would recommend:
Collins, Susanne | The Hunger Games trilogy (read 5 times)
The movies based on these books were well done, as the author had a lot of input on what was to be put into or taken out of the movie version of Katniss Everdeen's story. Collins tells of a fantastical, sci-fi world that touches on real elements of family, courage, and trust. It is a difficult read, but has a lot of modern-day analogies meant for an even wider audience than high school!
Green, John | The Fault in Our Stars (read 2 times)
This story holds a lot of heart and tears, starting on a serious note and continuing through the entire book. It throws in relatable stories and youth humor as high school students deal with deep loss and complicated friendships. Green includes both historical realities and contemporary insight that creates a timeline determined to prick the heart of each reader.
Lloyd, Natalie | A Snicker of Magic (read 2 times)
There is a whimsical element to this book, which follows a girl who has experienced many moves in her life. Felicity keeps anything that she wants to remember written on her shoe, which she treats like a journal. When her little family enters a town that claims to be full of magic, she is skeptical. Felicity's mom is threatened, and she realises that a snicker of magic might be the only answer for their family.
Sepetys, Ruta | Fountains of Silence (read only once, but passed to two other people and on my to-read-again shelf!)
The author describes her book as a crossover novel, which focuses on two young people who are trying to navigate life, family, and new friends. Sepetys covers dual perspectives as the pages lead the reader to discover more about Spanish heritage alongside Daniel and Ana while they uncover surprising truths about each other. The novel is written in such a way that teens and adults alike will enjoy this, experiencing empathy, love, and adventure from two very different people.
Tolkien, J.R.R. | The Lord of the Rings trilogy (read at least 3 times)
A fantasy novel that was one of the greatest in its time, which has inspired other books in the past century. Tolkien was part of a group called "The Inklings", where the members read their stories out loud as they wrote them. In many passages throughout this novel and the two that follow, it is evident that this was the case. The world paints an in-depth, memorable story that grabs the reader's imagination for years to come.
Yoon, Nicola | The Sun is Also a Star (read 2 times)
One of the most unique aspects of this YA read is that the story takes place within the span of just one day. It covers the themes of family, bullying, racism, and immigration. The main characters experience love and anger as they attempt to maneuver the difficulties that life throws at them. It is a surprising story that captures the attention of adults and teens alike!
Zusak, Mark | The Book Thief (read 3 times)
This difficult book is narrated by death, weaving through the trials of a young girl, Liesel, and her adopted family in the midst of World War II Germany. She has to grow up quickly, but finds solace in the written word. Her adventures to find books bring her into contact with people who will change her life for good.
literature
Storytelling Through Art.
My goal is to show experiences in a meaningful way through short stories and hand-drawn sketches.
Click on what you like and I'll introduce similar posts!
—Hannah Marie.
Receive stories by Hannah Marie. in

your feed