SuzeReviews: Apples Never Fall
Bestseller Liane Moriarty's newest novel takes a magnifying glass to memory, nostalgia, and family ties. [No spoilers]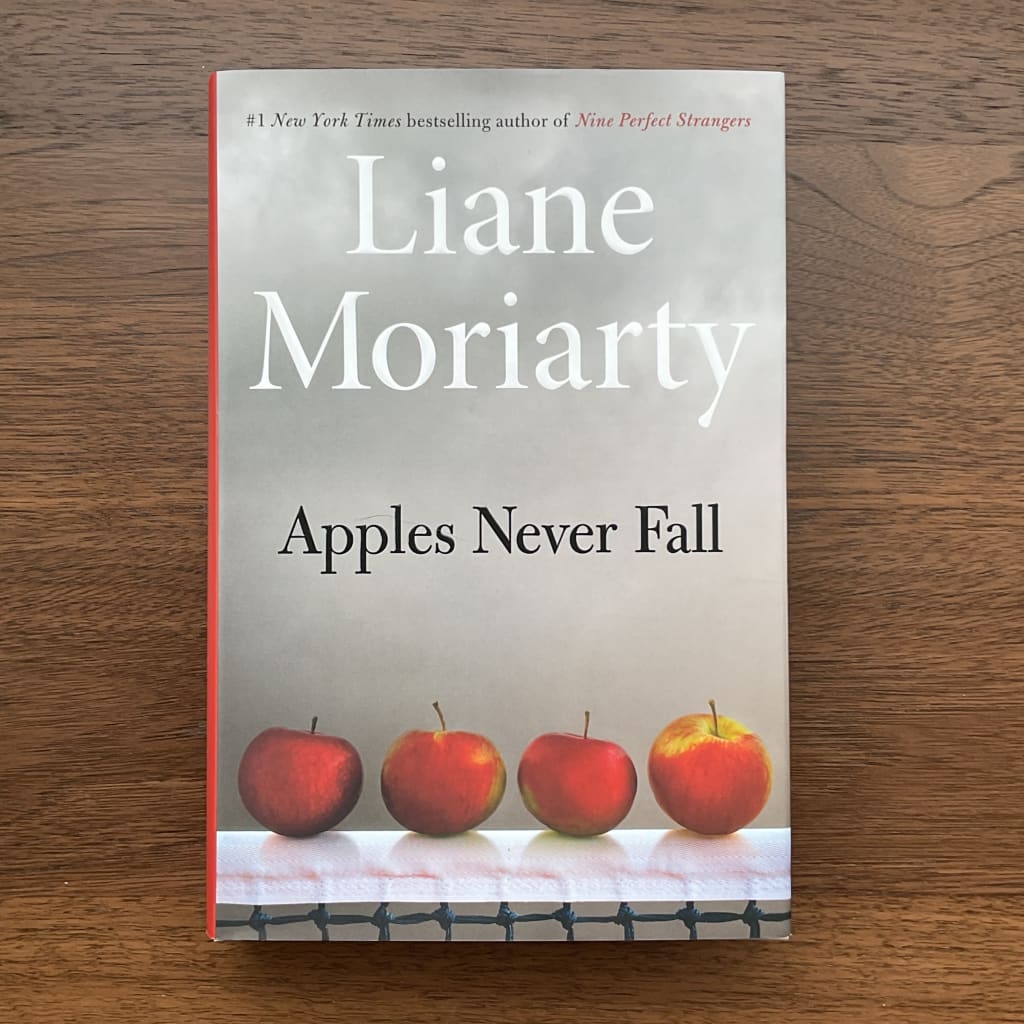 Apples Never Fall by Liane Moriarty, Henry Holt and Company. $28.99 at your local bookseller.
All families have a set of stories, core memories that define their complicated attachments and grudges. For the Delaney family, a tennis-obsessed set of six living in Sydney, these stories are sequentially picked up and examined like little gems, each member turning it over to examine a new facet missed by the last. Misconceptions and long-nursed hurts color each individual's memory. It's a repetitive process to read, running the danger of getting dull, but Moriarty succeeds in making each remembrance revelatory.
When matriarch Joy Delaney goes missing, her four children rally to determine her whereabouts and support their father, Stan. Moriarty establishes a shattered timeline: this chapter 'now', this chapter a year ago. Each chapter follows a different person, some main characters, some random passersby. Further complicating the timeline are the dozens of childhood memories that clutter the characters' internal narrations. Like most games of tennis, this constant back and forth draws on and gets tiresome by the time the endgame is revealed. But to give credit where it's due, the busy nature of the narrative is never confusing. Moriarty excels at writing distinct voices, creating people with the kind of nature and behavior that stand out from a crowd.
Each character is uniquely neurotic, making the ensemble cast feel intimate. Somehow, Moriarty develops a world in which the family is the main characters of everyone else's life. Their pedicurists, hairdressers, and Uber drivers couldn't ignore them if they wanted to. Their exes and frenemies are always drawn back to their charismatic influence. They insist to themselves they're broken, while the rest of the world can only see them as excellent. The collected impression of these characters is not, as Moriarty likely intended, that they are misjudging themselves. Rather, it's that of a Mary-Sue-like effect on the rest of the world.
If there's a major criticism to be laid, it's that the whole book is too just so. Its main conceit is how nicely everything falls into place, because how often does that ever happen in real life? It's rare that people are forced to reckon with the small evils they perpetrated in childhood. Few will ever hold a crucial piece of information for an ongoing murder investigation. Wholehearted forgiveness is an unlikely grace that most people will never find. For such a large ensemble as Apples Never Fall represents, to have all happening at once is twee.
The plot is precisely engineered. Its multitude of twists are complex and authentic enough to keep even a seasoned reader used to guessing an endgame on their toes. Some reveals are authentic surprises, answering questions that weren't even asked. These reveals are especially satisfying: Moriarty really thought of everything! No stone is unturned, no throwaway story or half-remembered character is irrelevant. When this book inevitably joins Big Little Lies and Nine Perfect Strangers on the silver screen, some of the humdrum waffling will likely be cut, allowing the pristine plot and compelling characters to shine forth uninterrupted.
This treatment will lose some of the characters' most relatable thoughts, and likely the moving emotional parallels that Moriarty sketches across the book. But it will gain a crispness to match its potential, especially in the capable hands of an A-list ensemble cast. It already feels like a show. After the runaway success of Moriarty's aforementioned greatest hits, who can blame her for producing a made-for-TV tale? But a reader may be disappointed to find they have spoiled the end of the show for themselves… by reading the original book.
Final Rating: 2.5/5
It's a fun plot with a rewarding end, but it won't haunt a reader or give them much substance. Pick it up in an airport for a good vacation read.