'Stuber' Is an Entertaining Action Comedy That Doesn't Quite Reach Its Full Potential
No spoilers!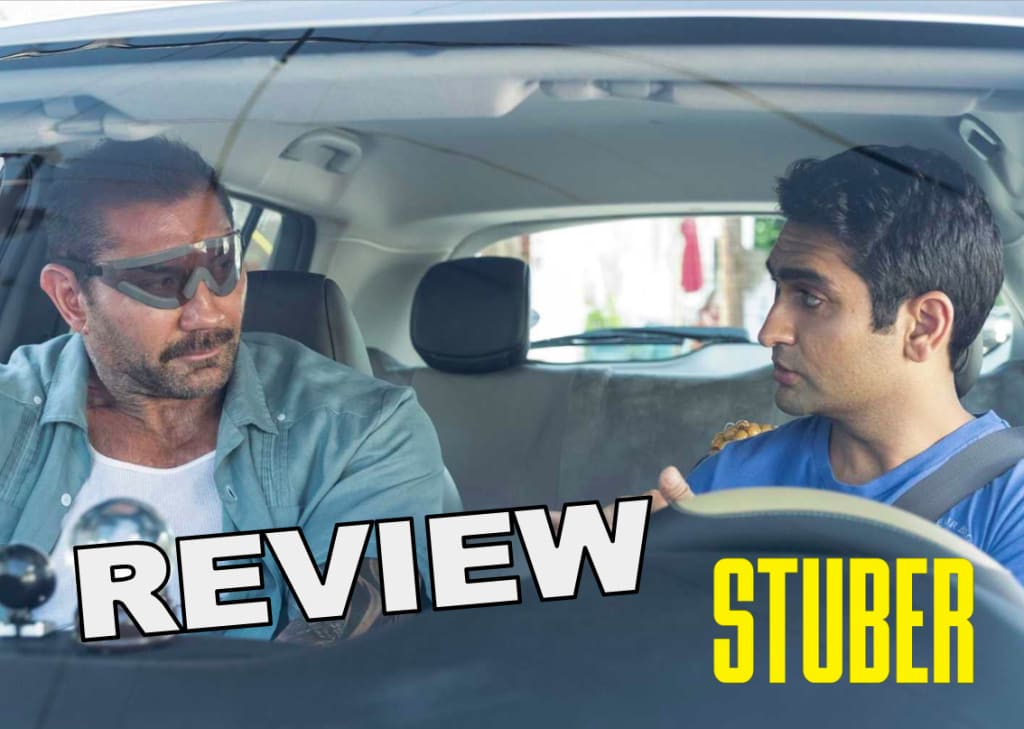 After watching this movie, I decided to take a Lyft home.
Go ahead. You can laugh, I don't mind. Nothing? Well, alright then.
So... here's my review!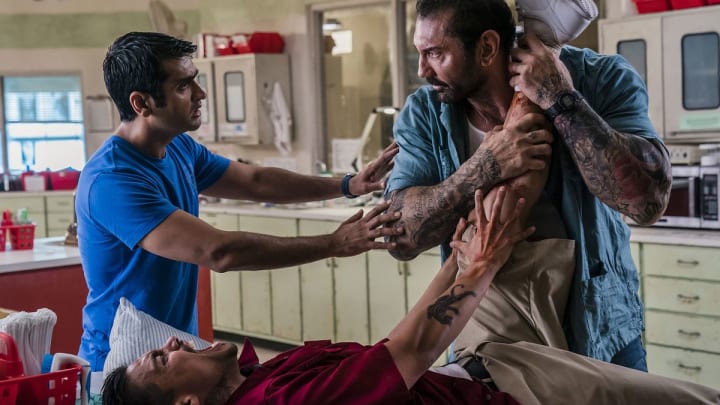 Stuber is an action comedy film written by Tripper Clancy and directed by Michael Dowse. The film stars Kumail Nanjiani as Stu, a mild-mannered Uber driver who is forced by a tough-as-nails cop (portrayed by Dave Bautista) to help drive him around the city and solve a case.
I wasn't exactly excited to see this movie, but I was interested in its premise, and I had some fun with this film.
The Comedy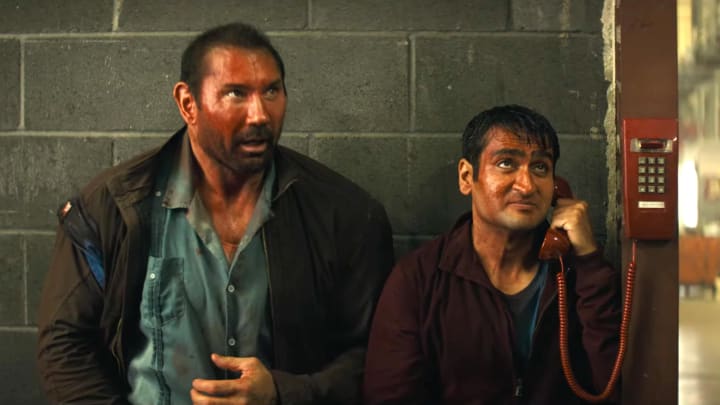 Now, it's not easy to judge comedy because of how subjective it is, so I'm gonna speak from my experience, which is that this movie has a good amount of funny scenes.
There's a lot of great comedic chemistry between Nanjiani and Bautista, and it's very funny to see how they butt heads and how their personalities and goals are always in conflict with each other.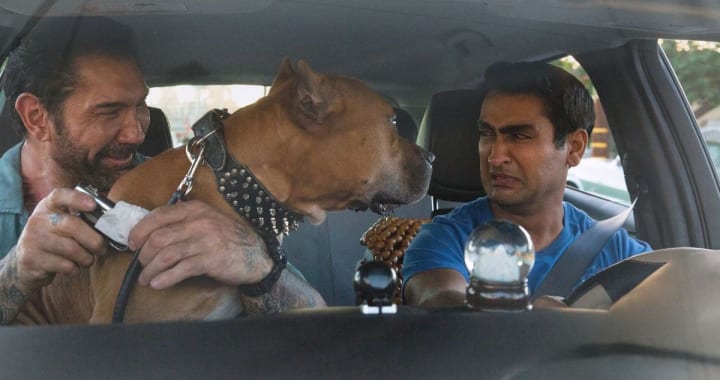 I think Nanjiani stole the show in this movie because he really sells the idea that he's just another Uber driver stuck in the middle of a case, and his facial expressions and comedic timing were perfect for this role.
However, I don't think this is the funniest action comedy anyone will ever see. Bautista is a very talented comedic actor, but he doesn't have a lot of funny scenes in the film. Some of the jokes in the film left the audience quiet, and even the funnier jokes tend to be a bit forgettable.
The Action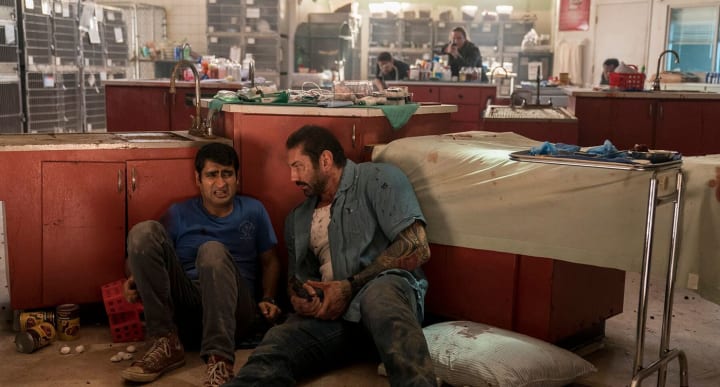 This film definitely puts comedy first, and action second. And as I said, this movie's comedy generally works, but in terms of this movie's action scenes, some are good and some are bad.
All of the action scenes are entertaining and there are some good ideas in these scenes, but for the most part, they aren't exactly memorable either. I watched this film only a few hours ago, and I barely remember the action because the action scenes don't particularly stand out over the others in this genre.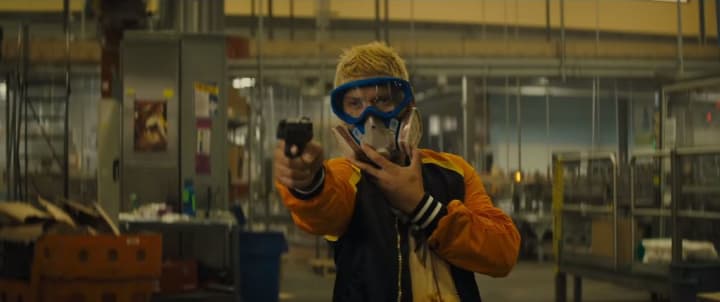 Now, let's talk about Iko Uwais. He is one of my favorite martial artists that I've ever seen in films (check out The Raid movies when you can) and he is wasted in this film.
He has very little screen time and his biggest fight scene is near the beginning but it's directed with a lot of shaky cam, and given that Uwais is a professional martial artist, the shaky cam was a nuisance, since I could barely tell what was going on in the fight choreography.
The Story/Characters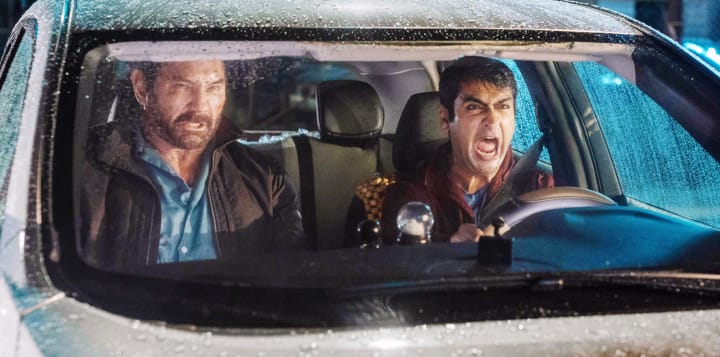 The story and characters in this movie are a bit of a mixed bag. I like what they did with our two leads, Stu and Vic, and I think they were both given a good amount of development and backstory, as they both have to deal with personal issues on top of solving this case.
However, Oka Teijo, the villain portrayed by Uwais, is given no development. He's a very two-dimensional bad guy with very little screen time and we never actually get to learn that much about him and his motivations for his actions.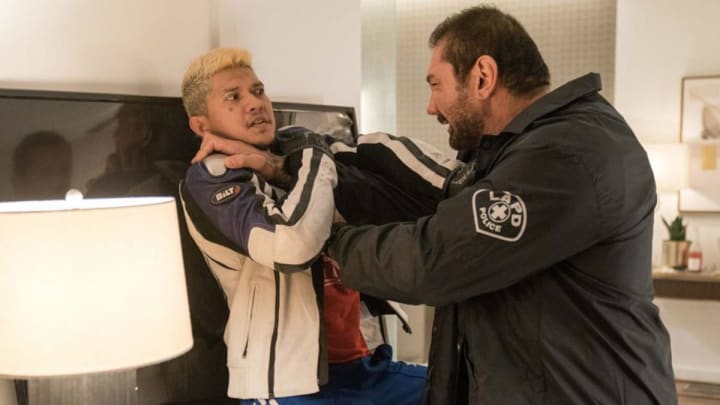 We never get to learn anything about who he is as a character. He just fills his role as a "bad guy" and he barely has any lines in the whole movie. Because of that, he felt distant from the audience, as we don't actually grow to hate him or want to see him die.
There's also another character who's given so much more development than Teijo. Basically, Stu works at a department store and Stu's boss, Richie, is given so much more development than Teijo, despite the fact that Richie does not add anything to the story.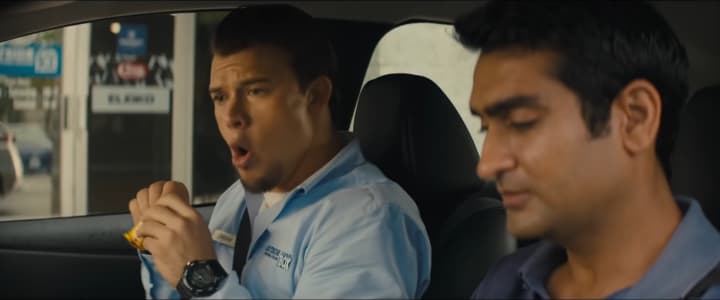 I mean, Richie is a character that could have been taken out of the movie entirely and the story would be no different, and yet, there's a scene where he's given more backstory and development than the actual villain.
The film also throws in a plot twist that feels incredibly inconsequential as well. This twist feels completely unnecessary and is given very little further development after the twist is revealed.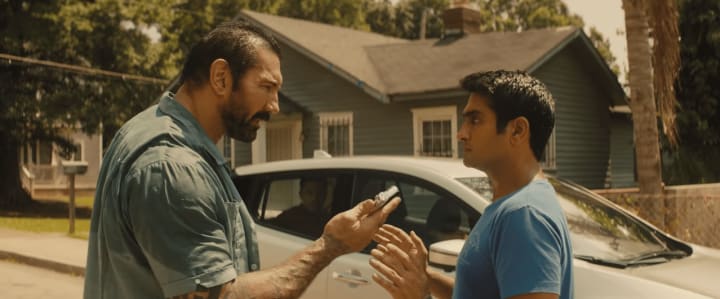 This movie also treads familiar territory by essentially rehashing the action comedy genre. It's a very formulaic story with "two guys need to work out their differences on a funny adventure to beat the bad guys," and it doesn't do anything that we haven't yet seen already.
I like buddy cop movies, but the problem is, I've seen buddy cop movies that are a lot better than this movie. For example, another problem this movie has is that we don't really ever get to learn about the stakes and what would happen if the bad guys win.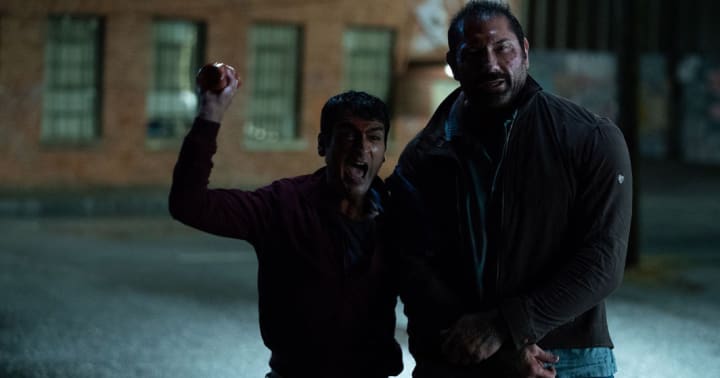 Because of that, it doesn't feel like there's actually a sense of urgency that gets us to root for the good guys other than the fact that they're the good guys who need to beat the bad guys. It doesn't stand out over what we've already seen from the genre.
However, I would be lying if I said this movie wasn't entertaining. It's got good scenes and funny moments, and I had a good amount of fun watching it. It's just one of the weaker films that 2019 has had to offer.
I'm gonna give 'Stuber' a 7/10 (C+).
If you want to see an okay action comedy, then you should watch it. But if you want to see a REALLY good action comedy, stay home and watch Rush Hour or 21 Jump Street. Those are better.
Thank you so much for reading, and have a Stuber day.
review
Film critic. Lover of Pixar, Harry Potter, Star Wars, Marvel, DC, Back to the Future, and Lord of the Rings.
For business inquiries: [email protected]