'Space Jam: A New Legacy' Review—An Enjoyable Slam Dunk
No spoilers!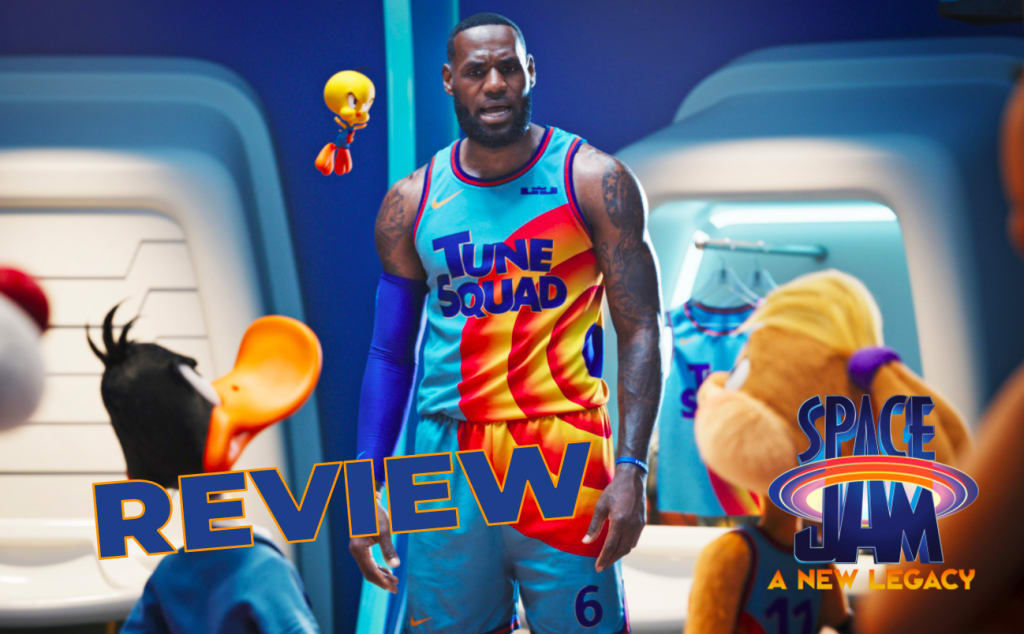 Do I even want to review this movie? How do you even do that? Is this film the "enjoyable slam dunk" the title of this review offers? Man, I don't even know.
25 years after the original, we are getting Space Jam: A New Legacy, a standalone sequel to Space Jam, the iconic '90s film you know as the movie where NBA legend Michael Jordan plays basketball with the Looney Tunes. This movie is directed by Malcolm D. Lee, director of excellent films like Girls Trip and dumpster fires like Scary Movie 5.
Our sequel throws Los Angeles Lakers small forward LeBron James into the world of Warner Bros. as an evil algorithm named Al-G Rhythm (Don Cheadle) kidnaps LeBron's son and forces LeBron to play a game of basketball with the Looney Tunes to get him back.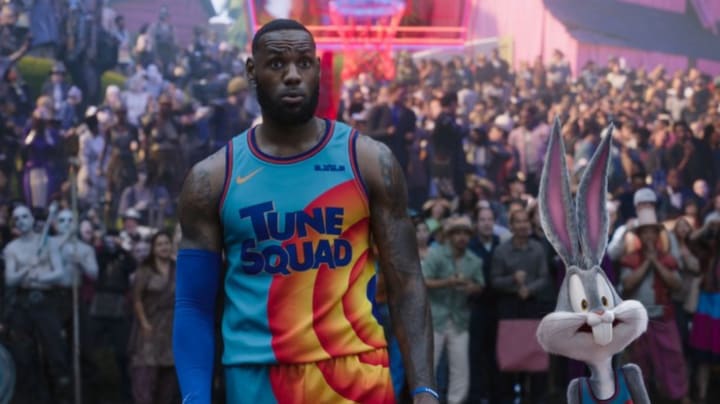 Well…this movie happened. It's not the sequel anyone was expecting or wanted in the first place, but I can confidently declare that it's a movie that exists and is playing in theaters everywhere.
The original Space Jam has a wonderful legacy of its own. That film got negative reviews from critics, but fans everywhere have a ton of nostalgia for it. And truthfully, I think the children sitting near me in the theater are gonna treat this movie as their new Space Jam, creating the new legacy that the film's title offers.
Will this film have the lasting effect on pop culture that the first movie had? Probably not. There's a certain soulless feel to this movie as Warner Bros. crams as many IPs into this film as they possibly can. It can honestly feel like this movie is part-time Space Jam sequel, part-time, "check out all of these characters and properties, streaming exclusively on HBO Max."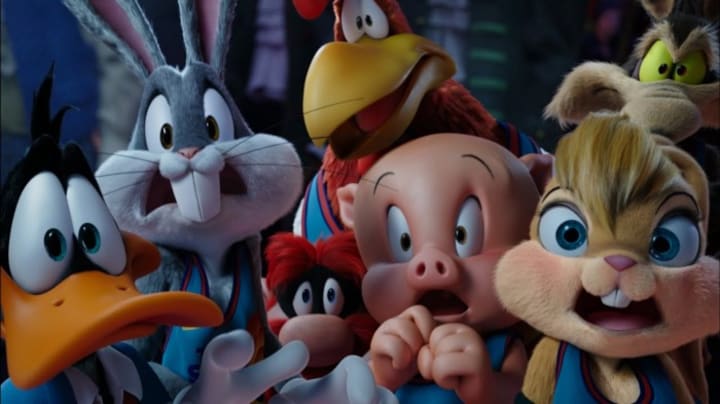 But this movie actually improves on its predecessor in a few ways. First, the film does a better job of setting up LeBron, and his relationship with his son, Dom (Cedric Joe), as the first film doesn't really do anything with Michael Jordan's family or set up anything dramatic with his character.
This movie, though? We have a surprisingly compelling conflict with Dom wanting to be a video game designer while LeBron wants him to play basketball like him. The drama goes to intriguing places that may not be groundbreaking but is interesting enough to keep us watching.
As self-indulgent as it may feel to throw a Ready Player One amount of cameo appearances in the movie, it's quite fun. Kids may watch this movie for LeBron playing basketball with cartoons, but the film keeps the adults entertained with loads of references to movies and shows children haven't even watched.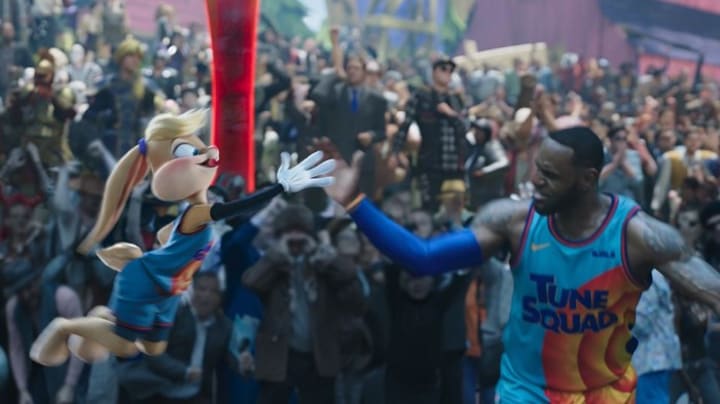 How is the acting? LeBron's performance is about on the same level as Jordan's, which is not great. You can't really blame LeBron because his forté is basketball, not acting. You can see him doing his best, especially with his surprising amount of dramatic scenes.
Zendaya does a serviceable job in the much more appropriate rendition of Lola Bunny. The standout hear is Cheadle, who chews up the scenery in this against-type role as an over-the-top villain with an incredible amount of stage presence.
Does this movie ever tread into cringeworthy territory? A couple of times. The basketball game finale has a random scene where Porky Pig starts rapping. And as you may expect with a very silly movie surrounding the Looney Tunes, there are some WTF moments that may not work very well with everyone.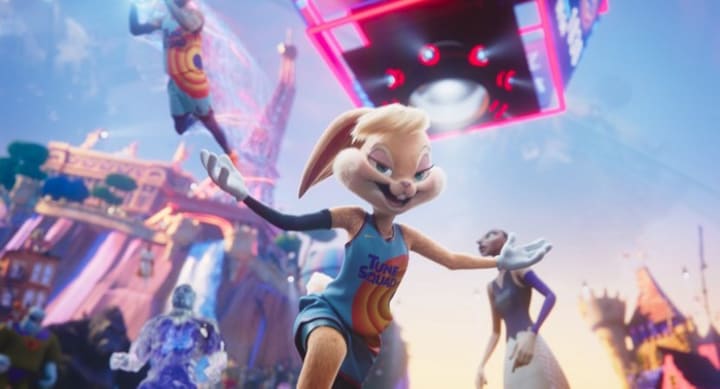 Is this a great movie? Not really. If you love this movie, I can understand that. If you hate this movie, I can understand that. But for me, this movie offers enough dazzling visuals, movie references, and basketball action to entertain people.
Does it recycle the story of the first film? Yes. Is the movie a little too long? Yes. But this could easily be a movie that today's children will have nostalgia for when they grow up. It can feel like a soulless cash grab used to plug other Warner Bros. properties, but the basketball sequences are quite fun to watch.
Will you like this movie? That depends solely on your personal love for basketball, cartoons, and the Notorious P.I.G.
Grade: ★★★✬☆ [7/10, B-]
Jonathan's Tips: If you like the original movie, you will probably be entertained by this movie. Don't get your hopes up. Just try to enjoy it.
Space Jam: A New Legacy is in theaters and streaming exclusively on HBO Max.
review
About the author
Film critic. Lover of Pixar, Harry Potter, Star Wars, Marvel, DC, Back to the Future, and Lord of the Rings.
For business inquiries: [email protected]
Reader insights
Be the first to share your insights about this piece.
Add your insights