Some Anime or Manga Shouldn't Be a Live Action Film, but 'Alita: Battle Angel' Changed That
Don't cram so much info in so little time.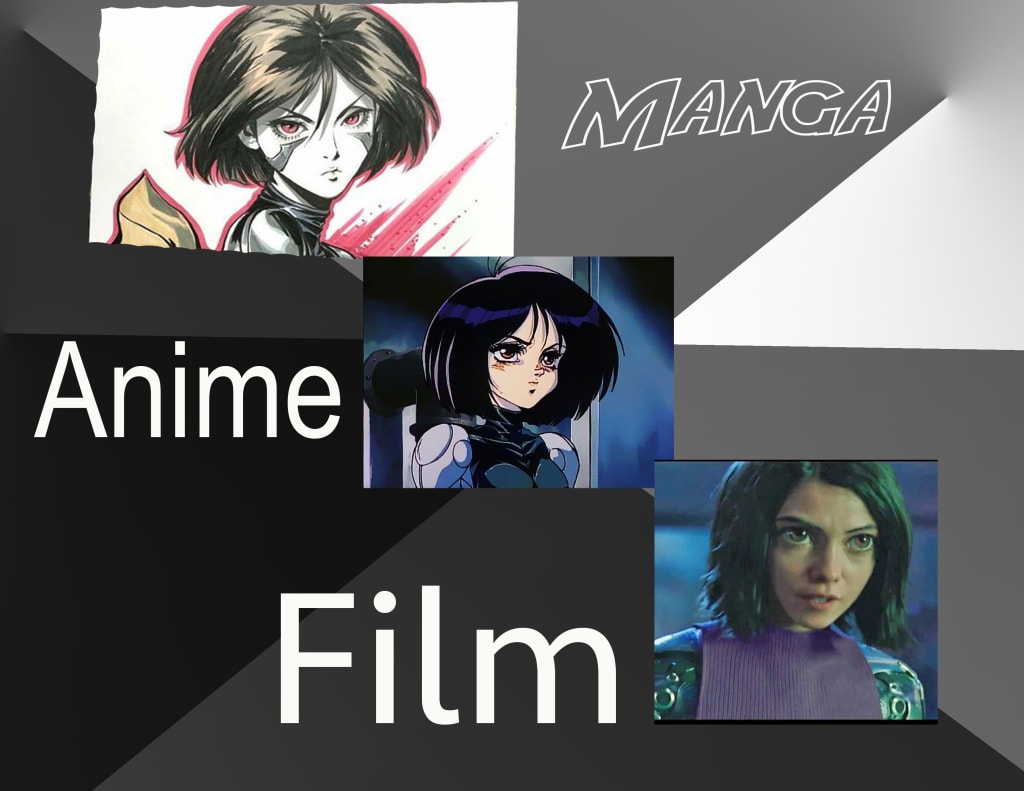 Just recently I saw a film called Alita: Battle Angel. The movie was terrific. The story was great and the special effects were off the wall. The film is set several centuries in the future and the Earth became imbalanced because of a war called, "The Fall." (The whole planet became somewhat of a recovering post-apocalyptic world.) The abandoned Alita is found in the scrapyard of Iron City by Ido, a compassionate cyber-doctor who takes the unconscious cyborg Alita to his clinic (which also happens to be his home). When Alita awakens, she has no memory of who she is, nor does Alita have any recognition of the world she finds herself in. As Alita learns to navigate her new life and the treacherous streets of Iron City with the help of a boy named Hugo who happens to fall in love with her. Ido tries to shield her from her mysterious past. He has a good reason why. I saw in the end credits that the film was based off of a manga except it was called Battle Angel. I was surprised that the movie was great. This is because in the past there have been many anime and manga turned in to live action, and they have not done well in theater or direct to video. I can name a few, but let's stick with Alita: Battle Angel.
You would think since an anime or manga series was a hit with the fans, it would no doubt be successful when made into a film. However, sadly, it is rare for this to happen because the directors make a few changes thinking it would help the movie, but the changes made do more damage than good. This is because the writers try to cram so much information in so little time and some details are left out. Also, some of the characters become white-washed, and this does more damage than good. Director James Cameron wanted to keep some of the original ethnicity in some of the characters in Alita: Battle Angel. An excellent example in the film, Ido is German. In fact, he looks so much like the manga and the anime series. James Cameron stood by the original story of Battle Angel by adding in the movie flashbacks and have the characters tell their stories. By doing this, the audience would be able to use their imagination.
I heard there would be a sequel for Alita: Battle Angel. I will be looking forward to it. I hope other films that have been based off of anime or manga can learn from mistakes from movies that flopped. James Cameron did his homework by not cramming so much information in so little time. However, I hear that Netflix is going to make a live action series of the film and show Cowboy Bebop (oh, hell no). I have listened to so many fans already complain, and it didn't matter that the cast was full of A-listers playing the characters. I believe the fans are upset because of the significant disappointment film Death Note, which was also an anime. Also, if that wasn't shocking, there is a live action film about PokemonDetective Pikachu… Yes, and Pikachu can talk. Ryan Reynolds was cast to do the voice of Pikachu. I swore when I heard Pikachu speak in the trailers I was thinking of Deadpool. I don't know if the live action versions of PokemonDetective Pikachu and Cowboy Bebop will be a success, but so far Alita: Battle Angel was amazing... Not just because of the story, but the attention to detail. The music helped.
movie
About the author
I've been writing off and on for years; I write short stories, scripts, and blogs. I can't think of anything more relaxing than writing. I also do graphic design.
Reader insights
Be the first to share your insights about this piece.
Add your insights