Soap Operas - How Do They Survive So Long? - A Definition of the Soap Opera
How Christine Geraghty defines contemporary soap operas.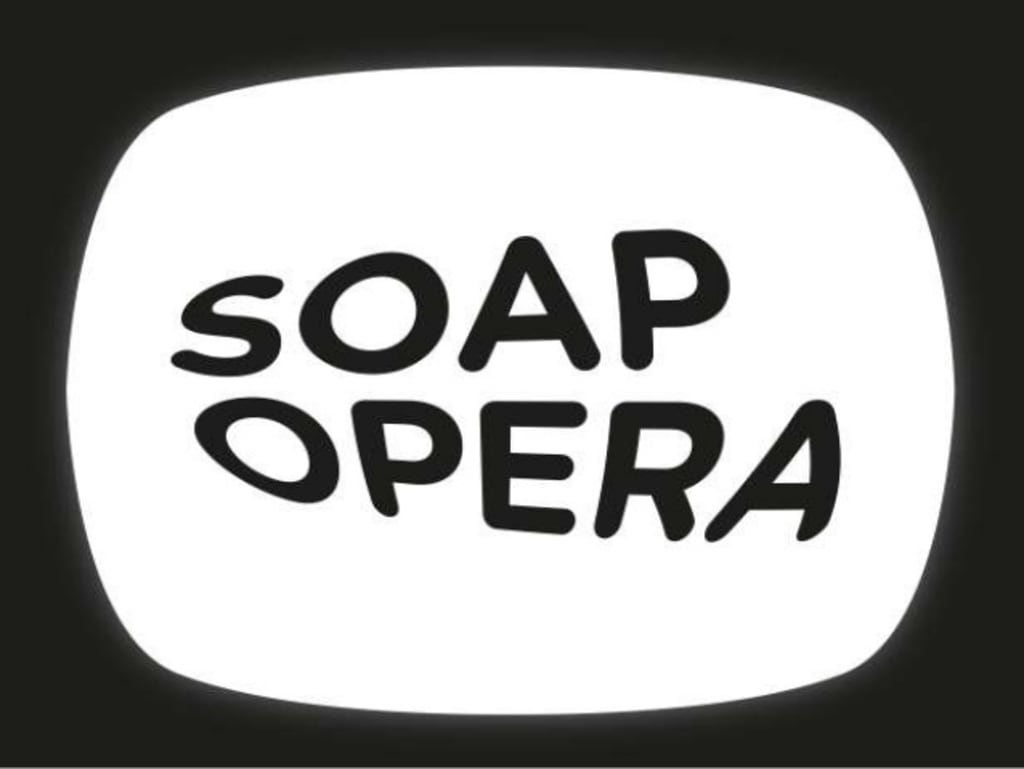 Originating in the 1930s by a combination of advertising industries and American radio, the soap opera was a fictional show for "daytime… homebound housewives" used to pitch products to (Gledhill & Ball, 2013, p362). Since its origins, the genre has had decades to develop its conventions. In 1981, Christine Geraghty wrote 'The Continuous Serial – A Definition', an essay defining these conventions using the soap opera; Coronation Street (ITV, 1960 – Present). In this essay, I will be discussing Geraghty's definitions of the organisation of time, the sense of future, the interweaving of stories and cliff-hangers that affect the texts of continuous serials using examples from texts of contemporary soap operas and determining if they are still relevant today.
Geraghty discusses the 'organisation of time' in soap operas, stating they appear on our TV screens regularly during the same time slot every week and do not leave until a next series as it is continuous (et al, 1981, p9-10). She also states that time in the world of the soap opera is consistent with the audiences, unlike in series, and time passes in the same rate between episodes, seen when events in our world are referenced in the world of the soap opera (et al, 1981, p10), events such as Christmas may occur in the narrative of a soap opera for the same length of time it would occur in the audiences lives (McCarthy, 2015, p79).
During Valentine's Day, EastEnders (BBC, 1985 – Present) had the theme of Valentines appear in storylines featured in the episode with children holding heart balloons and Valentine's cards being shared (Episode 5868) as it was also Valentine's Day in the world of the soap opera, confirming that time in soap operas are consistent with the real world. At the time of writing and as seen on the BBC website, EastEnders appears to air four episodes a week on Mondays, Tuesdays, Thursdays and Fridays, but although they all air on the evening, it does not air all episodes on the same time every day (BBC Online 2019). Meanwhile, as seen on the ITV Hub, Coronation Street does not air on the same weekdays every week, however, episodes on the days the show does air are at 7:30 PM and/or 8:30 PM (ITV Online 2019). This suggests there is some variety in soap operas' airtimes and Geraghty's description of the 'organisation of time' is no longer entirely correct.
However, in Geraghty's future work, she states that the convention of the 'organisation of time' is no longer unique to the soap as "the success of the soap format has encouraged series programmes… to incorporate… [their] elements" (1991, p10). For example, Geraghty uses Hill Street Blues as an example. The first series appeared at the same time of day, twice a week, for its entire run (Ibid).
Geraghty talks about a 'sense of future' in soap operas. She states that there is a "postponement of the final resolution" as the serial is endless and the diversity of plots, inextricability from themselves and the 'everyday quality' of the narrative makes an audience believe that a soap opera's narrative not yet written (et al, 1981, p11). An ending in other narrative forms would not be the end in a continuous serial and would simply raise questions about the future, creating more potential narratives (Ibid). However, this convention has evolved since the time Geraghty wrote her definition, specifically, when it comes to the subject of death. She states that the moments of death in the continuous serial is irreversible (Ibid).
However, in contemporary soaps such as EastEnders, characters have died and returned from beyond the grave. The character Kathy Beale died in EastEnders with an off-screen death during 2006 in South Africa, supposedly in a car crash, only to return in 2015 (Episode 5017) when it is discovered she had done it for the insurance money. This resurrection renders Geraghty's claim that death is irreversible in soap operas outdated. However, as time is still consistent with the real world, 'sense of future' as if the narrative has not been written is still present.
Geraghty also talks about an 'interweaving of stories' in soap operas. Geraghty states that in soap operas, there are normally multiple storylines occurring simultaneously in the world of the soap opera and each storyline is presented in an episode equally, furthering it slightly. Unlike a series, which often have storylines begin and end in the same episode (et al, 1981, p11-12), these storylines play off each other, are spread over several episodes, and as one storyline ends, another one begins during the episode to keep the show going (et al, 1981, p12). These multiple storylines give insight to a community a soap opera may be about more efficiently, as it shows many events occurring simultaneously. This management of the narrative fits the convention of realism in soap operas perfectly, as it portrays the survey of life in a soap opera as complete in each episode (Jordan et al, 1981, p33).
In two Coronation Street episodes, there were four main storylines which broadcast during the same evening. The first episode in the evening continued storylines from the previous episode and the second episode continued the specific situations developed in the storylines earlier during the evening. In the first storyline, David Platt struggles to work in the barbers without someone to help him. In the second storyline, Carla Connor helps thought-to-be pregnant Michelle Connor when she is hit by a ball in the stomach, only to discover that she never was pregnant at the hospital. The third storyline involved Tyrone Dobbs waiting for Evelyn Plummer at home. When she arrives, they have an argument about her ungrateful behaviour and naivety as Tyrone had just paid for Evelyn's fine for vandalism in France. In the fourth storyline, Lolly starts to plan Rana Habeeb's and Kate Connor's hen night (Episode 9714). In the second episode which aired on the same evening, the same storylines were developed. David Platt is upset that Nick Tisley hired Gail Rodwell to help him in the barber shop, Michelle Connor tells Robert Preston, her fiancée, that she was not pregnant and worry devolves into arguments, Tyrone Dobbs refuses to let Evelyn Plummer leave until she pays off the debt he got him in for paying for her fine, and Lolly continues to plan Rana Habeeb's and Kate Connor's hen night (Episode 9715). Additionally, these storylines also have an effect on each other. When Kevin Webster is at the barber's while caring for Evelyn's dog, Gail sprays it with lotion (Episode 9714). When the dog is brought back to Evelyn, she smells it and is annoyed by it (Episode 9715). This suggests that Geraghty's description of the 'interviewing of stories' in soap operas is relevant in contemporary soap operas.
These realist conventions are what Geraghty believes are essential to soap operas and the realism in their narratives. It allows them to appear, in the way Tom Warran, creator of Coronation Street described, like a "slice-of-life" and "semi-documentary" (Jordan et al, 1981, p27).
Geraghty states that cliff-hangers are seen as a "traditional hallmark of the soap opera" and is how soap operas force suspense onto audiences through "the enforced interruption" (et al, 1981, p13-14). The sudden end of an episode where something shocking has just occurred in the narrative is what keeps audiences wanting more, asking questions and therefore returning for the next episode (et at, 1981, p14). With other forms of media, such as films or books, this suspense cannot be replicated as the audience can consume it in a single sitting, meanwhile, the audience of a soap opera is literally kept in suspense, no matter how intense the cliffhanger was (Ibid). Cliff-hangers, similar to the organisation of time in soap operas, have become used more in other genres and in series that do not normally make use soap opera conventions. They are common in multi-part stories and often appear at the end of episodes (Mumford, 1998, p124). An example of this is in Doctor Who (BBC, 1963 – Present). At the end of the episode, The Doctor is shot by a death-ray, is taken back to his TARDIS, and begins the process of 'regeneration' (Series 4 Episode 12, 'The Stolen Earth'), where normally the role would be taken by another actor as the character changes appearance. The episode then promptly stops, leaving the audience in suspense about who could be the 'new Doctor'.
Casualty (BBC, 1986 – Present) has used cliff-hangers to create suspense and as a soap opera based in a hospital, these moments of suspense can be extreme. For example, the episode that aired on the 2nd of March, 2019, ended on a large cliff-hanger as Holby hospital suffered a cyber-attack. The cyber-attack was foreshadowed at the beginning of the episode as devices began to become faulty, room keys failed to work and later the entire hospital lost power. This resulted in patients unable to be treated and essentials being unreachable, but most importantly, medical professionals were trapped in an elevator with a patient in urgent need of surgery without essential supplies (Episode 1119). Lives hung in the balance between one episode and another. This suggests that Geraghty's description of cliff-hangers in soap operas is still relevant in contemporary shows.
In this essay, I have discussed Christine Geraghty's definition of the continuous serial and the conventions she states are essential to soap operas which affect them using contemporary episodes from Coronation Street, EastEnders, and Casualty. Soap operas have continued to develop after Geraghty's 1981 essay and it is clear to see how soap operas have been able to survive through the conventions discussed in this essay. In conclusion, Geraghty's definitions of these conventions are not wrong in contemporary soap operas, just outdated as the genre has evolved. Finally, the fact that conventions of soap operas have been implemented into other genres which did not originally use soap opera conventions emphasises their success.
Bibliography
Ball, V & Gledhill, C (2013) 'Genre and Gender: The Case of Soap Opera' in Evans, J, Hall, S & Nixon, S (eds) 2nd Edition Representation, London: Sage Publications Ltd.
BBC (2019) 'EastEnders', Available at: https://www.bbc.co.uk/programmes/b006m86d/episodes/guide (Accessed on 12/03/19).
Casualty Episode 1119 (2019), BBC One [TV], 2nd of March 2019.
Coronation Street Episode 9714 (2019), ITV [TV], 11th of March 2019.
Coronation Street Episode 9715 (2019), ITV [TV], 11th of March 2019.
Doctor Who Series 4 (2008), BBC [DVD], UK: 2 Entertain Video.
EastEnders Episode 5017 (2015), BBC One [TV], 19 February 2015.
EastEnders Episode 5868 – Part 1 (2019), BBC One [TV], 14 February 2019.
Geraghty, C (1981) 'The Continuous Serial – A Definition', pp. 9-26 in Richard Dyer, Christine Geraghty, Marion Jordan, Terry Lovell, Richard Paterson and John Stewart, Coronation Street, London: BFI (Television Monograph No. 13).
Geraghty, C (1991), Women and the Soap Opera: A Study of Prime Time Soaps, Cambridge: Polity Press.
ITV (2019) ITVHub: Coronation Street, Available at: https://www.itv.com/hub/coronation-street/1a0694 (Accessed on 12/03/19).
Jordan, M (1981) 'Realism and Conventions', pp. 27-39 in Richard Dyer, Christine Geraghty, Marion Jordan, Terry Lovell, Richard Paterson and John Stewart, Coronation Street, London: BFI (Television Monograph No. 13).
McCarthy, A (2015) 'Realism and Soap Opera' in Creeber, G (ed) 3rd Edition The Television Genre Book, London: Palgrave.
Mumford, L S (1998) 'Feminist Theory and Television Studies' in Geraghty, C & Lusted, D (eds) The Television Studies Book, London: Arnold.