Sigourney Weaver Says 'The Defenders' Villain Alexandra Sees Herself As A Heroine
In promotions so far, Alexandra has cast a heavy shadow over the characters, heroes and villains alike, as she enacts her plans for New York.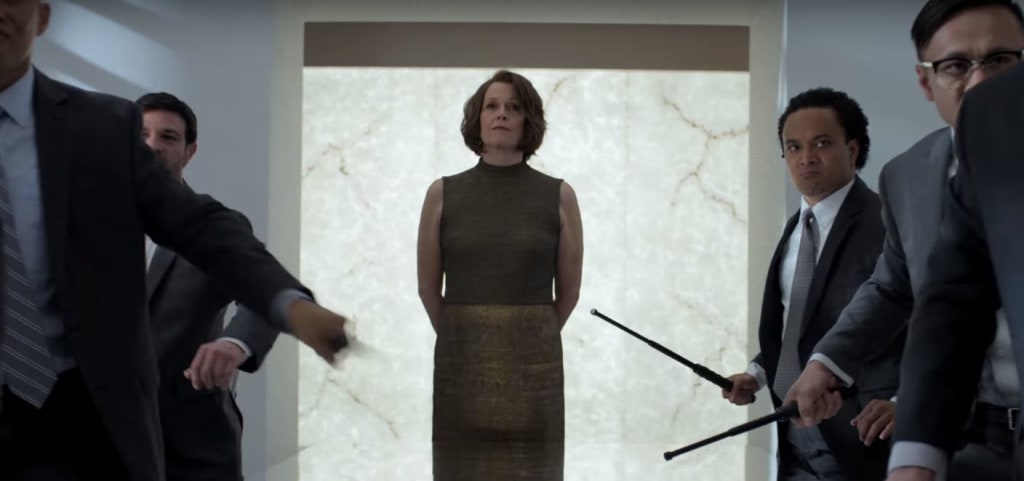 The Defenders arrives in less than a month, and fan excitement is palpable as we anticipate Marvel's four street-level heroes uniting to face their greatest adversary yet. That enemey? The mysterious Alexandra, played by Sigourney Weaver. In promotions so far, she's cast a heavy shadow over the characters, heroes and villains alike, as she enacts her plans for New York.
At a roundtable at San Diego Comic Con, Sigourney Weaver explained that Alexandra's motivations aren't as clear-cut as Marvel fans are anticipating, and that she isn't necessarily a villain.
I was doing an interview earlier and I kept referring to her as a heroine, which to me is like another word for woman character. I said I think she does feel it in her story like she's a heroine, because she doesn't see things as black and white. She sees all the different colors and possibilities because she's in business.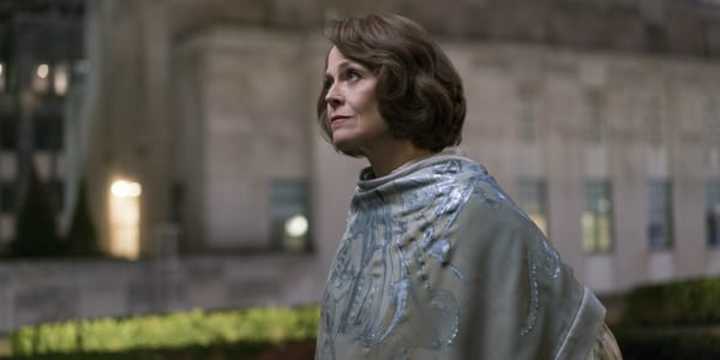 Weaver reveals that Alexandra is based specifically on the strong business actions she's witnessed within the real world.
I don't think business people, especially on her scale, care about the niceties of things. If it's a fossil fuel company, they want to just keep going, regardless of all these people whimpering about the Earth. So I based [Alexandra] on real people who think like that.
With Weaver's acting prowess, we're likely going to see a magnificent character on screen, but it sounds like she'll be nothing like what we've seen thus far in the Marvel/Netflix Universe. Alexandra might bring the four heroes up against their own darkest demons and fears before they even stand a chance of saving New York from her scheming.
Marvel's The Defenders debuts on August 18 and will bring together Iron Fist, Daredevil, Luke Cage and Jessica Jones, along with their supporting casts, to stop Alexandra and the Hand from completing their plans for Black Sky in New York City.