Shadows in the Sun - A Movie Review
'Shadows in the Sun' is a touching story about friendship and romance.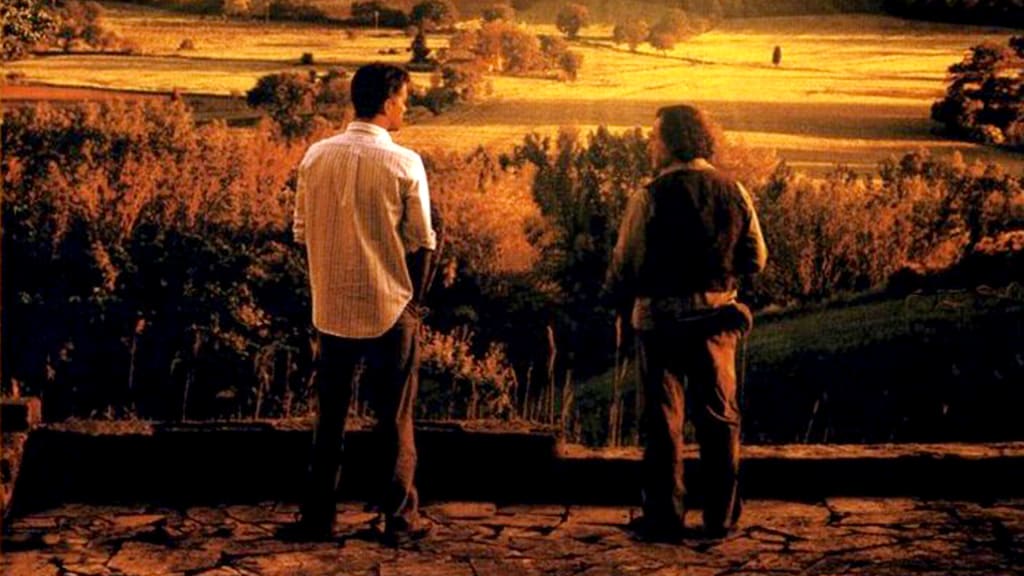 Time is a precious thing. Consider your goals and keep on writing.
Shadows in the Sun is a 2005 film. An aspiring agent for a publishing company tracks a literary client in rural Italy so he can publish a book. Tracking Weldon, the man doesn't offer an easy time for Jeremy. However, this time provides an eye-opening lesson to both men.
Shadows in the Sun is a touching story about friendship and romance. It was a lot funnier than I expected. It's a film for all writers, that's for sure. We all have stories written within us. No matter what, take advantage of your gift instead of putting it aside.
Starring an excellent cast of actors, they each dove into accomplishing genuine ranges of depth. I felt like I was watching real people. The actors did a great job cementing their characters' relationships, particularly Joshua Jackson and Harvey Keitel.
Character growth is a strong takeaway from Shadows in the Sun. Jeremy learns a bigger lesson than he expected as he was only focused on work absorbing little time for imagination. Joshua Jackson was excellent. Jeremy becomes lighter on his feet and less grounded. Jeremy is my favorite character development in a long time.
I loved Harvey Keitel's portrayal of the comical Weldon. Having little cares, Keitel has a ball on his part, playing tricks on Jeremy and running about doing whatever he pleases. Coming across as a joker, there's a lot more hidden in the depths. This was presented wonderfully by Keitel who had a moving emotional performance.
Keitel and Jackson were great in their scenes, evolving from enemies into friends. Their interactions were conducted well. I liked it whenever they gathered near a pond to talk about personal dilemmas, each time seeing each other in a different light. You never know what you'll learn from a total stranger.
Ensemble for Shadows in the Sun has an important role. Actors who played residents in the town felt like real people who have been living in Italy. You meet a lot of interesting people during your travels. Claire Forlani was excellent as Isabella. Jackson and Forlani's chemistry earned the film its romance.
More credits include John Rhys-Davies, Armando Pucci, Valerie Cavalli, Bianca Guaccero, and many more small roles. I especially liked Giancarlo Giamini as the village priest. As I said, you definitely come across some rich characters.
As I said, Shadows in the Sun was a lot funnier than I expected it to be. That was the intent. Brad Mirman created this film for anyone who is struggling. One of the best parts about this film is that he connects to viewers. We all have hopes, desires, and roadblocks. This film deserves to be talked about more for its content, message, and its driven emotion.
For travel enthusiasts, prepare to be spoiled with gorgeous images of the land in Italy. This film is stunning to look at. Mirman's astounding cinematography was a highlight. It is my dream to one day travel to Italy. You can absorb a lot of facts and history about the location by watching this film.
Writers are sure to enjoy this film as well. On a few occasions, Weldon gave Jeremy on-the-spot writing exams on how to describe the setting. Weldon would then go on to beautifully conduct descriptions of the sun, land, and mood. Everyone has their own style of writing.
Find Shadows in the Sun and watch it. I highly recommend it. It's one of those films that makes you happy. We don't have enough of these films.
About the Creator
Writing has been my passion since I was 11 years old. I love creating stories from fiction, poetry, fanfiction. I enjoy writing movie reviews. I would love to become a creative writing teacher and leave the world inspiring minds.
Reader insights
Be the first to share your insights about this piece.
Add your insights