Seven Hells! Conleth Hill Reveals He Tried out for the Role of Robert Baratheon on 'Game of Thrones'
It is difficult to imagine any actor from the world of Westeros portraying another character than their respective one.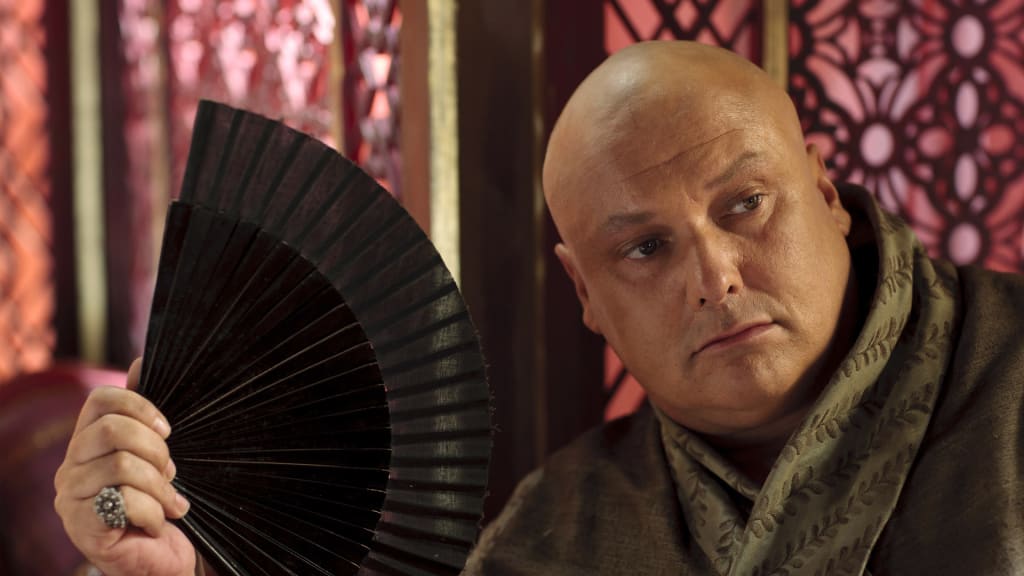 'Game Of Thrones' [Credit: HBO]
It is rather difficult to imagine any actor from the world of Westeros portraying another character than their respective one on the juggernaut #HBO series, #GameOfThrones. Casting director Nina Gold has received immense acclaim and recognition for her contribution to the series because without her, the show would certainly be a different viewing experience. One of these contributions has been the casting of Conleth Hill, who portrays Varys, the Master of Whisperers with countless little birds under his belt.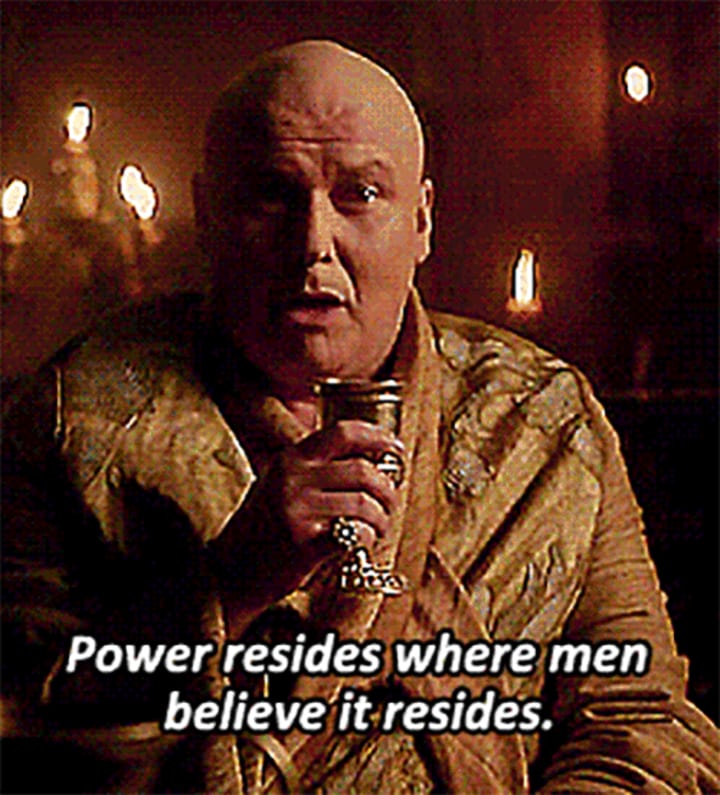 "Well, he'd be all right for it"
Hill has portrayed Varys since 2011 and continues to be a fan favorite. It is almost impossible to imagine another actor rocking that role; however, Hill revealed he originally wanted to be seated a little bit closer to the Iron Throne — specifically, as the role of a King. When asked about his initial audition for the role of Robert Baratheon, Hill referred to it as being "all right" before Mark Addy came into the room:
"It is true, to be honest, but I have to say that I came out of the meeting, which went all right, and looked who was in after me, saw who it was [Mark Addy], and went, 'Well, he'd be all right for it,' and he was, and he got it. You know, that's showbiz."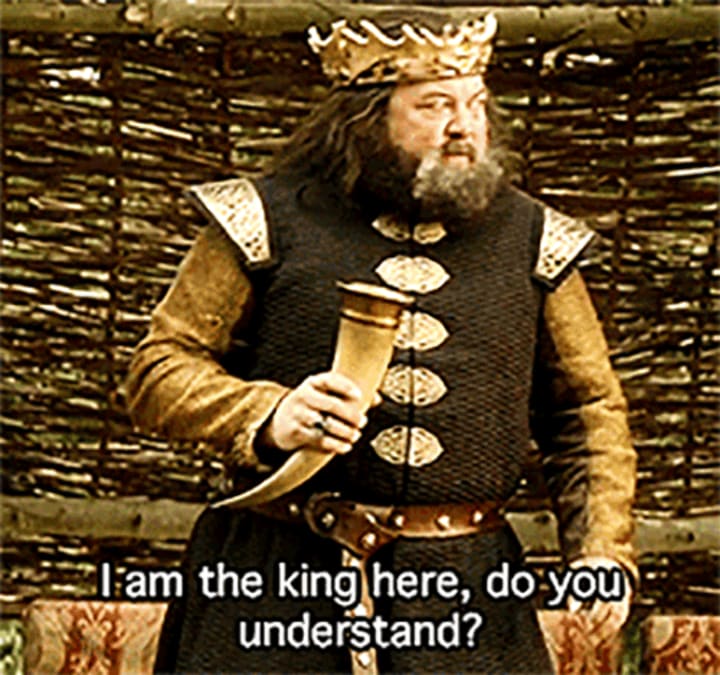 Frankly, I would have loved to see Hill rock the full beard and quick quips Robert has become famous for. Although, I'm sure Hill is elated his character has managed to survive for six seasons, whereas the boisterous King Robert (portrayed by Mark Addy) unfortunately succumbed to his hunting injuries back in season one.
Hill Discusses Which Scenes His Audition For Varys Called For
Hill mentions the dungeon scene with Ned Stark (#SeanBean) was part of the audition process and also reveals an interesting tidbit regarding a certain "chest scene":
"I read for it, parts of the dungeon scene with Ned and the chest scene where he explains how he was made from sort of a slave to the security of Westeros, and I think once I had already accepted the part, they said, 'How do you feel about shaving your head?'"
Clearly the man had no problem with shaving his head.
For Thrones fans, we learned about the origin of the Eunuch in the season 3 sequence when Varys discusses it with Tyrion Lannister (#PeterDinklage) while a certain someone was placed in a chest. It is interesting to think about the overall plan showrunners David Benioff and Dan Weiss had back when casting for the series, even thinking as far ahead as Season 3.
See the origin scene below:
When A Fan Gets Too Close To The Crotch
When asked about his weirdest fan experience, Hill compliments Thrones fans by referring to them as usually "well-mannered" and "courteous." Of course, not everyone can be normal human beings and disassociate an actor from their on-screen persona, as Hill explained:
"I think the weirdest one was someone came running toward me with their hand in my crotch area, saying, 'I wanted to see if something's really there'... They didn't make contact, so it was OK. Yeah, like I'd be that method."
Not even Daniel Day-Lewis would be that method.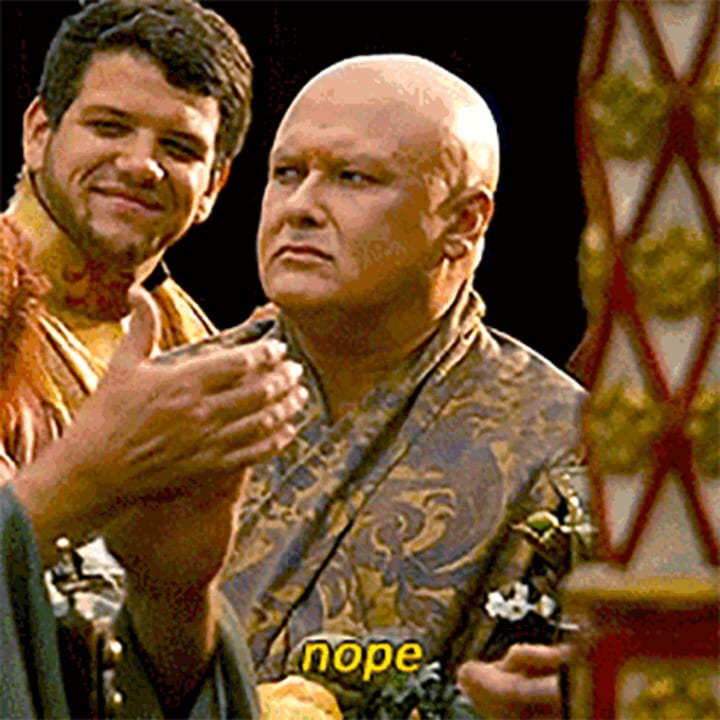 The seventh seasons of Game Of Thrones is set to air on HBO sometime in mid-2017.
If you're hungry for more Conleth Hill, you can catch him starring as a troubled author in the thriller A Patch Of Fog, now available on VOD and iTunes.
(Sources: winteriscoming, Huffington Post)
How do you think Conleth Hill would have performed as King Robert Baratheon?
tv
About the author
Afghan-Canadian writer who enjoys witty quips and BTS, proper grammar and Jodie Comer.
I tweet with @MrsBananaPhone because it's the best and beats the rest.
Reader insights
Be the first to share your insights about this piece.
Add your insights