'Semi-Tough' Was an Easier Read
Dan Jenkins' raucous, sometimes vulgar and satiric, 'Semi Tough' starring Burt Reynolds looked at football fanaticism in the 1970s but felt like a superficial pleasure on screen.
Michael Ritchie's film adaptation of Dan Jenkins' raucous, ribald and satiric look at football fanaticism in Dallas was a heavy favorite going into production. The novel's savvy view of pro football in the 1970s, at the dawn of pop culture, acknowledged with a sly wink the absurdity of approaching anything as superficial as pro football with a religious aura of seriousness. Aging running back Billy Clyde Puckett (Burt Reynolds), receiver Shake Tiller (Kris Kristofferson) and Barbara Jane Bookman (Jill Clayburgh), who've grown up together in Big D football, are wild and edgy characters. Dan Jenkins' Super Bowl scenario, featuring a stoned-out bash with members of each team the night before the game, made Semi-Tough look unstoppable, looking to visualize the life behind the closed doors of the football elite.
With Downhill Racer and The Candidate to his credit, Michael Ritchie had demonstrated his ability to deal with sports and competition in general. Smile, his subtle satire of beauty contests, and The Bad News Bears both generated a lot of laughs. I'd have to go with him as the best pick to capture pro football's sexist and semi-sick ambience on the screen. Ritchie turned Semi-Tough into a fun movie about professional football that has more to do with the star power of Reynolds and Kris Kristofferson than pigskins. But with that said, it does hold up for its glimpse, even if watered down a bit, of the larger than life world of pro football athletes long before the multimillion dollar contracts and satellite TV commercialized and institutionalized the whole sport. And to tell the truth Burt Reynolds really was a very cool guy back in the day.
There was once a time when the rawness experienced on the football field flowed more organically into the individual lives of the players. Now they guest star on reality TV. Overall as a rule of thumb, I always tell people that vintage sports movies have a statistically stronger likelihood of standing the test of time. Think Field of Dreams or Rudy.
Shifting the team from Dallas to Miami and adding a competitive edge to the relationship between Barbara Jane, played by Jill Clayburgh, and the boys, two diversions from the novel, are different but not necessarily bad alterations for the screen adaption. Walter Bernstein, who wrote The Front, throws in a lot of psychobabble about the consciousness-raising movement in an attempt to update the story, and the spirit of debauchery of Semi-Tough dissipates. Lines like "the inside of the nose is a reflection of the personality" are funny but they keep the players off the field too often.
But honestly the trippy football guru hyperbole is equally fascinating, reflecting the 1970s culture moviegoers were experiencing. Billy Clyde and Shake's spiritual adventures keep them from establishing a plausible professional player friendship but it does make you wonder why players whose savagery had lost luster continued to do battle week in and out.
The action on the field doesn't look very real (but then football in general didn't look so great on TV before HD). Without generating any feeling for the way these very big dudes batter the shit out of each other for a living, their overtly sexist off-the-field activities (like rating women on a scale of one to 10 and balling groupies and stewardesses with abandon) seem obnoxious when they're detached from their milieu. But hey it's just Donald Trump Locker Room Talk. But again for many of the players, Michael Ritchie was simply representing the many brutal singular dimensions of some of the great gladiators of the football arena.
Semi-Tough the Movie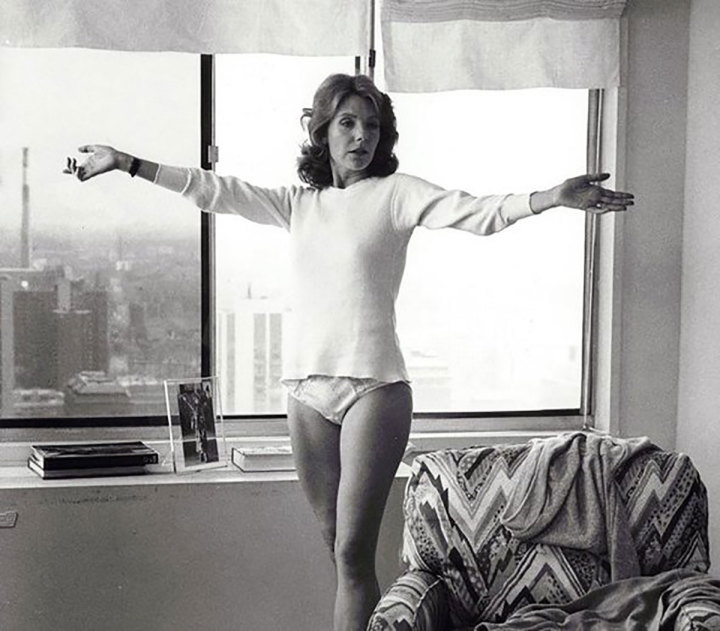 Barbara Jane's change in status from a participant in the festivities to the object of Billy Clyde and Shake's affections transforms a story about sex and football, in that order, into an old fashioned romance. Burt Reynolds is the best old boy we've got and his saucy Billy Clyde provides the anchor performance in the film. Kris Kristofferson mumbles a lot in a diffident portrait of a weathered player. Shake seems to be taking Valium in a world where everybody takes speed, but that could be because his dialogue is left a bit short. But together these characters create a look back that warns of the coming future of one of the greatest sports in America.
Out of a fear of offending what were then newly assertive women in the audience, most of the salty talk and script-writer Bernstein's best one-liners are given to Barbara Jane. Jill Clayburgh, a fine actress and a lovely lady, rarely found roles to showcase her talent in the 1970s. She is appealing but miscast as a perfect nine in a world where there are no 10s.
Semi-Tough ends with its heroes walking off into Miami's bright sunlight to the strains of "Back in the Saddle Again." Ritchie and Bernstein have played it safe and that's no way to win at football or filmmaking.