Secret Window - A Movie Review
You have to check out 'Secret Window' if you have not seen it.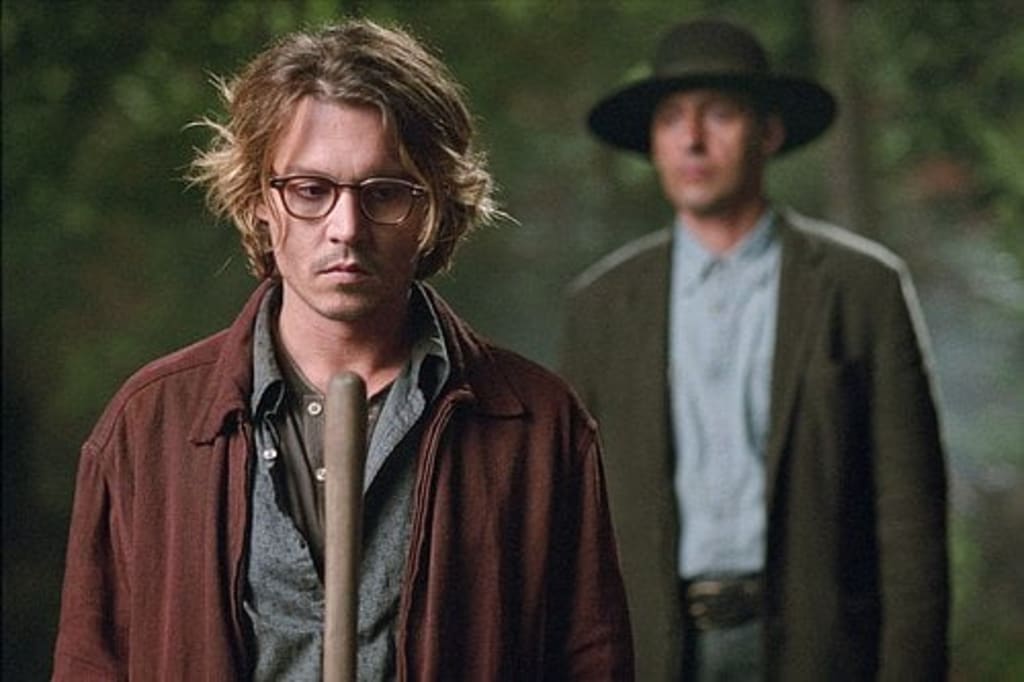 The most important part of a story is the ending. So, admit that you plagiarized my story!
Secret Window is a 2004 mystery thriller based on the short story of the same name written by Stephen King. Already going through a divorce, Mort Rainey, a successful writer is stalked by a man who claims that he plagiarized his story.
Stephen King has always been my inspiration to be a writer. I have binged most of everything that King has written. Secret Window is an entertaining thriller. It kept me on the edge of my seat the first time I watched it. While it is a suspenseful film, the climax of Secret Window felt out of left field to me.
Johnny Depp's performance as a quirky writer suffering at the hands of writer's block goes down as one of my favorites. Mort Rainey's disheveled looking appearance, mannerisms, and odd behavior was the best part of Secret Window. That and his hilarious comedic timing.
I could tell that Depp had fun with the role. Depp was engrossing, inhabiting the mind of Mort, and showing more of what he is capable. of.
Claiming that he stole his story, John Shooter (John Turturro) stopped at nothing. Turturro had a fascinating approach to his role. Because of a complex detail in the story, his interactions with Mort are the best part of the film. Each of their conversations was directed very well gradually becoming more threatening. It's strange how he knows more than he should.
Secret Window is all about how people interact with each other. Mort and his ex-wife Amy (Maria Bello) did not leave things on good terms. Nevertheless, they make an effort to get along. I like that detail.
You can just feel the hostility when Mort, Amy, and Ted (Timothy Hutton) are together in a room. They studied their dynamic, enforcing dramatic scenes and more hostility.
There is no such thing as a small part. Charles S. Dutton was one of my favorites of the supporting roles in Secret Window. He came off so naturally. Other credits to include are Len Cariou, John Dunn-Hill, Vlasta Vrana, and many others to play members of the town or various roles in the film. The characterization was the best part, giving smaller characters moments to shine.
Taking place on a secluded lake, the location for Secret Window is the best. I would love to spend time at this lake writing stories of my own. The set was furnished very well to look like a writer is living in this cabin.
Camera angles and editing displayed more of what goes on inside Mort's mind. I feel like it was an accurate depiction of Mort thinking back to moments in the past which distract him from what he is supposed to be doing. The opening shot of the film where the camera pans through the solitude house in the woods was a great set up.
Aside from the editing, you are going to love the theme. The soundtrack creates an ominous feeling.
David Koepp created a film that immediately drew audiences in. Aside from his wonderful direction of the actors and interpretation of King's story, the ending does not make much sense to me. Thankfully, Secret Window confers clues that add up to the twist, but It feels like the film decided to take a new direction in the story at the last minute.
You have to check out Secret Window if you have not seen it. Johnny Depp easily steals the show. It is suspenseful and it will keep you guessing until the very end.
review
About the author
Writing has been my passion since I was 11 years old. I love creating stories from fiction, poetry, fanfiction. I enjoy writing movie reviews. I would love to become a creative writing teacher and leave the world inspiring minds.
Reader insights
Be the first to share your insights about this piece.
Add your insights