"Secret Empire" Concludes as "Generations" Begins
Marvel's August 2017 stories will change the lives of countless characters.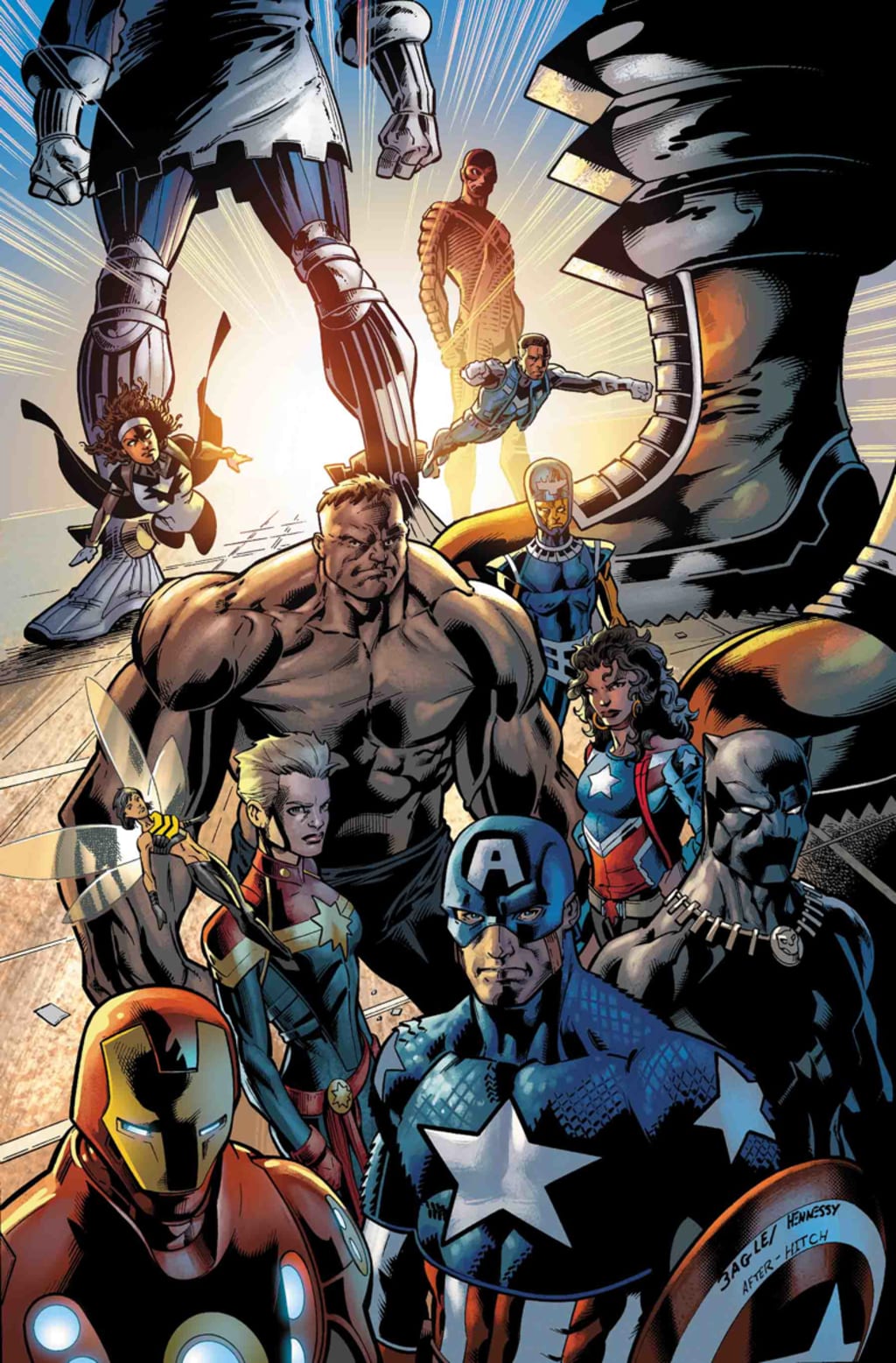 Heroes unite during the 200th issue of "The Ultimates 2." (Artwork property of Marvel Comics)
The House of Ideas will enter a new era in August as several critical stories conclude, and a new chapter of the Marvel Universe begins.
What titles should you keep your eyes on? GEEKS broke down the hottest storylines that will add extra heat to the Summer of 2017.
Ultimates 2 celebrates its 100th issue
The creative team of Al Ewing and Travel Foreman will celebrate the team's 100th issue as Eternity must turn to Marvel's top heroes as he faces the threat of the First Firmament. Meanwhile, Captain Marvel's team will meet the Ultimates when this milestone issue is published on August 16.
Old school meets new school in Generations
August will begin a new companywide storyline with several one-shots that unite Marvel's legendary super heroes with their successors. Jason Aaron & Mahmud Asrar will bring together both Thors in August 23's Generations: The Unworthy Thor & The Mighty Thor, while Cullen Bunn and R.B. Silva present the first meeting between the time-displaced Jean Grey and Phoenix in the pages of August 2's Generations: Phoenix & Jean Grey. Meanwhile, Tom Taylor and Ramon Rosa will present the unbelievable reunion between Logan & Laura in the Generations: Wolverine & All-New Wolverine one-shot, which is expected to drop on August 16.
Secret Empire concludes
Is Steve Rogers beyond redemption? The man formerly known as Captain America's pact with the terrorist organization, HYDRA, is expected to crumble in August. How will our heroes take down Steve Rogers? Marvel's top artists Daniel Acuna (issue eight), Lenill Yu (issue nine), and Steve McNiven (issue 10) will provide the artwork as Nick Spencer's epic maxi-series wraps up.
Scarlet Witch & Rogue's feud reignites in "Uncanny Avengers."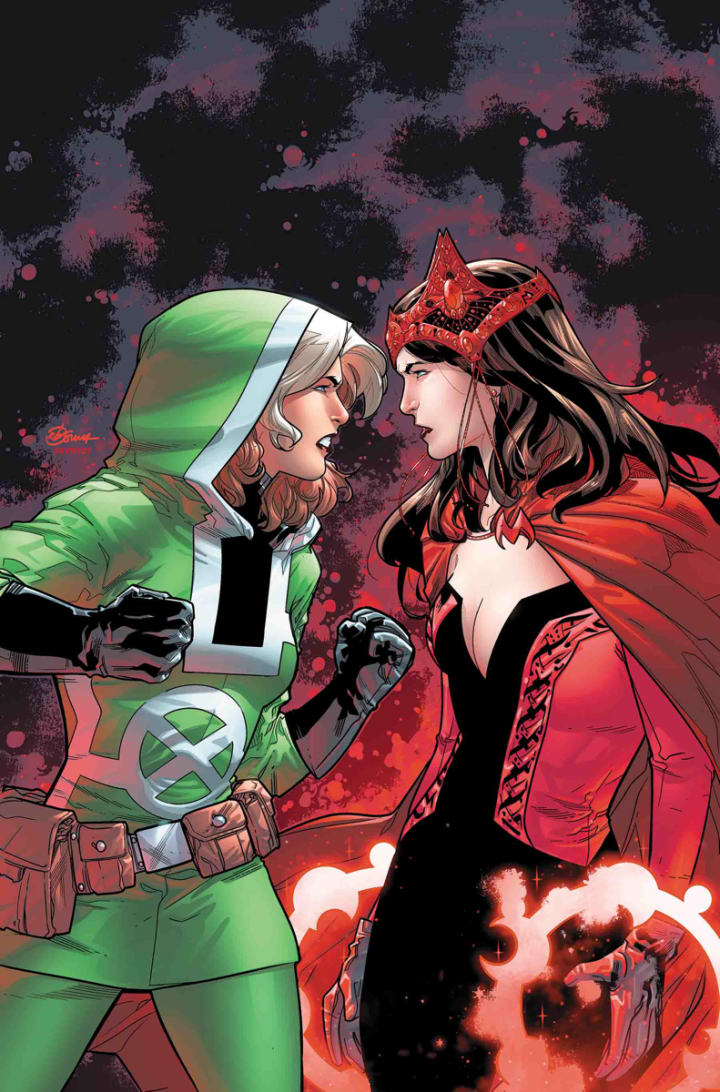 The woman formerly known as Magneto's daughter reunites with the Avengers Unity Squad in the twenty-sixth issue of Uncanny Avengers. However, Rogue may have more than a few words to say about the Scarlet Witch's decision to rejoin the team. Can their teammates stop this catfight between these two powerhouse mutants? Writer Jim Zub and artist Sean Izaakse will present this tale on August 30.
Jessica Jones reveals Maria Hill's secrets
Marvel's top private investigator has uncovered Maria Hill's secrets! However, these unraveled mysteries have dire consequences for the Marvel Universe. Will Jessica regret opening up Pandora's Box? How will her Defenders teammates react to the news? Find out when Brian Michael Bendis and Michael Gaydos drop the series' eleventh issue on August 2.
Thanos leads....The Avengers?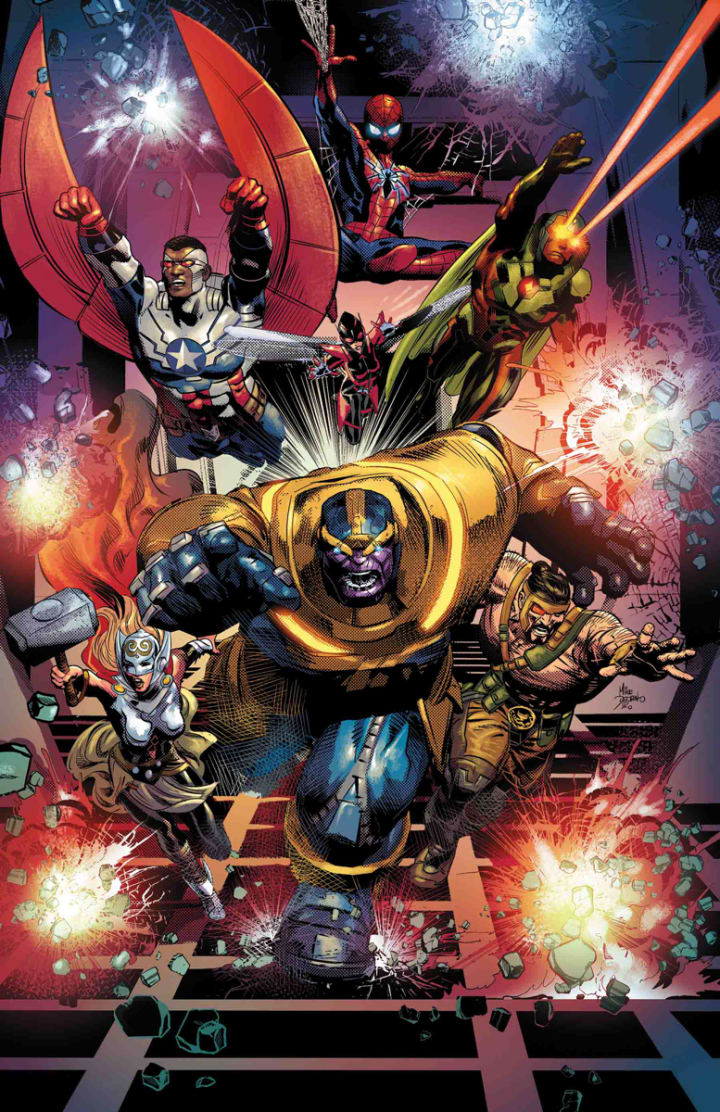 Every True Believer knows that the Mad Titan and the Earth's Mightiest Heroes go together like peanut butter and anchovies. What situation forced the villain to team-up with several of his greatest enemies? Writer Jeff Lemire and artist German Peralta will hopefully have all the answers when the tenth issue of Thanos' solo series drops on August 30.
Colossus enters the spotlight in X-Men: Gold
X-Men: Gold's writer, Marc Guggenheim, will highlight Colossus this month! In X-Men: Gold's ninth issue, Colossus must save his longtime on-and-off-again love Kitty Pryde from dire straits. Will this situation reignite the duo's legendary love story? Meanwhile, when Colossus and Magik return to Russia to save an old ally from their past in X-Men: Gold number 10, they discover that resurrected X-Men adversary, Omega Red, has kidnapped their ally! August 2's X-Men: Gold #9 will feature artwork from Ken Lashley. Meanwhile, Lan Medina will provide the art duties on August 23's X-Men: Gold's tenth issue.
Mace Windu makes his Marvel debut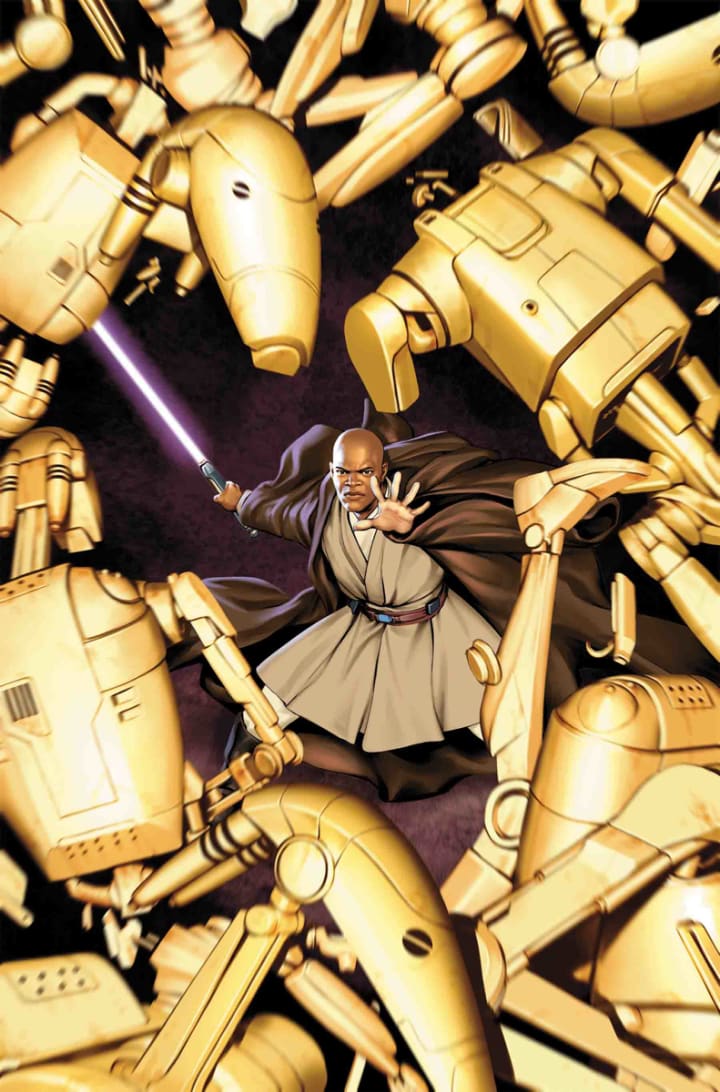 Jedi Master Mace Windu will make his debut in Marvel's Star Wars universe in his self-titled mini-series. On August 23, the creative team of writer Matt Owens and artist Denys Cowan will present a tale that highlighted Mace's adventures during the Clone Wars. How will Mace Windu handle his new responsibilities as a Clone Wars General? Can his small crew of Jedis manage the ongoing war between the Separatists and the Army of the Republic?
About the Creator
Jacob Elyachar is an award-winning journalist, pop culture fanatic, and social media lover. He writes for both jakes-take.com and Vocal. When he is not writing, Elyachar does CrossFit, listens to music, and volunteers in his community.
Reader insights
Be the first to share your insights about this piece.
Add your insights