S*it on it Jackie
Celebrating Paul Ritter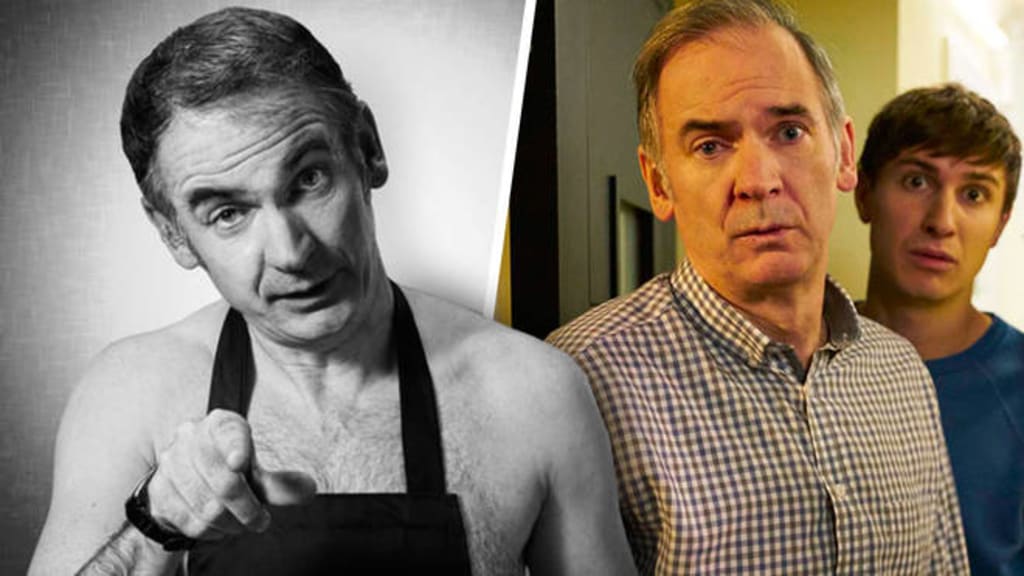 https://images.app.goo.gl/cES2mqCpUbsLNLNY8
April 5th 2021, the day that will forever be remembered by everyone who loves a good laugh with one of the brightest and most intelligent faces of British comedy.
Paul Ritter devastatingly died of a brain tumour while at home surrounded by his family: His wife and two sons.
The career of Paul Ritter was long and colourful, with his roles on television starting back in 1992 as Tony Walgrave on The Bill.
Possibly his most famous and beloved role is that of Martin Goodman on Friday Night Dinners. His foul-mouthed yet fun-loving humour, with a hint of dark and a splash of dry, mixed perfectly into a unique and intelligent concoction of comedy genius.
Friday Night Dinners ran for 10 years and Paul was at the heart of it all the way. From his famous tag line,
"Shit on it Jackie"
To his undeniable support and love for his family. Some of Pauls best sketches made even the dryest eyes laugh with a face full of tears; belly laughing with some particularly funny episodes including one of my personal favourites, 'Where's my meat?'
But although Pauls clear genius lay with his undeniable talents within comedy, he was also very capable at making the dryest eyes shed a tear or two with some of his more heartwarming performances.
In the episode of Friday Night Dinners, 'Dad's Birthday' we saw a sad yet comical take from Paul Ritter on the death of a loved one. 'Horrible Grandma' previously played by Rosalind Knight; another fine actor whose career had spanned over six decades.
In this episode, Martin (played by Ritter) Suffered the devastating loss of his mother on his birthday. Although she is often described as a terrible mother and a 'horrible grandma', the natural grief at the loss of a mother is clearly seen through the character's performance; along with a balanced performance of heartwarming comedy.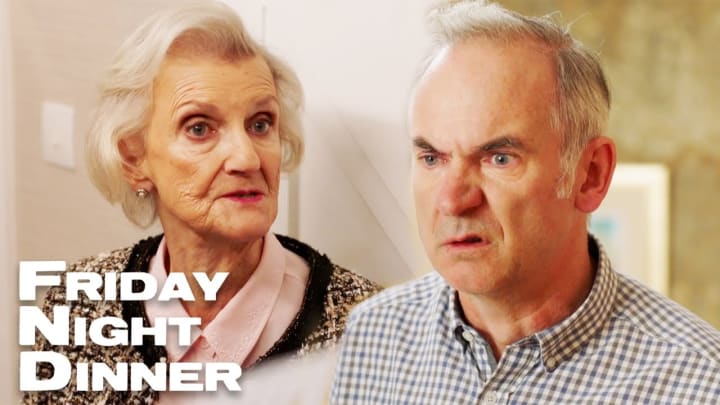 Of course, the younger generation may or may not know the span of Paul Ritter's career, they may however recognise him 'Harry Potter and the Half-Blood Prince', where he played the role of Eldred Worple; a wizard and writer who was once a favourite student of Horace Slughorn.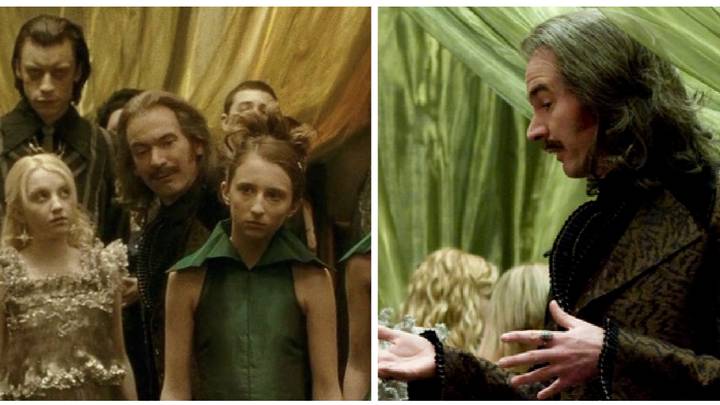 Another recent performance by the acclaimed actor was the recent release of the 'Chernobyl' mini-series. Paul Ritter played the character of the real-life Anatoly Dyatlov. The man responsible for the supervision of the safety test which resulted in the 1986 Chernobyl disaster.
Of course, these roles are just the tip of the iceberg and Paul Ritter will be known by many more for his appearances in other titles such as but not limited to:
The Nine Lives of Toman Katz- Playing the role of 'Dave' in the 2000 Anglo-German black and white surreal comedy.
The Libertine- Playing the role of Chiffinch and working with the likes of Johnny Depp and John Malkovich in the 2004 British-Australian drama.
Hannibal rising- Playing the role of Prisoner Louis in the 2007 horror film and prequel to the Hannibal Lecter franchise.
For all of his roles, Paul Ritter has been a beloved and unique actor, with a successful career that spanned nearly 30 years. His love for comedy and acting ability across many genres was a huge part of him being a British household name and his legacy will no doubt live through his family and loved ones for generations to come.
Awards and nominations
2006 Olivier Awards- Best Performance in a Supporting Role, for his work in Coram Boy
2009 Tony Awards- Best Performance by an Actor in a Featured Role in a Play, for his role in The Norman Conquests
2019 Online Film and Television Association- Best Ensemble in a Motion Picture or Limited Series Shared with the entire cast, for his role in Chernobyl
On behalf of the British public, I would like to say Rest in peace to this beloved man and may your family find comfort in your everchanging, evergrowing and continuous funny roles for years to come.
Paul Ritter (1966-5th April 2021)
Thank you so much for your continued support. Every like and tip I gain from my supporters gives me the boost to simply want to write more.
If you're feeling particularly generous today, I would appreciate and love that you could send my way.
Happy Reading.

Kayleigh Taylor
Kayleigh Taylor is an award winning poet and published author with a love for writing the raw reality of topics including sex, parenthood and politics.
Kayleigh enjoys literature, music and creating items which she sells on her Etsy store.
See all posts by Kayleigh Taylor →