RuPaul: The Problematic Thomas Edison of Drag
The Supermodel of the World, but Not the Best Ambassador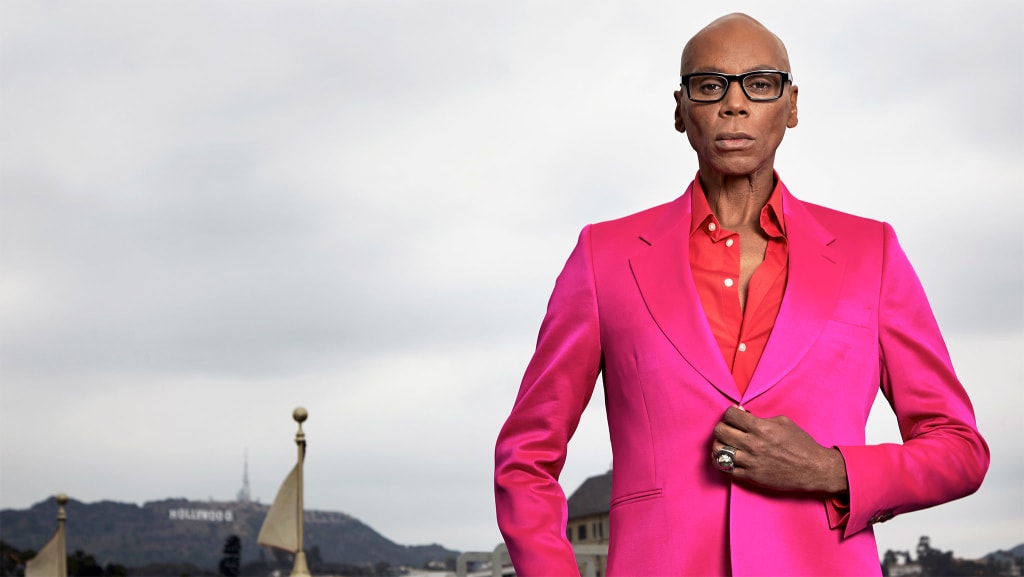 RuPaul, the queen who brought drag out of the clubs, and into our living rooms.  Photograph bySteve Schofield/Getty Images
RuPaul is probably the most famous drag queen of all time. I don't want to pass over classics such as Lady Bunny, Dame Edna, and the great queens that have cemented themselves in drag lore, but let's be honest: Ru brought drag home. Forget the club kid looks in the nightclub, we can sit at home and binge RuPaul's Drag Race to our heart's content while looking like a mess at home. People that have no experience with the drag community can now feel at the heart of it.I am a huge fan of drag, and I fully support the power that Drag Race has. It enables the world to have a better understanding of what Drag is, what pride is, what the LGBT*Q2A community is—all of which are amazing ends. It allows people to meet new drag queens who are amazing performers, and understand the stories of people they may never met or engaged with. Having Drag Race on Netflix only increases the power that it has. I remember binge watching all of season eight within a day. Ever since, I have been hooked.
Drag Race is not RuPaul. The two are intricately linked, but the show and the queen are not the same. While the show showcases a variety of queens, and offer a variety of different backgrounds, it lacks a huge part of the drag community, and does so because of the man behind it: RuPaul.
You see, RuPaul has this weird thinking that drag is limited solely to men. You would think that, from watching the show, that drag race is limited to mostly gay men, with the exception being the occasional trans woman who is just coming out, and who found herself through drag. This, however, is nowhere near the truth. There are male drag queens, and there are female drag queens. There are gay drag queens, and there are straight drag queens. There are cisgendered drag queens, and there are transgender drag queens. Drag queens come from every background, every walk of life, every history imaginable.
You may remember the glorious 'train flag' incident. I think it perfectly proves the kind of messaging that RuPaul tries to give out. Even when he is pretending to apologize, he uses symbolism to show that he isn't going to be changing his ways any time soon. He continues to use troublesome language in his music and on television, changing super controversial parts only after intense criticism.
Moreso, he continues to be a gate-keeper for what is becoming 'main-stream drag'. He enforces a stereotypical idea that drag is a certain, limited idea while not embracing the full spectrum of drag performers that exist. He presents the parts of drag that he enjoys and then says 'look at me, I'm RuPaul, this is what I've done', when in reality, there are more drag influences than there is sand in the Sahara.
RuPaul has brought drag performance to a place where many thought it would never be. Drag slang has only started to influence popular culture even more (think that Cardi B started the OOOKKKKUUUUUURRRRRRT? train? She didn't), and for many people, RuPaul and drag performance in general are synonymous.
RuPaul has done a wonderful job bringing drag to a place in pop culture. He has given it a narrow definition. It is time for that definition to be widened so that people can truly understand how embracing drag culture is and can be.
About the Creator
renaissance man and cultural commentator from #YEG.
fiction, non-fiction, poetry, screenplays and theatre. i try to do it all.
Reader insights
Be the first to share your insights about this piece.
Add your insights