Reviewing 'Heaven Can Wait'
Where George in 'Shampoo' reached a dead end, Joe Pendleton embarked on a fanciful journey that he hoped would transcend death.
Warren Beatty's Heaven Can Wait begins in the same California hills where his Shampoo ended. But where George in Shampoo reached a dead end, Joe Pendleton embarked on a fanciful journey that he hoped would transcend death. The uality of Heaven Can Wait springs from the ease with which Beatty, who co-authored with Elaine May, co-directed with Buck Henry, and produced, transforms his sophisticated stud image into the awkward innocent who sets the film's screwball plot into action. However, while Shampoo's comedy seems to have stood the test of time, Heaven Can Wait's somewhat convoluted plot line of who-died-and-came-back-to-life-as-who? and focus on the 70s with its satire left it less well remembered than its counterpart.
The Script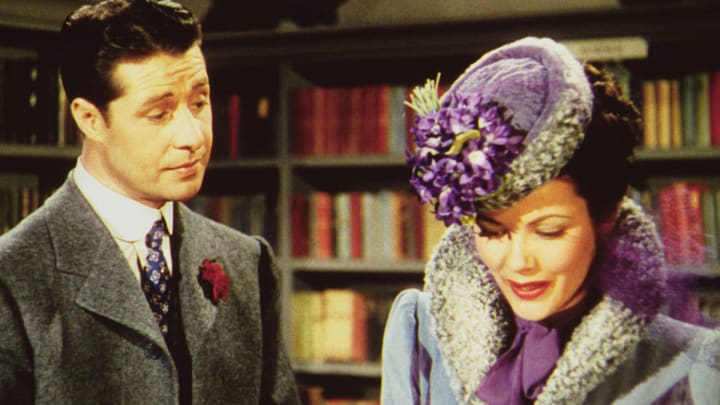 A remake of the 1941 film, Here Comes Mr. Jordan, Heaven Can Wait is the story of Pendleton, a quarterback for the L.A. Rams who is whisked to heaven prematurely by a celestial escort (Buck Henry). Since his body has been cremated on earth, Pendleton is advised by a high-ranking angel (James Mason) to inhabit the body of tycoon Leo Farnsworth who has been recently murdered by his wife (Dyan Cannon) and his personal private secretary (Charles Grodin). While wooing a young woman (Julie Christie) who has come to protest the construction of one of Farnsworth's oil refineries, Pendleton convinces one of his old coaches (Jack Warden) that he has been reincarnated as Farnsworth. With the coach's aid, Pendleton works Farnsworth's body into shape for the Super Bowl. More twists occur in the convoluted story before the fantasy concludes.
The whimsical plot is counterbalanced by Beatty and May's script, which takes acerbic barbs at shady business and 70s paranoia. Beatty and Henry's matter-of-fact directorial style allows the farfetched story to evolve in a seemingly logical fashion. However, these barbs seem to have dated the film, leaving it to fade in the memories of viewers in later decades.
The Visuals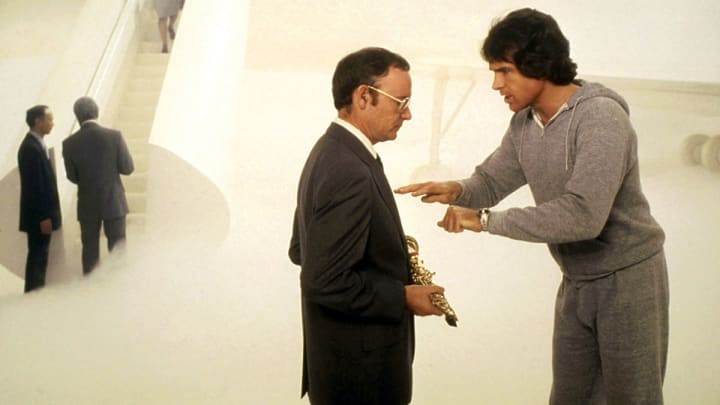 Visually, the film is reminiscent of Hal Ashby's Shampoo, with its classically-composed framing, seamless editing, and crisp color. Beatty and Henry have also duplicated Ashby's understated comic direction, so that the movie provides chuckles more than belly laughs. This style, however, prevents the broader scenes between Grodin and Cannon to build to the hysterical climaxes they warrant. Instead, the scenes between them end too abruptly. This could be part of why the film was not as memorable as Shampoo, and why it isn't as well known today as it could have been.
With two directors, it's difficult to determine whose sensibility shapes which scene, but it feels as if Beatty has more to do with the romantic interludes between Christie and himself. The luscious close-ups between the two stars as they make gorgeous eye contact transmit a warm glow that makes the film an affecting and memorable experience. In the old romantic tradition, Beatty and Christie's relationship is passionate and sexy without being physical.
Along with this old-fashioned treatment of romance, the charm of Heaven Can Wait lies in Beatty and Henry's success in turning a place as decadent as Los Angeles into a fairy tale land where dreams can come true. Realistic settings take on magical qualities. Farnsworth's mansion in Beverly Hills recalls the standard palatial homes of screwball comedies. Even ugly downtown L.A. is redeemed by a long shot of a helicopter landing on the roof of the shining Bonaventure Hotel. Conversely, the film's one fantastic setting, heaven, is depicted in relatively straightforward fashion with billowing clouds, instead of being camped up. The co-directors maintain a consistent comic tone without ever becoming coy.
The cast, especially Grodin and Cannon, is wonderful, but the film belongs to Beatty. His amiable, friendly presence has already made him a movie reliable in films like Bonnie and Clyde, McCabe and Mrs. Miller, and Shampoo, but Heaven Can Wait represented his most controlled effort so far at the time. Perhaps that wasn't as much of a virtue as many believed, as it also was one of the lesser remembered of his works. This isn't to say that the film isn't hilarious, but it somehow got lost in time, while other, perhaps not as worthy films, stayed at the forefront of our memories.
A Los Angeles Rams quarterback comes back to life in the body of a recently-murdered millionaire after an over-anxious guardian angel takes him away from his body before he was supposed to die.
Reader insights
Be the first to share your insights about this piece.
Add your insights