Review of 'The Unleashed'
The Unleased is a compelling yet unnecessary sequel filled with too many typos, stripping away the enjoyment.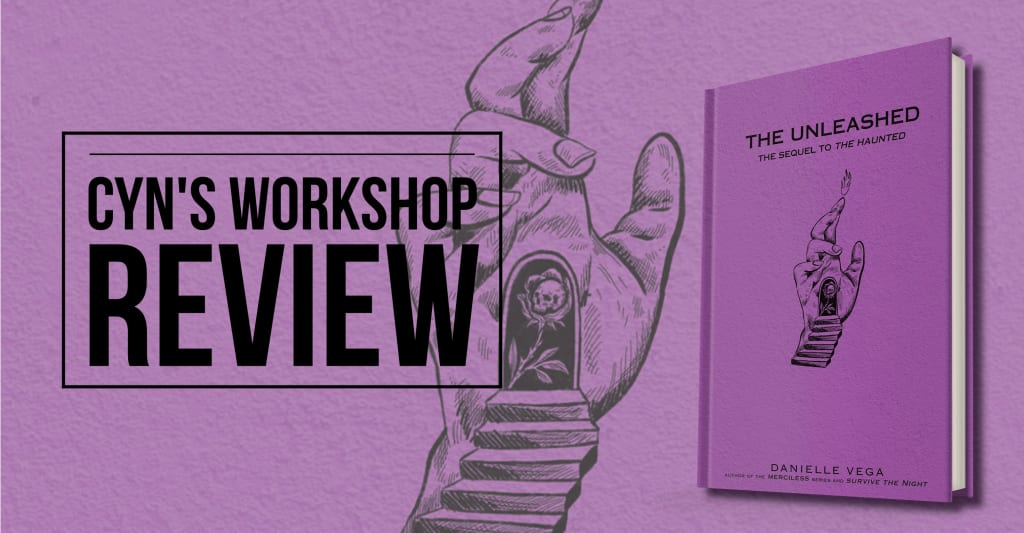 In the terrifying sequel to The Haunted, Hendricks discovers that even though Steele House is gone, the hauntings in Drearfield are far from over — and it's up to her to stop them.

After everything that went down at Steele House, Hendricks just wants her life to return to normal. Prom is coming up and the school is in full preparation mode. Hendricks tries to pitch in, to mimic her best friend Portia's enthusiasm, but the events of the last few months still haunt her. Steele House. Raven. Eddie.

Hendricks believes Eddie is still out there. She just has to find a way to reach him. Together with her friends, she forms a circle of seven and attempts to summon his spirit. Suddenly things start happening again. Flickering lights in the school library. Mysterious girls roaming the halls. The same song playing on a loop wherever she goes.

It all culminates in a violent attack and Hendricks realizes what they summoned may not be Eddie at all. The one thing she does know is that Steele House was only the beginning. And whatever they've unleashed is more dangerous than anything they've ever seen before.
Review
The Unleashed continues Hendrick's journey with the paranormal, with more vengeful ghosts and a strange connection to the past medium.
Interesting Story
The Unleashed begins at an institution of sorts. We're briefly introduced to a new character who meets an untimely end at the end of the prologue.
Cut to Hendricks reeling over the loss of Eddie and the events of Steele house.
There were times when I was reading this story when I felt as if the story was unnecessary. However, I was grateful for the closure given to Hendricks after the death of Eddie. That was the crux of the story, Hendricks struggling with the loss of the boy she loved. I loved the idea of her struggling with ghosts of her own, a theme carried over from the first novel, and the need for closure is very relatable. Eddie's death was sudden, and Vega did an excellent job in the first novel of building the connection between the characters making the reader feel that loss.
It also resolved the character dynamics from the way The Haunted ended. One character in a coma, one silent, one with a broken arm. Given all the life Portia and Conner had in the previous book, the way it ended stripped them of it. So, it was good to see those dynamics re-strengthened, and the character dynamics gave a lot of thought.
Unfortunately, there were so many typos.
Woe is the Editor
Early on, I saw those mistakes. But, of course, no book is perfect because no editor is perfect. But whoever edited The Unleashed missed the mark big time.
Vega does an excellent job at building atmosphere and creating those perfectly horrific scenes and paranormal elements. But when you have to re-read a sentence because a word is missing or repeated twice, like "they they" for example, the horror feeling is taken away.
Some words are scrambled or repeated. Missing quotation marks leave room for confusion about who is talking, making it a bit of a mess. How are readers supposed to lose themselves and enjoy a story so rampant with typos?
Final Thoughts
Don't get me wrong; I liked The Unleashed. Most of the plot seemed unnecessary, however. By the end, it became less grounded and wilder and crazier, whereas the first story had a more realistic feel to it. It has some outstanding horror elements, but the typos took away half of my enjoyment. However, I did love seeing Eddie again. Can't we bring him back to life?
Writing Quality : 9/10
Character Development : 9/10
"Couldn't Put It Down"-ness : 7/10
Intellectual Depth: 8/10
Originality: 9/10
Overall Rating: 3 out of 5.
Like this review?
Don't forget to follow Cyn's Workshop on Facebook | Instagram | TikTok | Twitter | Tumblr | Spotify | YouTube | BookBub | Goodreads | LinkedIn to stay tuned for future reviews.
About the Author
Cynthia Bujnicki graduated from Emerson College with a BA in Writing, Literature and Publishing. She has always loved to read since she was a child. A contributing writer for YA Fantasy Addicts, she is also the Editor-in-Chief for Cyn's Workshop. She lives in sunny South Florida with her husband, son and daughter and their two cats.
Reader insights
Be the first to share your insights about this piece.
Add your insights