Review of 'The Second Death of Edie and Violet Bond'
A supernatural tale following real-life sisters, The Second Death of Edie and Violet Bond may offer a thoughtful commentary on women's rights but takes too long to develop.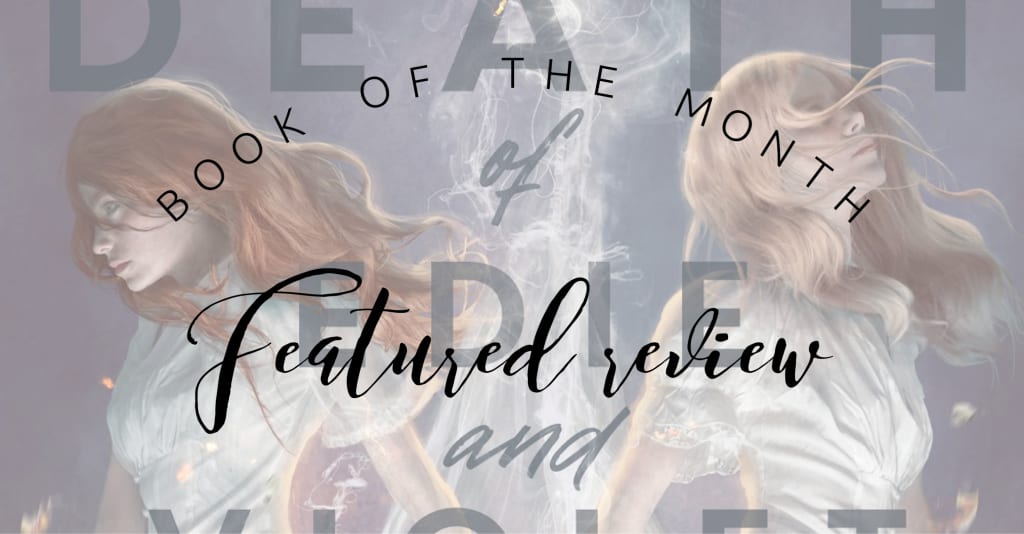 Cross into the spirit realm with this thrilling supernatural debut about sisterhood and female defiance, perfect for fans of Kerri Maniscalco— inspired by lives of real teenage twin mediums in the 19th century.

Sacramento, 1885

Edie and Violet Bond know the truth about death. The seventeen-year-old twins are powerful mediums, just like their mother—Violet can open the veil between life and death, and Edie can cross into the spirit world. But their abilities couldn't save them when their mother died and their father threatened to commit them to a notorious asylum.

Now runaways, Edie and Violet are part of a traveling Spiritualist show, a tight-knit group of young women who demonstrate their real talents under the guise of communing with spirits. Each night, actresses, poets, musicians, and orators all make contact with spirits who happen to have something to say. . . notions that young ladies could never openly express.

But when Violet's act goes terribly wrong one night, Edie learns that the dark spirit responsible for their mother's death has crossed into the land of the living. As they investigate the identity of her mysterious final client, they realize that someone is hunting mediums…and they may be next.Only by trusting in one another can the twins uncover a killer who will stop at nothing to cheat death.
Review
The Second Death of Edie and Violet Bond follows real-life sisters through the medium craze of the late 19th century.
Storytelling
There was a lot I liked about the novel.
Unfortunately, there was also a lot I disliked about the novel.
The novel's premise was interesting, following Edie and Violet Bond on a spiritual tour. They are runaways, disappearing after the death of their mother to avoid the asylum their father would place them in. Actual mediums know what exists beyond death and that all spirits are not good.
And during one act, Edie discovers that the spirit responsible for her mother's death is still haunting the veil between life and death, growing more and more powerful.
I loved the premise and the mystery surrounding this spirit. However, the story just took too long to develop.
It takes a while for Glaze to introduce the menace of the story. But, once her mother's death is introduced, it almost seems to be on the back burner. Her mother's death is the catalyst for everything, except I often forget about it.
There were times when the story was about missing women, but that was brushed under the rug. Then there was the mystery of Edie's father.
Yes, ultimately, the story pulled everything together. Still, there lacked fluidity, and instead of making the story seem like everything was necessary, it pushed some elements to the back, making them forgettable to the reader.
Characterization
Quite possibly, the most frustrating thing about The Second Death of Edie and Violet Bond was Edie. Edie was there when her mother died. Not just there physically but also in the spirit realm.
She knows the intimate details of her mother's death. She knows there is a danger for her sister, who can allow spirits to possess her. The problem is she does not tell her a thing.
It is the most frustrating thing to read. Edie lies and lies to her sister. She keeps secrets from her. All it does is hurt her and put Violet in incredible danger. I spent half the time yelling at Edie, to be honest, with her sister.
Final Thoughts
I wanted more from The Second Death of Edie and Violet Bond. Some parts were crucial to the plot that were seemingly forgotten and pushed onto the back burner. Also, I wanted more fluidity and a quicker pace to tie everything together.
Writing Quality : 8/10
Character Development : 5/10
"Couldn't Put It Down"-ness : 5/10
Intellectual Depth: 9/10
Originality: 9/10
Overall Rating: 3 out of 5.
Like this review?
Don't forget to follow Cyn's Workshop on Facebook | Instagram | TikTok | Twitter | Tumblr | Spotify | YouTube | BookBub | Goodreads | LinkedIn to stay tuned for future reviews.
About the Author
Cynthia Bujnicki graduated from Emerson College with a BA in Writing, Literature and Publishing. She has always loved to read since she was a child. A contributing writer for YA Fantasy Addicts, she is also the Editor-in-Chief for Cyn's Workshop. She lives in sunny South Florida with her husband, son and daughter and their two cats.
Reader insights
Be the first to share your insights about this piece.
Add your insights