Review of 'Star Daughter'
Star Daughter is a brilliant fantasy reminiscent of Neil Gaiman's Stardust, bringing the wonder of stars and art to the reader.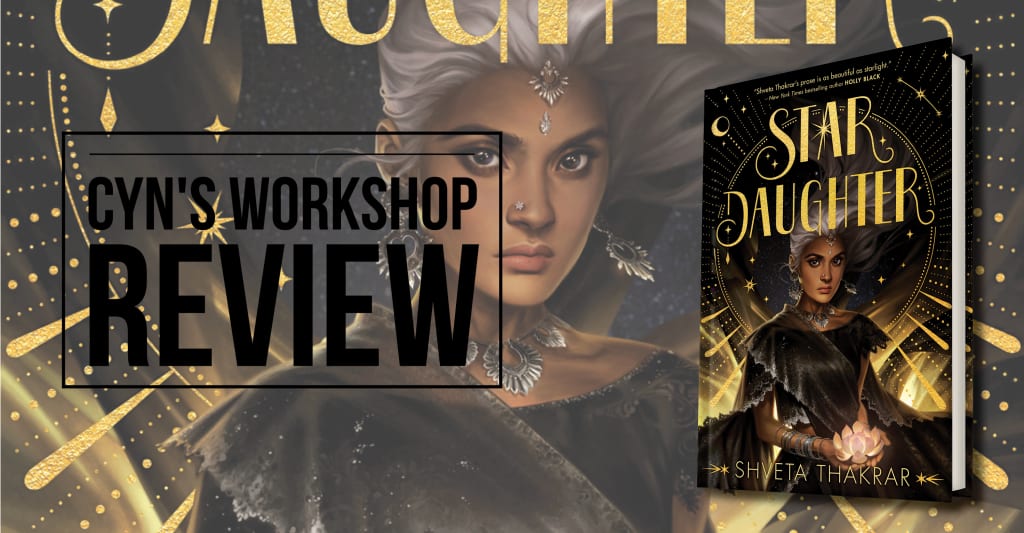 What a compelling novel. Star Daughter is reminiscent of Neil Gaiman's Stardust as it follows Sheetal as she embarks on a journey to the celestial court to save her father. Imbued with Hindu mythology, the story is filled with magic and wonder as it offers readers a brilliant read.
Wonderful Story
Thakrar did a masterful job with her storytelling. For a debut novel, Star Daughter is polished and thoughtful in its storytelling and remarkable. Sheetal is half-mortal and half-star, her mother leaving her at age seven to return to the celestial court, leaving a hole in the family. Gifted with silver hair that she keeps hidden beneath dye, Sheetal struggles with her heritage and the secrets that came with it.
It is a beautiful story that connects to the reader on an emotional level because Sheetal is dealing with the abandonment of her mother, the secrets of the past, her power, and much more. It gives the story so much dimension and color as it creates this celestial court full of stars that are also muses for artists in the world.
Star Daughter is a fun and imaginative story that captures the wonder of the stars. The very fact that Sheetal embarks on this journey allows her to reconnect with her mother and her family but also allows her to reopen old wounds and deal with them. There is so much depth to the story as it unveils the history of the stars and the shadows that linger there. Even Sheetal has to deal with the anxiety she has always felt at being different, and the pain of being abandoned by her mother. All of these elements together, give the story its momentum, keeping the reader engaged in the development and wonder of the story.
Fascinating Characters
While the story is filled to the bring with fantasy and wonder, the characters allow those elements to shine. The reader gets to experience how the stars inspire and give life to art. Sheetal is a star at her core, and the cost of helping her father is entering a competition about inspiration. Sheetal has much anxiety about her gift of musicality, but she soon learns to embrace it alongside her heritage without losing her love for her human heritage. It says much about being a child of two different cultures and being able to embrace both sides of herself.
Sheetal's experience makes her a relatable and compelling character. She has to contend with the mix of emotions she has within her. The relationship with her mother, father, best friend, and boyfriend are filled so such a range of complexities, creating a strong dynamic between characters. Sheetal grows so much as a character, going through the motions of what it means to accept her family and herself. In the end, the story is all about Sheetal learning to forgive and love herself.
Final Thoughts
Star Daughter is a brilliant read. It is full of magic and wonder, connecting to the reader in marvelous ways.
Like this review?
Don't forget to follow Cyn's Workshop on Facebook | Instagram | Twitter | Tumblr | Spotify | YouTube | BookBub | Goodreads | LinkedIn to stay tuned for future reviews.
About the Author
Cynthia Bujnicki graduated from Emerson College with a BA in Writing, Literature and Publishing. She has always loved to read since she was a child. A contributing writer for YA Fantasy Addicts, she is also the Editor-in-Chief for Cyn's Workshop. She lives in sunny South Florida with her husband and son and their two cats, Mr. J the Kitten and Nyx.