Review: "Army of Thieves"
Zack Snyder continues to try to build out his Army-verse with this fun heist film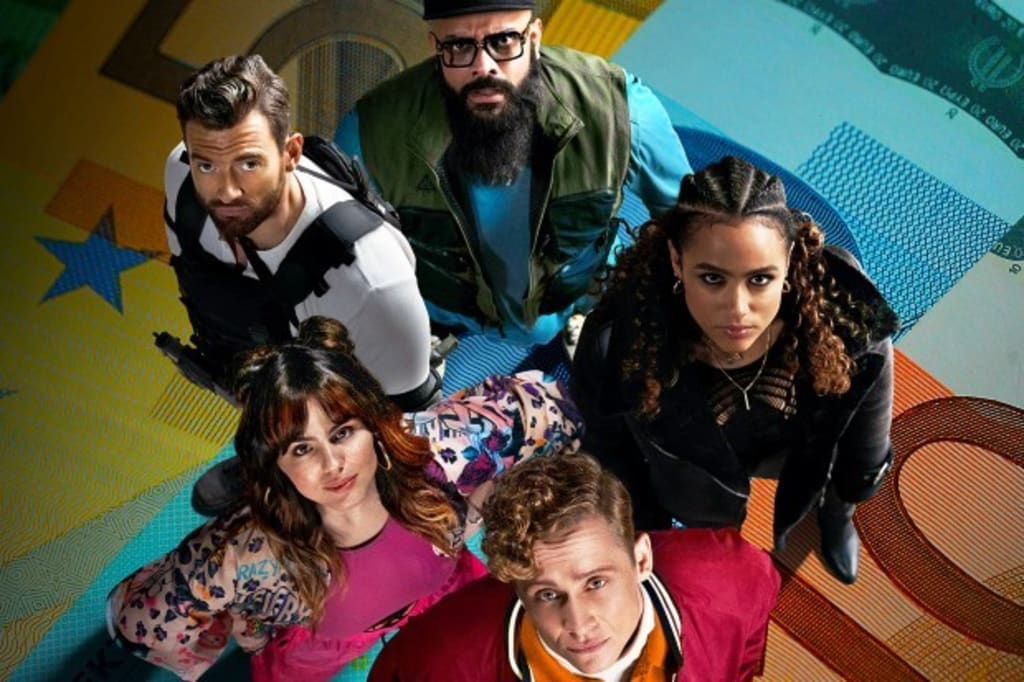 It seems rather odd that Netflix had green-lit a cinematic universe for Zack Snyder seemingly overnight even before seeing the returns on his entry film "Army of the Dead", but here we are with a prequel entry to said universe starring the eccentric wisecracking criminal fan-favorite Dieter. Snyder stays on the film as a producer and writer but passes his director chair off to the main star of the film in Matthias Schweighofer. Army of Thieves ends up being a surprisingly fun heist film and at times more fun than its predecessor but it hides some horrible pacing issues and horribly written bland characters with a flurry of kinetic editing.
The plot is rather standard as it takes place six years before Army of the Dead and repeatedly we are shown that the zombies are coming causing some alarming dreams for Dieter. Dieter is also shown to be a bank teller living a rather boring life up until Gwendoline (Nathalie Emmanuel), a master thief, appears offering him up the oppurtunity of a lifetime. She presents it as such, but the truth is that she turns him into a criminal as he had proven to her that he may just be the best in the world when it comes to cracking safes. Gwendoline tells him that with the zombie crisis starting overseas, the world isn't looking at crime offering up a perfect time to go after the famed Wagner safes, which Dieter idolizes for their larger than life legend.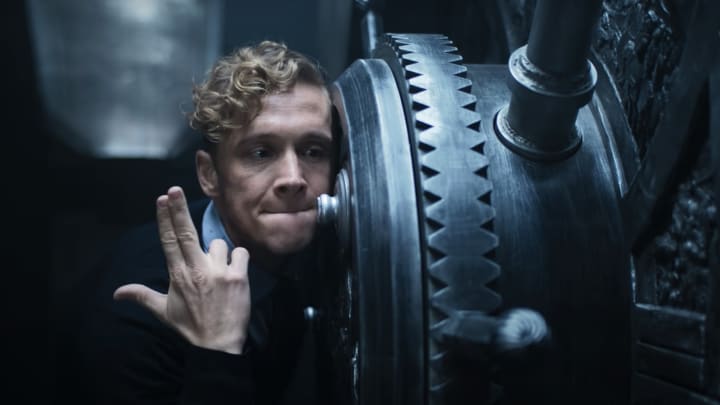 While it is a rather standard fair, the frenzied and frantic pace along with it's likable main star the film is elevated a bit past points of it's predecessor in Army of the Dead. It's also important to note that seeing it's quasi-sequel isn't completely necessary, it does inform the movie a bit more, as Thieves does for Dead. The beating heart of the film lies within Dieter and Schweighofer again excels in the role eating up each scene he is in while also showing there is more to the character. Similar to the cheesy action star wannabe, Brad Cage (Stuart Martin), he also informs his character through old 90's films but in Deiter's case, he just wants more from his life. The crux of his story is something that is rather relatable and just fun. Nathalie Emmanuel's Gwendoline is a bit of an odd one in this film as well. She's set up as the ring leader of this rag tag group of criminals that is always turning the idealistic and naive Deiter into a criminal all the while being equally deadly and mysterious. There always seems to be more to the character, but frequently gets thrown away for a slightly hamfisted romance subplot that feels completely forced. Emmanuel also doesn't completely sell the role to the audience as she comes off more as a romantic than a hardened criminal.
We live in a time where cinematic universes are popping up all over studios and this is the second part of Snyder's Army-verse, or whatever he may be calling it. For better or for worse, they are here to stay and while Army of Thieves may not be wholly original, Schweighofer injects enough heart and comedy into his rather poorly written affair to make it a bit more watchable. The writing issues fall to that of the shortcomings of Snyder as a story teller, and while he does have some good ideas in his career, his execution of said films always leaves a bit more to be desired. That exact feeling is felt in this film as well. The heavy-handed sub plot of the legendary safes that Dieter and Gwendoline aim to crack and how they relate to both Wagner and Dieter as well as Norse mythology is just a bit much. It's clear Snyder was trying to use Norse mythology as an allegory to how society and humanity for that matter was coming to an end similar to the names of the safes. Most of which dealt with the end of days, Ragnarok and holy warriors. Much like what happened in Army of the Dead, a side character has a few lines that make Dieter and the audience think that there is something cosmic going on, a time loop of sorts even which may just be the only connection to the bigger universe outside of Dieter appearing once more.
Overall, the film is fun largely due to the talents of Schweighofer behind the camera as well as in front. While the proceedings are nothing new or horribly exciting, the fun the lead is having throughout the run time is palpable and infectious. It'll also be interesting to see this character again in some capacity as it is a good one even if the universe is just in its infancy.

movie
An avid movie watcher, and I have been writing short stories and novels on the side for years now. Hoping to hone my craft here on Vocal!