Red Room #2
Fantagraphics Books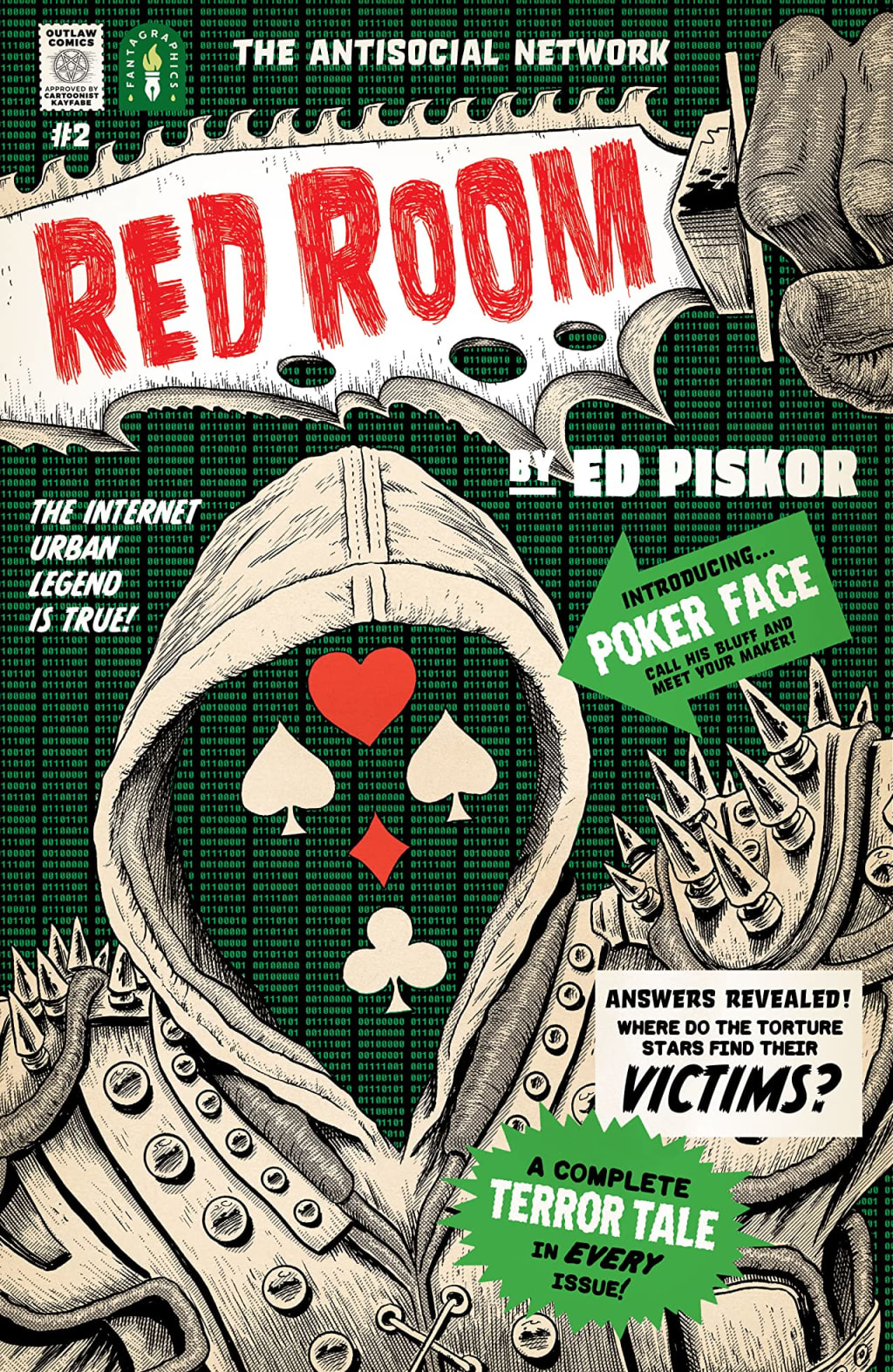 Red Room: The Antisocial Network #2
Fantagraphics Books 2021
By Ed Piskor
This series is rated Adults Only
DISCLAIMER: gore sadistic violence
Grooming victims to be slaughtered on the DARK WEB for the enjoyment of psychopaths requires lots of work to keep them from being identified. The Poker Face organisation, one of the most successful black market Red Room companies on the internet, goes to great lengths to fulfill their customers' depraved fantasies while avoiding law enforcement every step of the way. From the creator of Hip Hop Family Tree and X-Men: Grand Design comes this ALL-NEW monthly comic book series! A cyberpunk, outlaw, splatterpunk deep dive into the subculture of criminals who live-stream and patronise webcam murders for entertainment in the darkest corners of the web with nearly untraceable cryptocurrency. As seen on Piskor's YouTube channel sensation, Cartoonist Kayfabe!
This is one of the most vile displays of gratuitous and senseless violence and I love every single moment of it. This is what I would imagine people getting onto the Dark Web to see. I don't know what it is that so many of love to see horror films with so much violence but we thrive on what it is so long as we think it fictional and something that would never come into our real life worlds.
I am loving every single moment of how this book is being told. The story & plot development that we see through how the sequence of events unfold as well as how the reader learns information is presented exceptionally well. The character development that we see through the dialogue, the character interaction and how they act and react to the situations and circumstances fleshes them out exceptionally well. Let's not forget the folks watching and their comments which fleshes them out as well. The pacing is superb and as it takes us through the pages revealing more and more of the story we're drawn into this with sheer morbid curiosity.
I like how we see this being structured and how the layers within continue to grow, evolve and strengthen depending on the avenues explored or opening. This is where we see the characterisation and those chat tid-bits and whether they work with the main arc or simply swirl around it they add such great depth and complexity to the story. How everything works together to create the story's ebb & flow as well as how it moves the story forward is achieved extremely well.
I absolutely love the interiors here. This is as close to working in black & white without working on white paper but a more beige paper. The linework is mindbogglingly exquisite and how we see the varying weights and techniques being utilised to create this level & quality of detail work is mind blowing. While we get some great use of backgrounds I would like to see more of them being utilised as they don't only enhance the moments but bring out the depth perception, sense of scale and the overall sense of size and scope to the story. The utilisation of the page layouts and how we see the angles and perspective in the panels show a spectacularly talented eye for storytelling. The quality of the work here really does negate the need for colour here and it's just so captivating and mesmerising, violence and gore an all.
​
I shouldn't enjoy this as much as I do because it really is this sick and twisted story but it's so captivating, like a train wreck you simply cannot look away from. Also that we see normal folks who get roped into to supporting this who you would never associate with this business and make no mistake this is a business. Bitcoin and the Dark Web go hand-in-hand and you cannot purchase anything with any other kind of currency, simply cryptocurrency. I'm legitimately fascinated by this book and it has such intricate and stellar writing and dynamic interiors that sweep you up on what you see and engage your own imagination and creativity.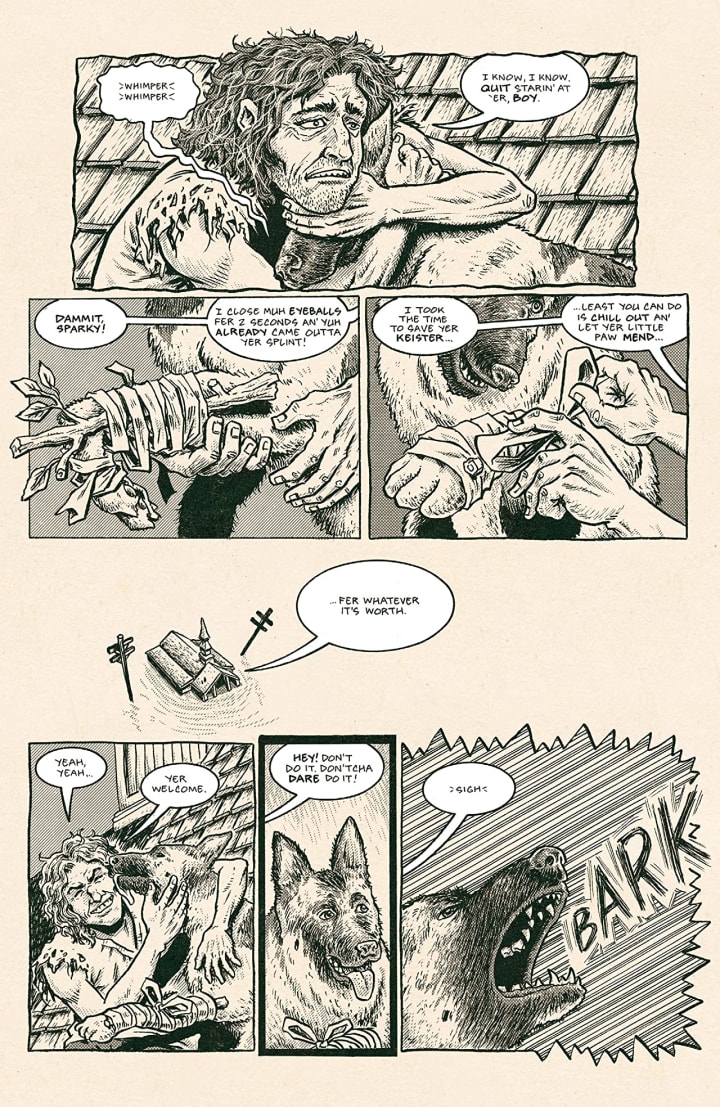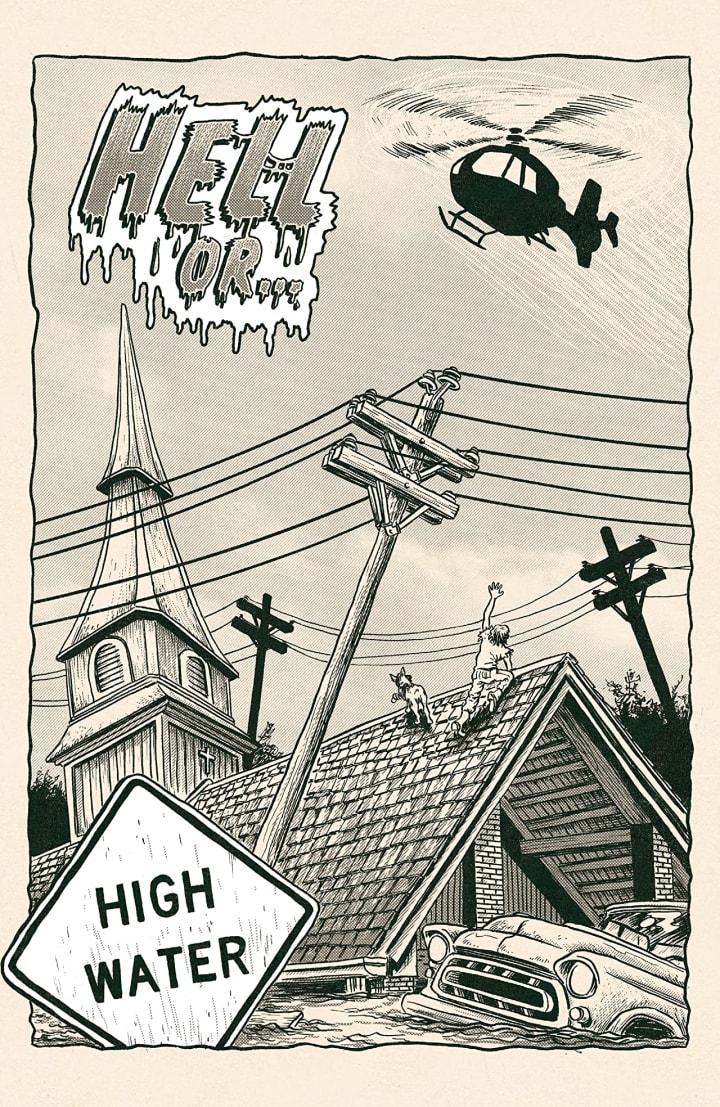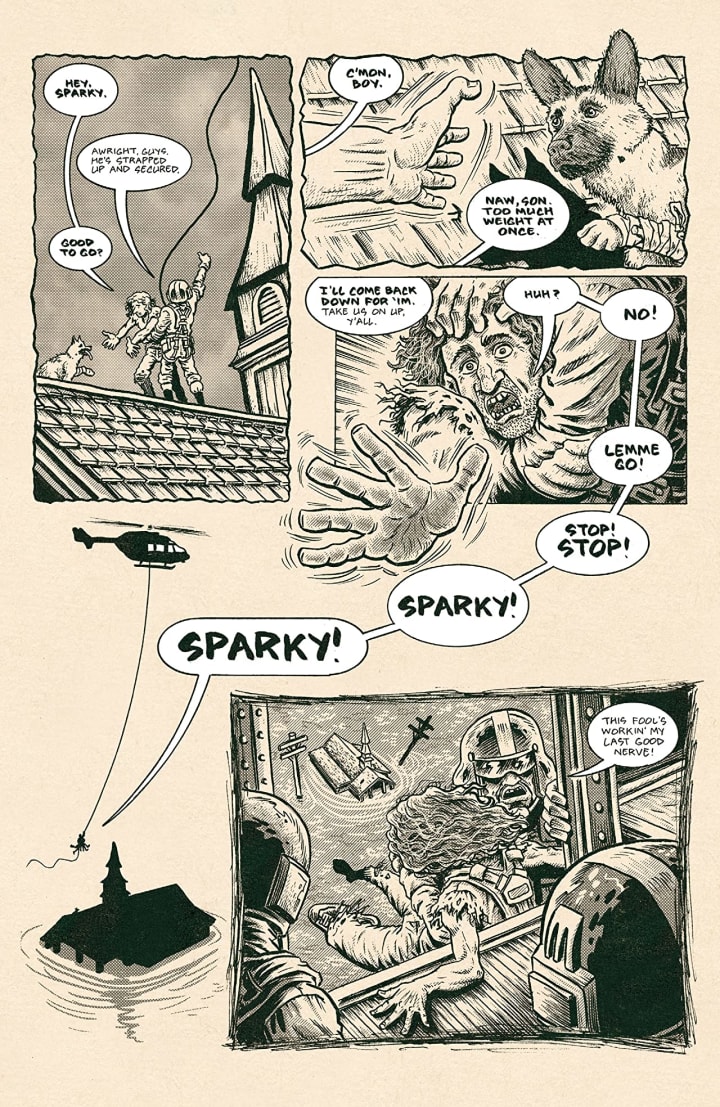 About the Creator
Just me talking about the comics I enjoy reading, ones that you might not know exist and spotlighting the indie creators that excite me.
Reader insights
Be the first to share your insights about this piece.
Add your insights