Ranking Pixar Movies By Era
The Healing Era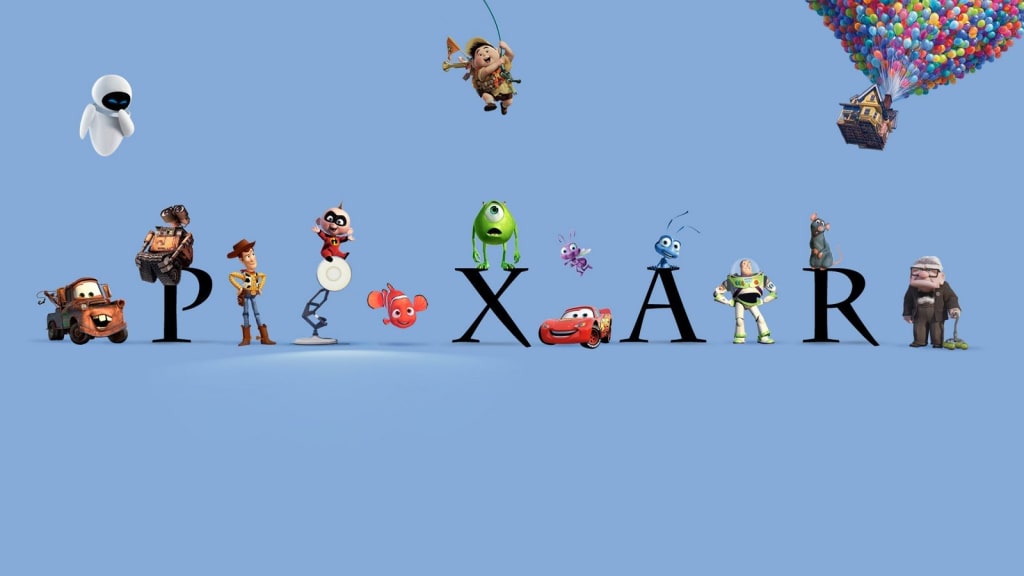 Last but not least in our ranking of Pixar movies, we've got our healing era. Now this era is arguably my favorite because it really shows some growth in the company. With the exception of the very first era of films that came out of Pixar this one is the most consistent and the most solid. This era consists of 6 movies with wildly different storylines, most of which are original and extremely heartfelt.
The most important defining factor of this era is that nearly all of these movies deal with some kind of trauma, or deeply emotional event that the main characters need to heal from or find some meaning in. With richer stories in this era it is also more difficult to rank them as they all hold some emotional impact. That said, rank them I must so here we go with ranking the final era of Pixar films, the healing era.
Healing Era
At the bottom of this list I am placing Lightyear. Not because it wasn't a good movie, because every film in this era was very solid. But because it is the only film in this era that is not entirely original. It is a great story, they came up with a good narrative for the character of Buzz Lightyear (the real person that the Toy Story toy was based on) and Chris Evans did a fantastic job as the voice actor. I thought the story was emotional and wonderful and I loved it but points off for unoriginality.
Next up we have Soul. Now I thought the concept of this movie was incredible. It was a beautiful story about mortality and internal motivation. Finding your way in life, and being okay with your circumstances and where you're at. I think it shoved a lot of majorly mature concepts into a very short amount of time. That said, I think that as beautiful as it was, it was a little boring and slowly paced and the somber tone wasn't balanced out enough.
Right in the middle here we have Elemental. Now this film was marketed poorly and released at an inopportune time. However it was far better then Disney gave it the opportunity for. It's cute, it's funny and it's a great story about different generations and legacy and immigration. I also think that it would have been better received had it not been released around so many other poorly performing summer movies. It also should have had a better trailer as the one it got was not confidence inspiring.
Into our top 3 now, we will start it off with Luca. I LOVED this movie. It was like a far more intricate Little Mermaid. Luca didn't want to be human just because he was fascinated with how we exist. He wanted to learn, he wanted to find love, he wanted to explore. I think this story was extremely well thought out, it was beautifully executed and is a top tier Pixar movie.
In second place I am placing Onward. This movie made me bawl like a little bitch baby. Two brothers are essentially trying to journey to the spirit of their father who is dead. It is a beautiful story about grieving a lost parent, sibling bonding and learning how to move on. Seriously, I could watch this movie over and over again.
And in first place we have Turning Red, a completely beautiful representation of generational trauma and a mother-daughter relationship. Again we don't get a lot of those. I think this is one of Pixar's greatest works if we're being honest.
Overall all of these films had some kind of healing element in play. Healing from loss, healing from failed expectations, healing from something. They are all very internal and are some of Pixar's most emotional stories.
Reader insights
Be the first to share your insights about this piece.
Add your insights