Ranking Pixar Movies By Era
Moving On Era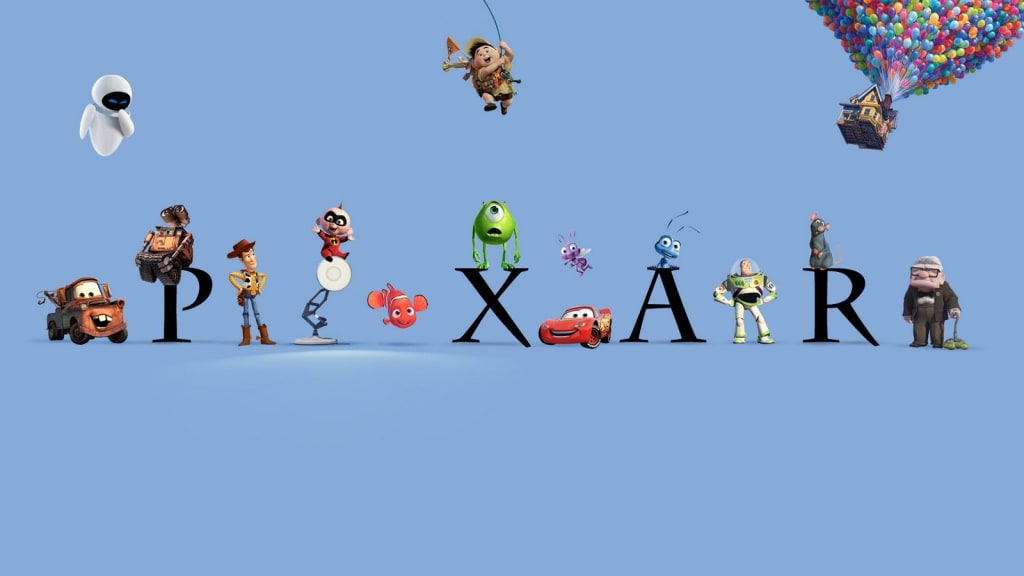 In our second to last era of ranking Pixar movies we have the moving on era. It is a much shorter era than the previous one with only 4 movies. But it is absolutely an era all about moving on and leaving the past behind a little. I think the real defining factor of this era of movies is that the sequels feel pretty far divorced from their original films, and that isn't necessarily a bad thing. All that means is that these characters and the audience are different from how they started. And by most measures that's a good thing. It shows growth and hope and the fact that an animation company was able to capture that feeling in just a few movies is an astounding thing.
The ranking system for this era is going to feel a little different because I personally feel very strongly about these four movies. I think there is a very clear split in the quality of these four movies. That said I did watch every single one of these as an adult so obviously my perspective on them isn't necessarily the target audience. However Pixar has always been great at creating films that appeal to everyone, regardless of age. So with that in mind, though the target demographic is mostly children for these films, if it doesn't hold up to adult standards of storytelling and such then it's not a real good Pixar movie.
Moving On Era
At the bottom of this list is Cars 3, I've said this in previous articles that the Cars franchise kind of went downhill as it kept going. Of all the movies that did not need sequels, Cars is at the top of the list. I think the third one really lost the purpose of these characters (even more so then the second one did). Cars 3 was just a lot of unnecessary and if it was wiped from Pixar's slate it would make absolutely no difference.
Down here at the bottom we also have Toy Story 4. I think introducing new characters for a new generation of children is great, I think making the new main character a spork is lazy. Yes children will play with any random household items, however centering an entire storyline around the child playing with trash is so unnecessary. I like that they gave Bo Peep more of a storyline and kept the other characterizations consistent. I just think there was an obvious quality shift between the 3rd and 4th movies.
In our very obvious top 2 we have Incredibles 2. Now this was explicitly not directed at children. All the creators and actors stated multiple times that it was for my generation, we waited 15 years for this sequel and it was worth the wait. One of the only Disney sequels that was 100% just as good as the original. It felt more mature, I absolutely love that we got to see a movie about a mom who got to put herself first for a while, and dad having to figure out what that means for him. It was a great story and one of the best sequels.
And in top spot we have Coco. A truly visually stunning movie and a wonderful representation of Mexican culture. I don't think any of the songs deserved the Oscar, especially considering what it was up against. But as a whole the movie is an emotional and wonderful journey that definitely deserves to earn the top spot.
This much shorter era of Pixar films was very hit or miss as far as the quality of films goes. However the top 2 films are so good that it saves this era from being a complete failure, that was nothing more than an extension of franchises that didn't need to be extended.
Reader insights
Be the first to share your insights about this piece.
Add your insights