Ranking Pixar Movies by Era
Inaugural/Pre-Disney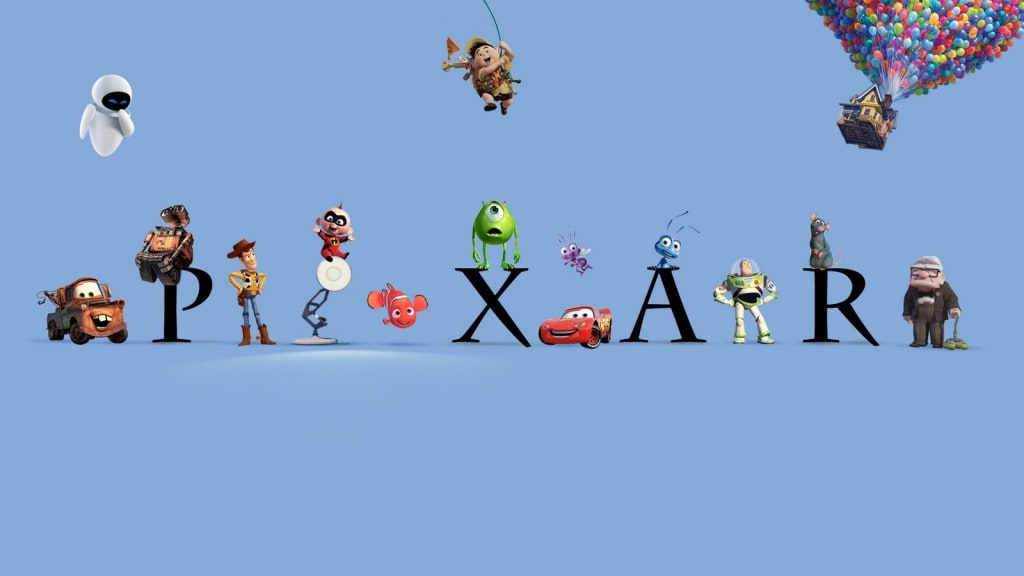 Alright y'all we have completed ranking Disney movies so I am moving on to Pixar. Most animation fans would agree that Pixar movies are the best of what Disney has to offer. Now Pixar movies aren't really broken into eras like straight up Disney films are so I am going to break them into eras because I really do think that in each era you can see and feel a trend in these films and how they are broken up. My eras are going to be broken up by what feelings, or intentions I think each collection of movies give off. Also Pixar has really never stopped releasing films. Its largest gap in production was in between Toy Story and A Bug's Life and that was a period of 3 years. Since then Pixar has steadily released films every year or every other year, even during COVID. So there was no logical time period to break these movies into.
So let's start in the Inaugural era of Pixar, or its Pre-Disney era. Now when I say pre-Disney I mean that they were not yet owned by Disney. When Pixar started producing movies they built a partnership and an agreement with Disney and that is how they produced all of the partnered films from 1995-2006, which is the length of our first era. This slate of movies consisted of 6 films that are Pixar's best films. No debate this is Pixar's most solid collection of movies, making them very difficult to rank but here I go anyway.
Inaugural Slate / Pre-Disney Era
At the bottom of the list is A Bug's Life. Now this is despite my own nostalgia because I truly love this movie and I used to also love the computer game that existed with it. It features some very strong female characters, it's funny, it's got an emotional story about community and rising up against oppression (but you know in a fun kid way). That said this whole era is amazing and this one is just the least incredible.
Next from the bottom is Finding Nemo. Now honestly this was also a candidate for bottom spot but I had to make a decision. The only reason that this movie earned one spot up was because this was the first time in these kids movies that our single dad was actively involved in the story. In The Little Mermaid Triton clearly cared, but he really just yelled and sat. Other than that every time the mother has been absent from the story, the father didn't actually contribute much to the overall story. But in Finding Nemo Marlin loving his child WAS the story.
Right smack dab in the middle of this list lands Monsters Inc. It is a wonderful movie about being more than what your environment tells you you are. I LOVED Boo when I was younger, had a doll, it talked and annoyed the hell out of my parents. It's a really incredible movie and still a great comfort watch but compared to our remaining three, it gets locked in the middle.
Next up we've got The Incredibles, a wonderful family film that led to one of the best animated sequels of all time. It's sweet, funny, well paced and it holds up. This was also a very repetitive watch when it came out, and I very much self-identified with Violet.
In the top two spots in absolutely no particular order are Toy Story and Toy Story 2. I think they are movies of equal quality which is why these two are lumped together. I personally love Toy Story 2 more because Jesse is my favorite animated character of all time, and the song "When She Loved Me" is still one of the most emotional experiences ever.
Overall I think this is Pixar's most solid slate of movies. Yes Pixar continues to produce near perfect films but as a whole era, an entire set, the inaugural era, the pre-Disney era is its strongest.
Reader insights
Be the first to share your insights about this piece.
Add your insights