QUARENTINE FEEL GOOD MOVIES
In this times days often feel longer than usual. Some days are easy to get through, some not so much, so we need something to cheer us up and feel good. Here is a selection of my "feel good" movies I have watched or re-watched (for the sixth time…) during this lockdown and hopefully some of them will make smile and help you get through the bad days.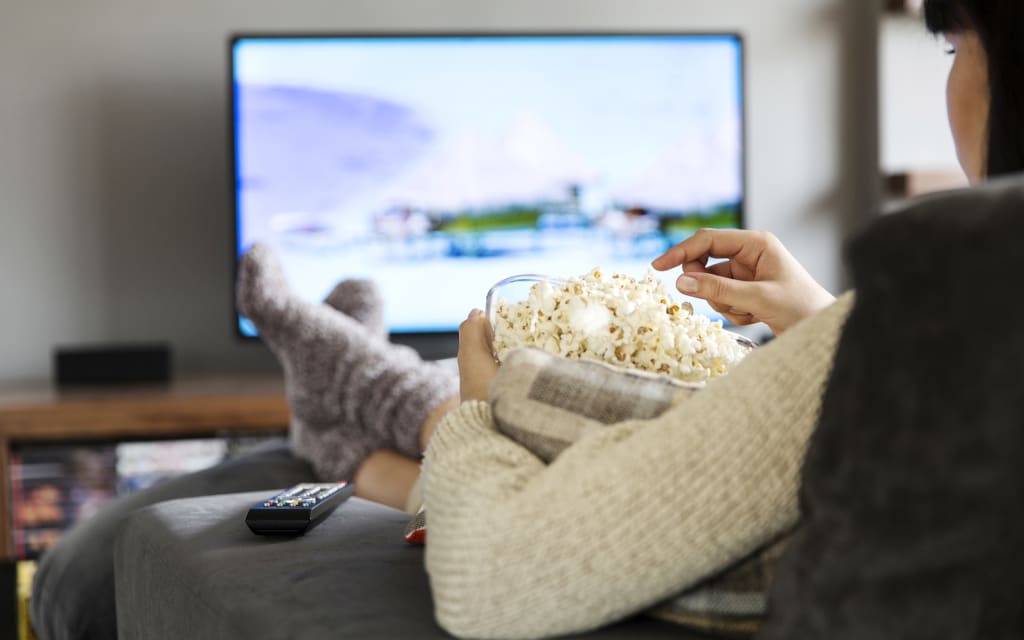 Easy A (2010)
Directed by Will Gluck and starring Emma Stone, Easy A is comedy film about Olive Penderghast, a 17-year old girl from Ojai in California. Olive is a girl that usually keeps to herself and sometimes feels pretty invisible to everyone around her. Yet this quickly changes, when a false rumour spreads that she has lost her virginity to a college student friend of her brothers, and overnight Olive becomes the central subject of school's gossips. Olive decides to put her notoriety to good use, yet eventually Olive's life gets out of hand and Olive decides to put an end to it (which appears to be easier said than done) and what better way to do that than via Webcam.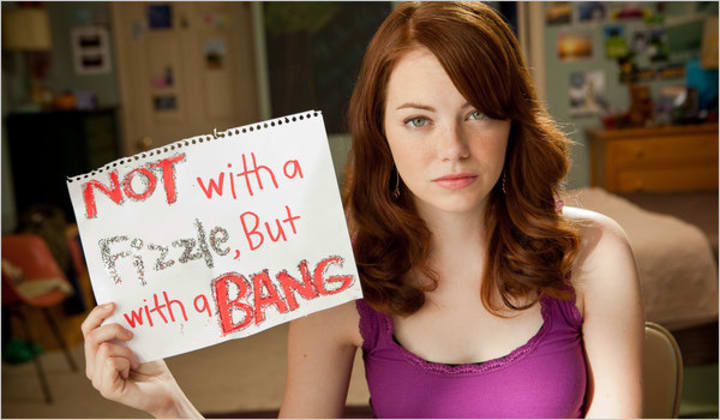 Ferris Bueller's Day Off (1986)
It's hard to think of a more innocent, sweet, warm-hearted and genuine funny movie than this 1986 John Hughes classic. You would think that a story about a teenager, who fools his parents that he is sick so he wouldn't have to go to school, wouldn't have much to offer, but Ferris Bueller is not just any teenager. In one day he takes his best friend and his girlfriend to an incredible adventure, which includes a day's visit to Chicago where they visit many of it's famous sites, participate in a parade in which Ferris get to sing "Twist and Shout" on a float and fake their way into a fancy restaurant for lunch among other things. It can truly be said that Ferris's definition of 'a day off' doesn't come even close to most people's definition of it. But like Ferris Bueller would say: "Life moves pretty fast; if you don't stop and look around once in a while, you could miss it!"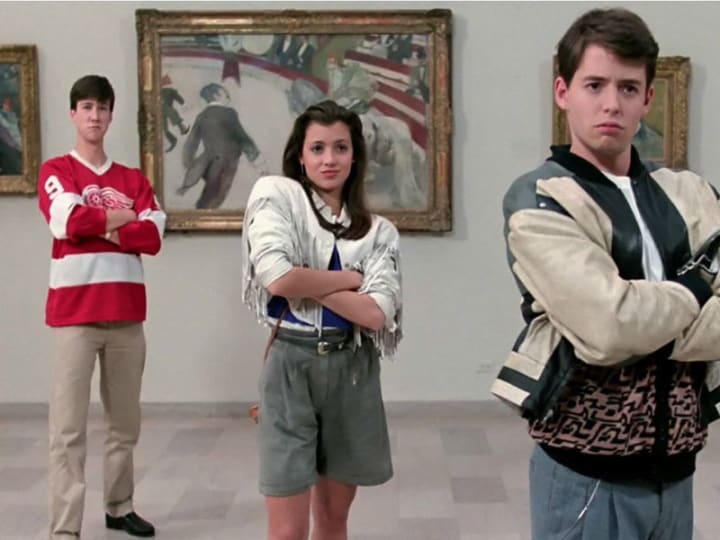 Mamma Mia: Here we go again! (2018)
There is nothing that ABBA's music can't fix! This jukebox musical is a sequel/prequel to the original Mamma Mia (2008) and tells the story of how young Donna Sheridan (Lily James) as she leaves Oxford, prepared to travel the world. The movie takes us on a journey, filled with adventures, romance and heartbreak, accompanied with numerous ABBA's hits, which make this movie really enjoyable to watch.
Cinema Paradiso (1988)
Probably one of my favorite movies of all time, directed by Giuseppe Tornatore, tells a story about a young boy Salvatore (Salvatore Cascio) growing up in Sicily and old Alfredo (Philippe Noiret), a middle-aged projectionist, who often lets Salvatore watch movies from the projection booth at the movie house Cinema Paradiso. The movie itself shows us variety of movies, this is Tornatore's autobiographical addition, telling us about what kind of movies he watched at the theatre in his hometown; we find Hollywood Golden classics, from Charlie Chaplin to John Wayne, and Hollywood melodramas in which men and women look smolderingly at one another, come closer, seem about to kiss, and then...cut, because the local priest censors the films and doesn't allow Alfredo to show the "inappropriate" parts of the movies. Salvatore's story is told in flashback as now grown up Salvatore, a successful film director, returns home after hearing the news that Alfredo has died. And on top of heartfelt performances, Tornatore's amazing screenplay and direction, we also get one of the most memorable soundtracks in movie history, composed by Ennio and Morricone.
Roman Holiday (1953)
Who doesn't love to explore new places? This old classic directed by William Wyler stars, at the time an unknown actress, Audrey Hepburn in her first major film role and her first appearance in an American film, as Princess Ann and Gregory Peck as Joe Bradley. The film tells the story of young princess who rebels against the royal obligations and secretly sneaks out her country's embassy in Rome to explore the city of love. She falls asleep on a bench where she is found by Joe Bradley, a reporter for the "American News Service". He let's her spend a night at his apartment, thinking she was intoxicated and doesn't realise who she really is. Before they have to return back to reality, they spend a day together, encountering amazing adventures that will stay in their memories forever.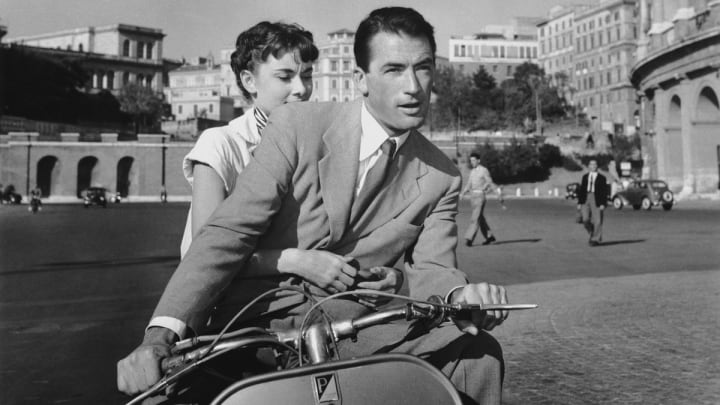 Crazy, Stupid, Love (2011)
Marital Crisis Comedy as the movie was originally titled, Crazy, Stupid, Love is a comedy directed by Glenn Ficarra and John Requa, and stars a star-studded cast with Steve Carell, Julianne Moore, Ryan Gosling, Emma Stone among others. The movie is a modern multi-generational romcom that will make you smile, but also shed a tear once or twice. From the adolescent awkwardness when it comes to love, to a couple calling it quits after 25 years of marriage, this movie takes us on journey full of surprising twists and turns which at times seem to crazy to be true, but at the same time incredible relatable.
The Breakfast Club (1985)
"And these children that you spit on as they try to change their worlds are immune to your consultations. They're quite aware of what they're going through…" - David Bowie.
What happens when you lock the school's tough guy, the loner and neurotic chick, the jock, the prom queen and the class brain into one room? When five high school students need to spend a Saturday in detention for violating different schools rules, they are forced to spend a day together, even though they have absolutely nothing in common - at least they insist that they don't. First, they just try to stay out of each other's' way, expect for John Bender, the tough guy, who takes every opportunity to irritate everybody else, but as the day goes on and the library, where they are locked in, becomes more and more oppressive and the students have to interact with one another, whether they like it or not. They eventually open up to each other; why they are in detention, their parents expectations and pressure they experience, the heart-breaking conditions some of them grew up in. This coming-of-age film, written and directed by John Hughes tries to create teenagers that are relatable, so that everyday kids could relate to them and tries to show the world what they are going through.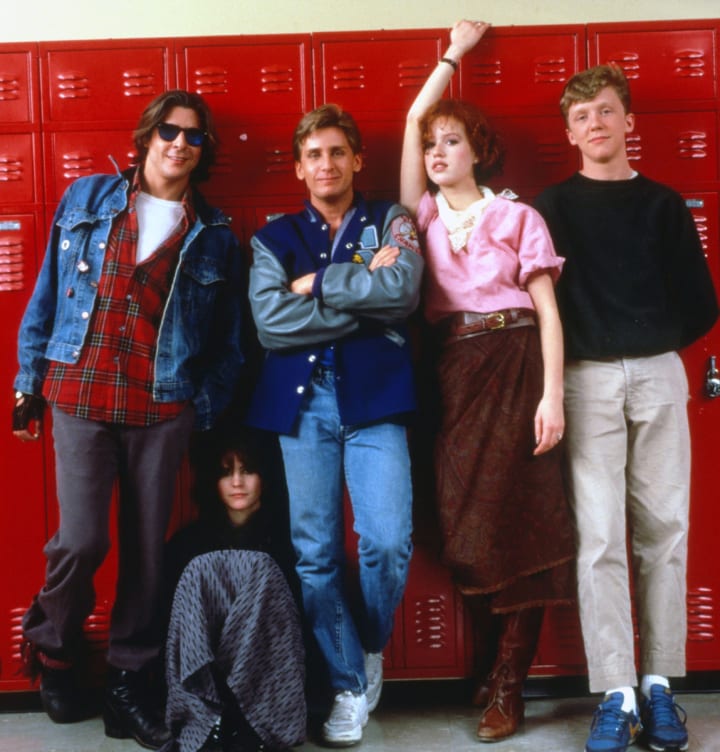 Singing in The Rain (1952)
This golden age classic starring Gene Kelly, Donald O'Connor and Debbie Reynolds doesn't really need much introduction. This musical has stood the test of time and remains one of the freshest, funniest and heart warming movies ever made. The movie is set in the 1920s, when film companies were transitioning from silent pictures to "talkies" and follows Don Lockwood (Gene Kelly) and his lifelong friend Cosmo Brown (Donald O'Connor) as they try to make Don's first talkie, yet the production is full of difficulties and forces Don to look for solutions. With its strong performances, remarkable singing and dancing numbers, many of them are now considered to be iconic, Singin In The Rain is a 'must watch' for everyone who loves movies.
Before Sunrise (1995)
The film was inspired by the directors Richard Linklater real life encounter with a woman he met in a toy shop in Philadelphia in 1989.
June 16, 1994: young American Jesse meets a French student Céline on a train from Budapest, and they start talking. When the train makes a stop in Vienna, Jesse convinces her to get off the train with him and discover Vienna with him, before he has to leave for the States the next morning. With only one night ahead, the two spend their time exploring the city and getting to know each other, but since they are probably never going to see each other again, they reveal a lot about themselves and are not shy to share some of their deeper secrets, fears and desires.
movie
About the author
Leap day baby, a Slovenian girl following her dream to become an actress. Currently living and studying at Acting Coach Scotland in Glasgow.
Reader insights
Be the first to share your insights about this piece.
Add your insights