Power Rangers 30th Anniversary
Celebrating 30 Years of Morphin Action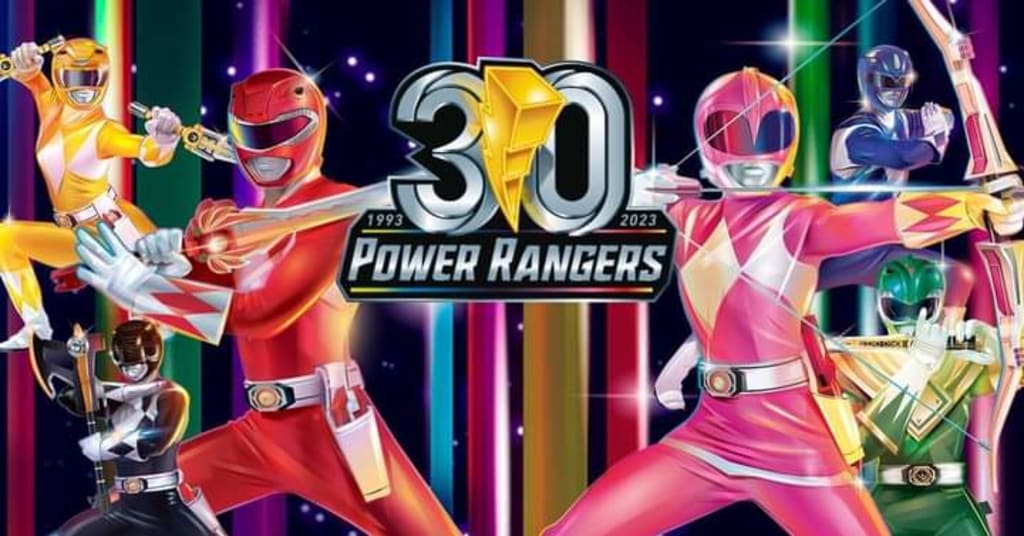 It's Morphin Time! I have a question for you. Where were you on the afternoon of August 28, 1993? I was in Pre-K for a little over a week and a half and also five years old at the time. If you grew up around this time, then your childhood was amazing. As of September 2022, 963 episodes of Power Rangers have been aired over 29 seasons, with the 30th season premiering on Netflix this fall. It'll be called Power Rangers: Cosmic Fury. As a kid, I remember watching Mighty Morphin Power Rangers faithfully and had action figures and a White Ranger watch. I lost interest in Power Rangers for years, but around 2013, I got interested in it again by purchasing action figures, Funko Pops, and other items from Toys R Us and online. Mighty Morphin Power Rangers premiered on the now defunct Fox Kids August 28, 1993 and ran for three seasons. It was one of the longest-running kids' live action series in television history. Despite some criticism early on, fans loved it and three decades later, the fandom is still going strong, especially fans who weren't even born or grew up around that time. It wasn't just for kids. Us adults loved it, too and we would post anything Power Rangers related on social media and attend conventions, hoping to meet our favorite stars. I was fortunate to have met one Power Rangers star, but more on that in a bit.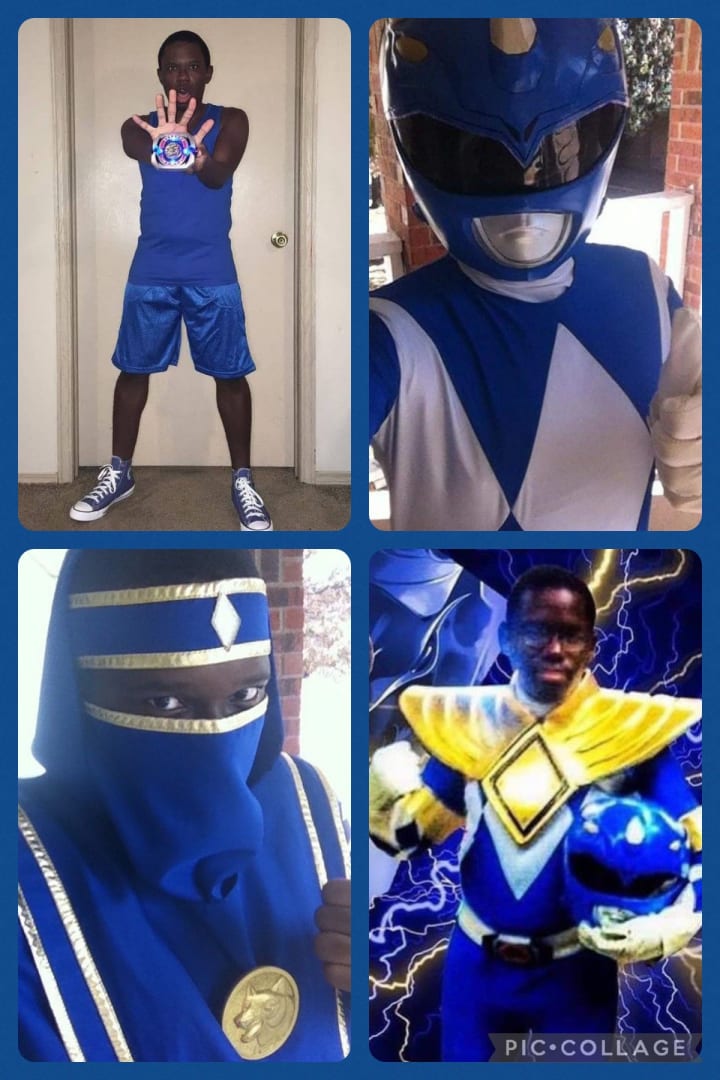 If you were to ask me which character I love the most, I would say Billy, the Blue Ranger. Why, you ask? I was basically the nerdy one in my family: watching cartoons, playing video games, and so on. Despite me being on the autism spectrum since childhood, I was smart and wore glasses. Billy Cranston was a huge nerd, so I related so much to him. I didn't cosplay as Billy until 2016 and didn't suit up as the Blue Ninjetti Ranger and finally the Blue Ranger until 2017.
Fast forward to September 2019: I was attending Arkansas Comic Con in Little Rock. Six weeks before this, I had just won my very first cosplay contest at another convention, which I was very proud of. I told myself that I had to go to Arkansas Comic Con, or else I would regret it. So I started preparing for it and eventually made the trip down there.
Now for the really good part. On the first day of Arkansas Comic Con, the Power Rangers star I met for the first and sadly last time was none other than the Green Ranger himself, Jason David Frank. I have to admit, I wasn't really a fan of his a few years ago. I liked watching him as a kid, but I was hesitant to meet him and had my reservations. However, I decided to let bygones be bygones and do it. I had a photo-op scheduled with him and stood in line with those who were also itching to get a photo with him. When he came from doing a panel, he approached us and mingled with us for a bit. It was almost my turn to have my picture taken with Jason. I was nervous, because I was about to meet someone who I grew up watching as a kid and previously had a huge dislike of. So when it was my turn, I had my photo taken with him. When it was over, I shook Jason's hand and told him that it was nice meeting him. I got a digital and physical copy of our photo. When I told my friends about meeting Jason, they were very proud that I had a change of heart. To me, it was the best moment from the con that I'll remember forever. It ended up becoming the best decision I've ever made. I would post that picture on social media every once in a while, especially on Jason's birthday.
In honor of this Morphinominal anniversary, I want to showcase these eight wonderful cosplayers as their favorite Power Rangers, seen above. Whenever you have a chance, please follow them and tell them how amazing their cosplays are.
Speaking of Jason, I've struggled to write this story, even though it's a very special anniversary for the Power Rangers. I chose to dedicate this story on Vocal in his memory and he'll always be part of this franchise. Even though he's no longer with us, he'll always be loved by millions who looked up to him as a mentor, role model, or both. When Jason passed away in November 2022 at 49, I was saddened by the news, but took the time to post a heartfelt, positive message on Instagram with my photo-op with Jason from Arkansas Comic Con. He may be gone, but not forgotten. His legacy will live on. The Power Rangers franchise will continue to live on and fans of his will ensure that he's never forgotten. September, 4, 2023 would've been Jason's 50th birthday. If you haven't seen Mighty Morphin Power Rangers: Once & Always on Netflix, which premiered back in April, you should see it. However, I should warn you, it might bring you to tears.
In closing, we're Power Rangers fans then, now, and forever. Power Rangers is more than just a TV show. It's a global community and phenomenon and no matter where we are, we're like one big family. May the power protect us and also, may the power protect you.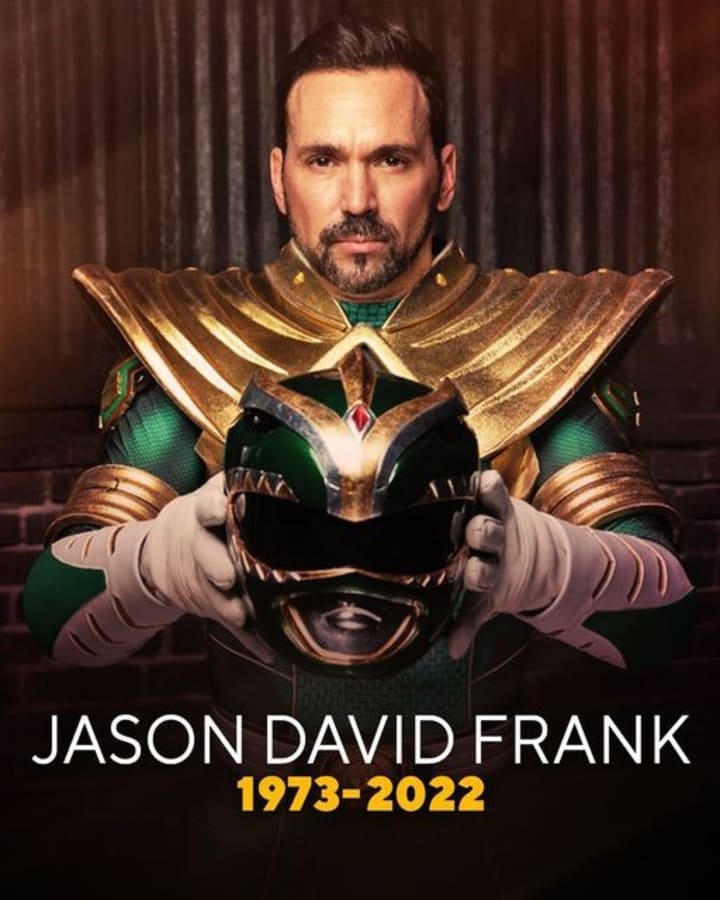 About the Creator
Award-winning cosplayer, cosplay model, influencer, retro gaming fanatic, and nostalgic freak. Need I say more?
Threads: @thecosplayerfromtexas
Instagram: @thecosplayerfromtexas
TikTok: @thecosplayerfromtexas
Reader insights
Be the first to share your insights about this piece.
Add your insights