Plus Size Cosplayers You Need to Know
Plus size cosplayers are embracing nerd culture and making it their own.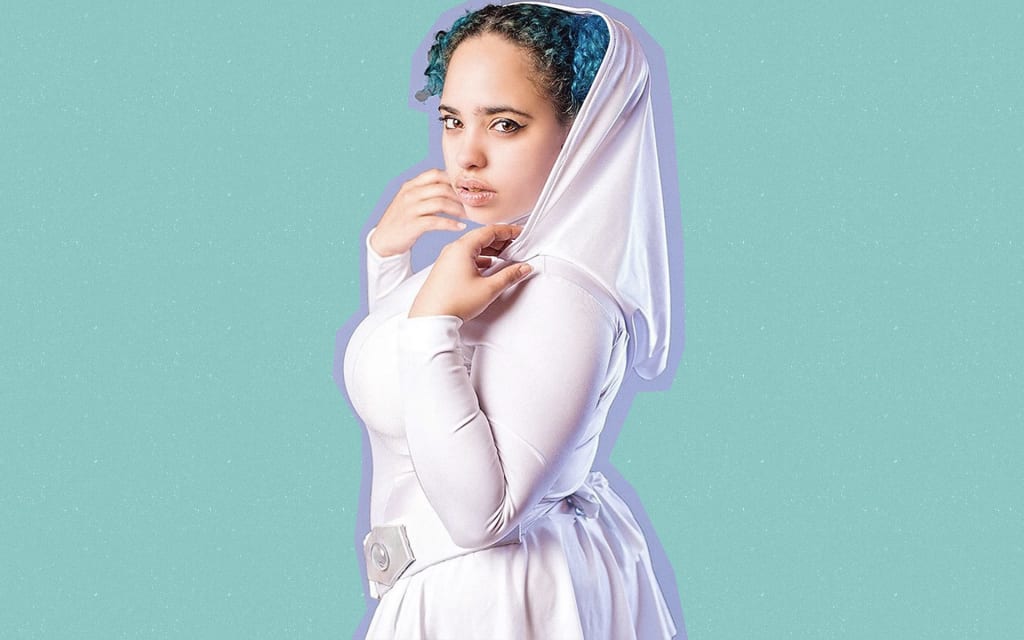 Plus size cosplayers are making waves in the geek world. If you have ever been to a comic convention, you have seen these badass women walking the floors dressed as everything from Poison Ivy to Gandalf. These ladies consistently prove that you do not need to be a size zero to look good and you do not need to be a man to enjoy nerdy things. However, there are some self-proclaimed gatekeepers of geek culture who may not agree, who shame and harass these ladies because they do not fit their idea of a cosplayer. Here are some of the many unapologetic plus size cosplayers who prove the haters wrong day after day.
SamTimeTomorrow
Sam is killing it dressed up as Xena Warrior Princess. If it wasn't enough to look this good, she also sews all of her own costumes. She even makes the props herself too! You can get a look at all the work that goes into making these costumes right on Sam's Instagram page. This crafty gal is definitely an up and comer in the world of plus size cosplayers.
Holly and Amber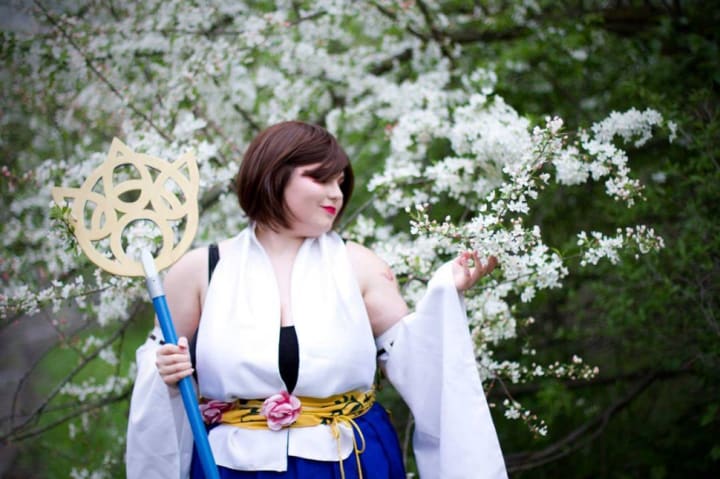 This Michigan-based cosplay duo stays busy all year long. The Clockwork Kingdom Cosplay team works on all sorts of costumes from anime to Disney. By just scrolling through their Instagram page, you can tell that these two clearly work very hard on everything they do. It certainly pays off! Our favorite look of theirs is Blair from Soul Eater.
Metric Mori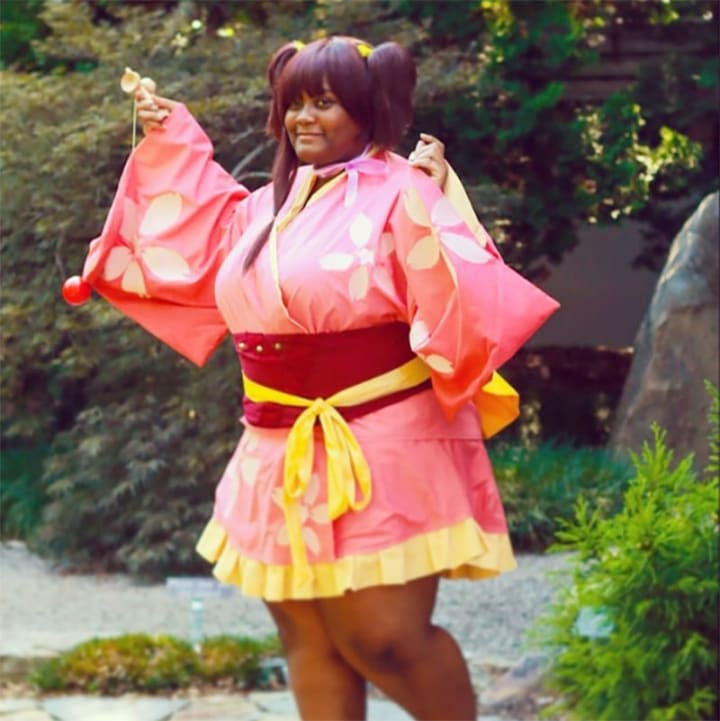 Metric Mori is an anime lover who designs all of her own costumes. She frequents many different conventions and looks great every time. Her most recent work includes an incredible Mumei from Kabaneri of the Iron Fortress. With her bundle of colorful wigs and her brilliant costume ideas, you do not want to miss what Metric Mori has planned next.
Lady Rebelle Cosplay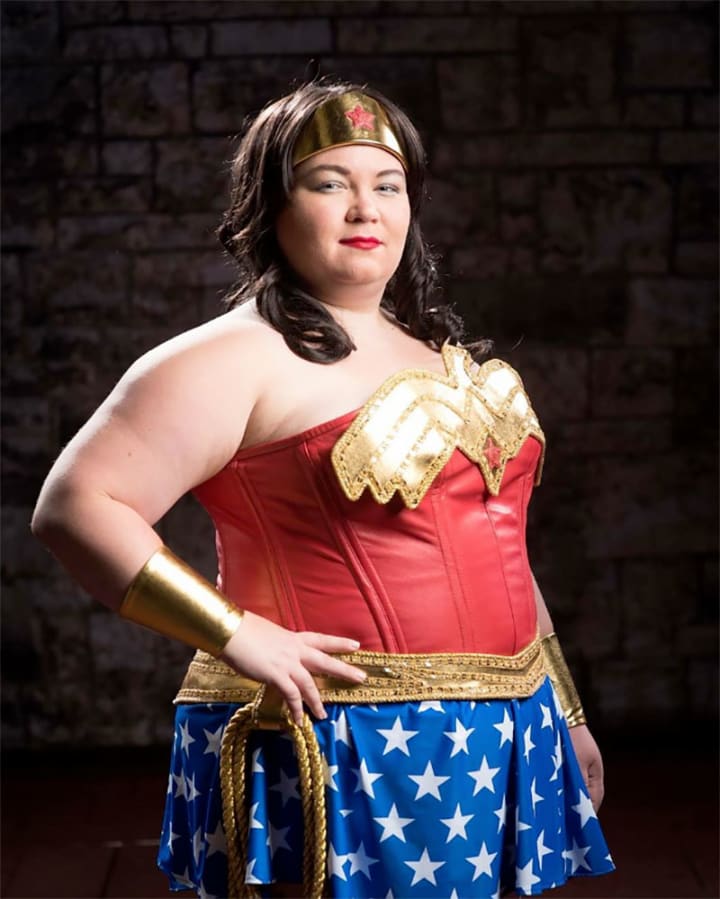 This relatively newcomer to the world of plus size cosplayers, Larissa, is really making the most out of life. She is great plus size cosplayer and a podcaster. We especially love her Doctor Who TARDIS costume. She also makes an amazing Wonder Woman and Poison Ivy. Larissa has a bright future ahead of her in the world of cosplay.
Erica Brookfield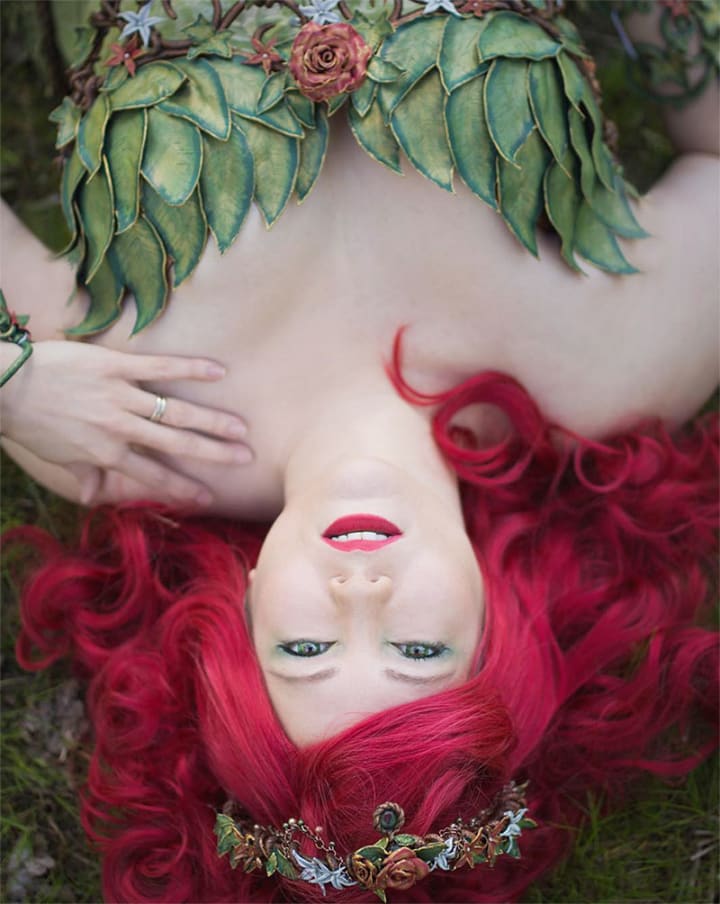 This cool chick looks great in a red wig as both Poison Ivy and Princess Ariel. Her original take on her Ariel costume really stands out, Armoured Warrior Ariel. Nerdiness reigns supreme is Erica Brookfield's life. When she is not working on her cosplay costumes, she spends her time making and selling geeky jewelry and artwork.
Princess Mahogany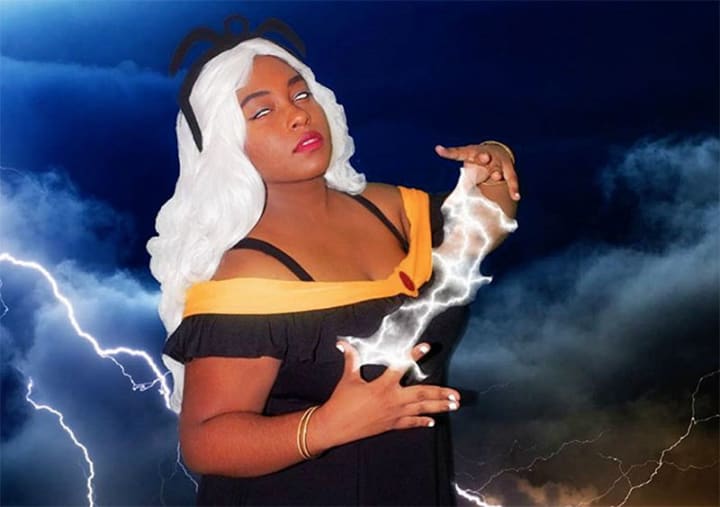 Princess Mahogany looks drop dead gorgeous in everything she wears. We love how creative she is with her cosplay costumes. One of our favorites is Fire Elsa based off of the character from Frozen. All of her costumes are excellent. You can clearly see how much work she put into her Princess Allura from Voltron: Legendary Defender costume. Even her Hermione Granger costume is fantastic. We are looking forward to seeing what she comes up with in this upcoming year!
Mirabella Took Cosplay
Though she may be a new cosplayer, we can tell that there are many great things to come from Mirabella Took. As of right now, most of her costumes are Disney based. She has dressed as Merida from Brave, and Anna and Elsa from Frozen. She also believes in doing good with her cosplay and truly wants to help make the world a better place by doing what she loves.
Fantasy Villainess Cosplaying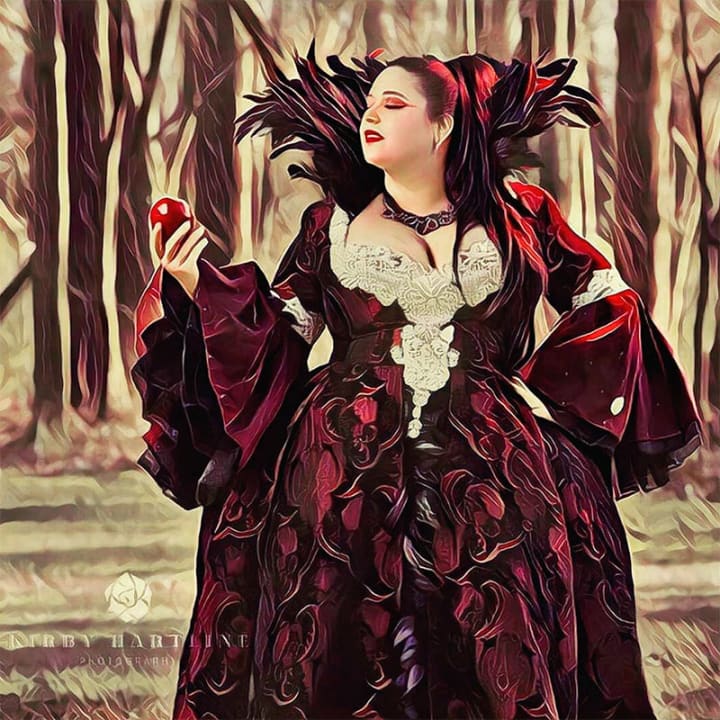 This gorgeous gal looks in everyday clothes as she does in costume. A fan of Disney, she looks stellar dressed as Esmerelda from Hunchback of Notre Dame, Princess Jasmine from Aladdin, and Regina from Once Upon a Time. Her Marvel's Loki is another costume you do not want to miss. Truly one of the best plus size cosplayers!
West Wylde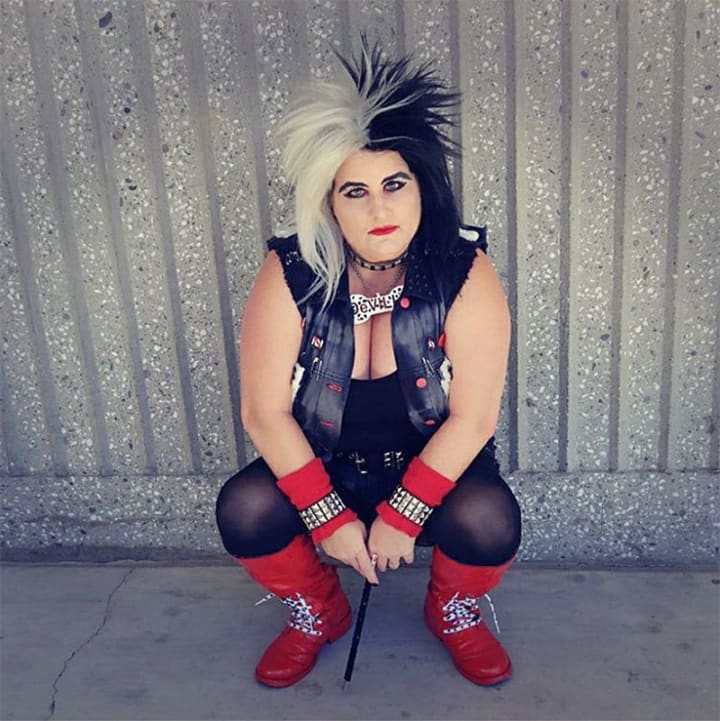 A curvy cosplayer with a lot of attitude, West Wylde is an exceptional plus size woman. She turned fifty in 2016, but she doesn't let her age get in the way of dressing up and having a great time. We really love her creative takes on different characters, like her punk rock Cruella DeVil. West Wylde is also a member of the West Coast Avengers and often dresses as Black Widow for charity events.
Cin' Von Quinzel
This stunning model and plus size cosplayer has some of the coolest costumes out there today. Cin' designs and creates all her own costumes. She skips no detail, which you can see in all of her work, especially her Brainiac costume. Every single costume is beautiful. You would be doing yourself a favor by following Cin' Von Quinzel on Instagram.
Morgan Le Gay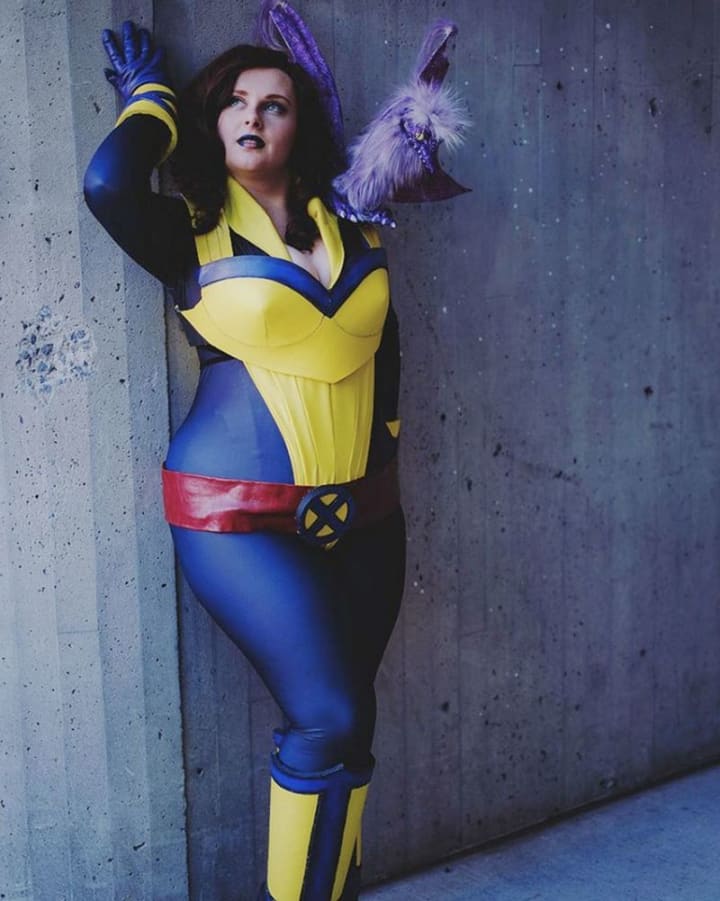 Morgan Le Gay is a self-described plus size geek bombshell, and she is not wrong! She has dressed as every character from Iron Man to Lydia Deetz from Beetlejuice. Sexy, nerdy, and plus sized? Hell yeah! This cosplay model really knows how to showcase her stuff. In her Instagram feed, she often posts behind the scenes pictures showcasing all the hard work that goes into becoming one of the best plus size cosplayers.
About the Creator
Raised on a steady diet of makeup and games. Eager to share my experiences with the world and make a difference, article by article! :)
Reader insights
Be the first to share your insights about this piece.
Add your insights