Outer Banks Season 1 - A Netflix Series Review
'Outer Banks' details friendship, a gripping story, and riveting action.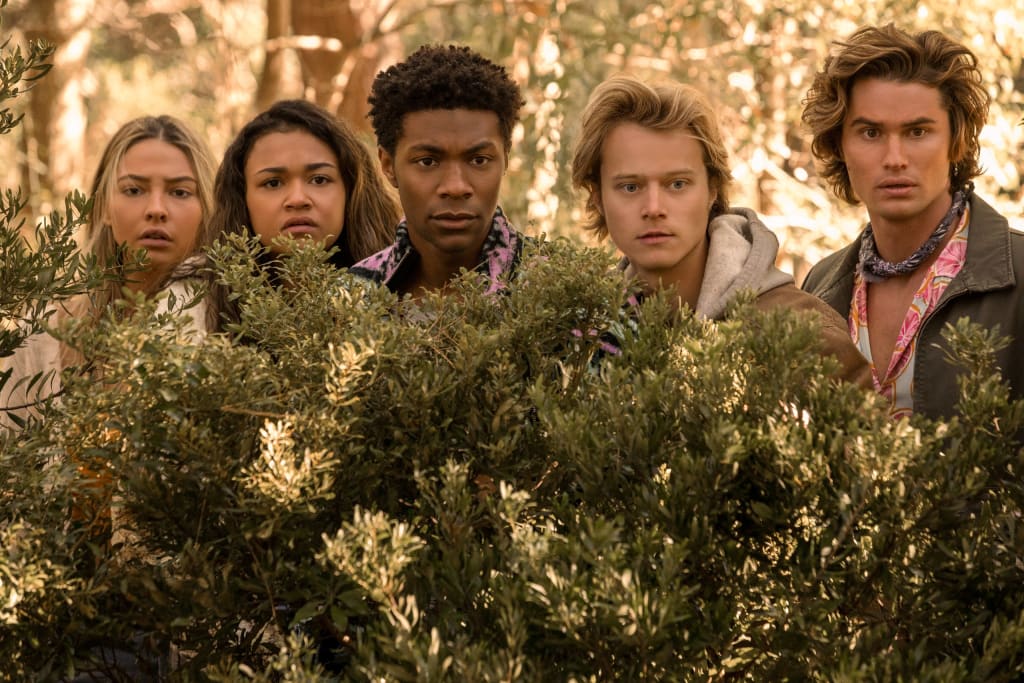 I wonder what adventures we'll have in the Outer Banks today.
Outer Banks aired on Netflix in 2020. A group of teenage outcasts find a treasure map. This map leads them on an exciting and dangerous mission. In the summer they'll never forget, the Pogues learn a lesson about their friendship.
At first, I was going to give up on Outer Banks by the third episode, but thankfully I didn't. Outer Banks details friendship, a gripping story, and riveting action. By the end of season 1, I was on the edge of my seat watching the development unfold.
Chase Stokes, Madison Bailey, J.D., and Rudy Pankow did a terrific job developing the friendship of the Pogues. Due to constant arguments and the way they annoyed each other, I didn't understand why they stayed together. They have more in common than one thinks. My heart melted in one scene from a beautiful moment of friendship.
Because they are constantly on the run (and I mean constantly) their energy was astounding. In every episode, they're running from something. They each did a wonderful job getting into the mindset of their characters. Pankow especially delivered a heartwrenching performance. Never judge a book based on its cover.
Madeline Cline did an amazing job as Sarah. We all have a coming-of-age story. Growing up is not easy. While I felt like the relationship between John B. and Sarah was fast, they did a nice job with the development of their friendship. Trust is the #1 key.
One issue that I had with the casting for Outer Banks was that it was obvious that most of the characters who are teens are played by actors in their 20s! It shows. Despite that, Austin North, Drew Starkey, and Deion Smith were intimidating.
Shoutout goes to Adine Porter for her authentic performance as a powerhouse cop. Other credits go to Charles Esten, Cullen Moss, Caroline Arapoglou, Julia Antonelli, and a whole ensemble.
I would have liked to have seen more between Sarah and her younger sister, Wheezie (Antonelli). Their relationship evolved. I hope we see more of their sibling dynamic unfold in season 2.
If you have never been to the Outer Banks (like me) get ready to be spoiled with breathtaking locations of beaches, the ocean, and all the gorgeous sunsets. The setting is a key element. Filming for the series took place in Charleston, South Carolina. Now I would like to travel to the Outer Banks someday.
The reason why I wanted to stop watching Outer Banks was because of how unrealistic it is. That's what makes it fun. It's not supposed to be a serious show. But when it is, boy does it not hold back from intense fights, chases, and the most suspenseful climax.
Be prepared for brutal action sequences. Special mention goes out to the coordinators who administered realistic fight sequences. I could just feel the pain. Once the action gets going, it doesn't stop for a second keeping your heart pounding.
I am looking forward to watching season 2 of Outer Banks. Series creators Josh Pate, Jonas Pate, and Shannon Burke made a series about coming-of-age, and friendship is its main theme. The friendship between the Pogues is the driving force of the show. I cannot wait to see where the story will go next.
If you're looking for a new series to binge on, you have to watch Outer Banks. Give it a chance. The show got better with each episode which is why I kept watching. It takes some getting used to but it is packed with memorable scenes.
tv
About the author
Writing has been my passion since I was 11 years old. I love creating stories from fiction, poetry, fanfiction. I enjoy writing movie reviews. I would love to become a creative writing teacher and leave the world inspiring minds.