Oscars 2020: The Highlights
The Oscars gave us a lot to talk about for all the right reasons! Here is my selection of favourite moments from the 92nd Academy Awards - I hope you can agree these will go down in history!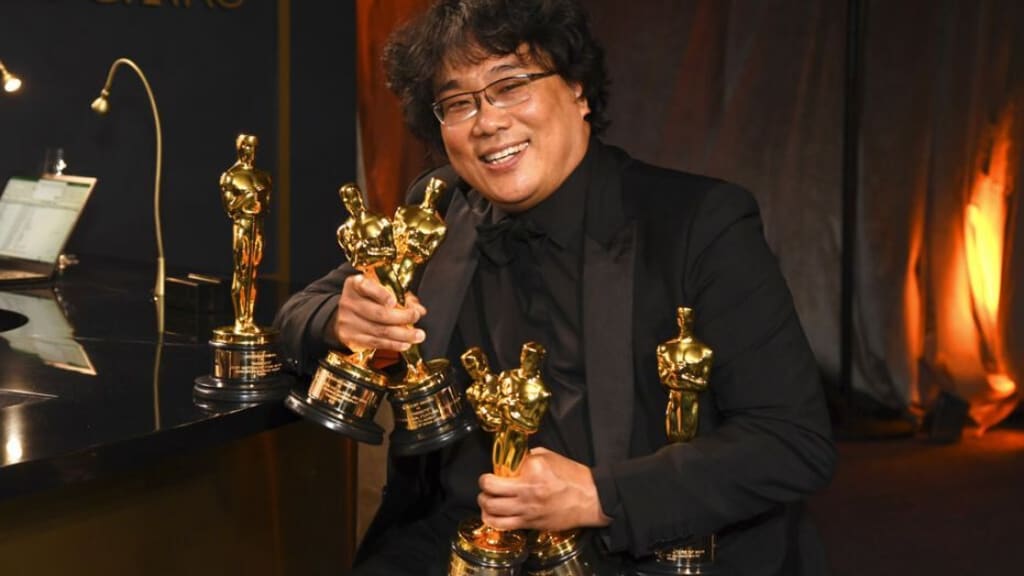 Bong Joon-Ho is delighted with his awards - and he should be!
The opening performance by Janelle Monáe
Can we just talk about how awesome this was? Janelle Monáe started all 'A Wonderful Day in the Neighbourhood' and then exploded into her own song, with her backing dancers wearing outfits from some of the nominated films and 'Us' by Jordan Peele.
Steve Martin & Chris Rock
Both of them are still as funny as ever, and openly confronted the lack of female nominees.
Steve: "I think there's something missing from the list this year"
Chris: "...vaginas?"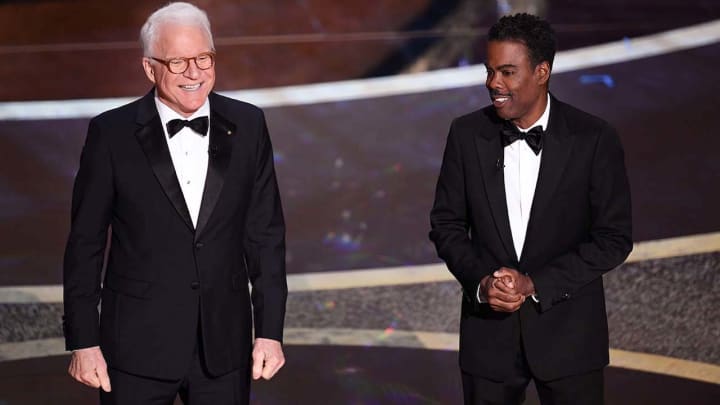 Brad Pitt wins Best Supporting Actor
Well deserved, he was great in 'Once Upon a Time'... he kept his shirt on though, which was disappointing.
Toy Story 4 wins best animated film
This wasn't too surprising, although 'Klaus' and 'Missing Link' were close contenders and could have nabbed it!
'Hair Love' wins best animated short
It was great to see an animated short win that stands for diversity and has been made with love by two producers who are black - however, I still feel like I didn't see enough black nominees at this year's Oscars!
Adele Dazeem, sorry, Idina Menzel sings "Into The Unknown"
It was great that Idina's name was pronounced correctly this time, and her performance was stunning. What made it even more amazing was when female singers from Denmark, Thailand, Germany, Japan, Norway and more took it in turns to sing parts of the song in their own language. It made you realise the beautiful variety of languages we have around the world (and made many of us Little Englanders feel ignorant for not knowing any of them).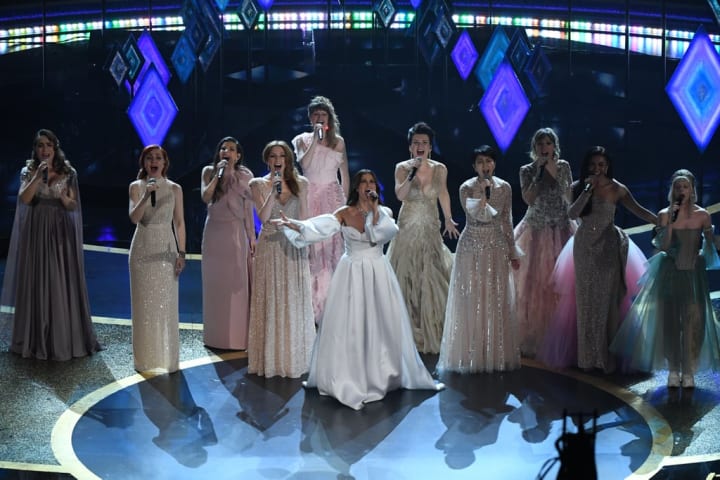 Parasite wins best original screenplay
The first of several wins for the film... but Bong Joon-Ho is not aware yet that his black comedy 'Parasite' is about to make Oscars history.
Taika Waititi wins best adapted screenplay for Jojo Rabbit
After all, it's probably pretty hard to adapt a book into a screenplay about a kid who has Hitler as an imaginary friend - right?
American Factory wins Best Documentary
Director Julia Reichert inspired us all with her words "Working people have it harder and harder these days, and we believe that things will get better when workers of the world unite." Yes!
Laura Dern wins Best Supporting Actress for Marriage Story
In my opinion, this phenomenal woman is outstanding in every role she's ever done and she definitely deserved this. She starts by thanking everyone, particularly focusing on Noah Baumbach and "his magic and art", and this hits me hard as I've loved Noah Baumbach for years, and then she starts talking about him and Greta and the camera pans over and they're crying and I'm crying because two of my favourite directors who are also married are crying and I'M NOT CRYING YOU'RE CRYING.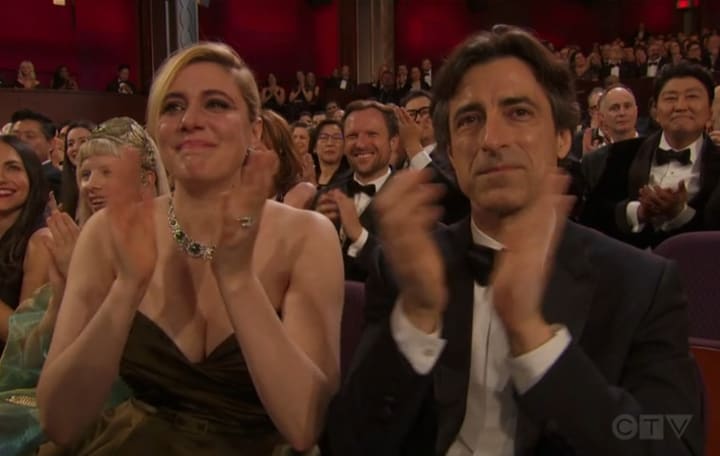 Eminem's surprise "Lose Yourself" rendition
When clips of '8 Mile' appeared backed by an orchestral version of the "Lose Yourself" intro, I think we can all agree we thought it was part of the movie-song reel - but then it 'snapped back to reality' and Em was there on the Academy Awards stage, totally owning it. Apparently Idina Menzel and Martin Scorsese didn't approve of mom's spaghetti though...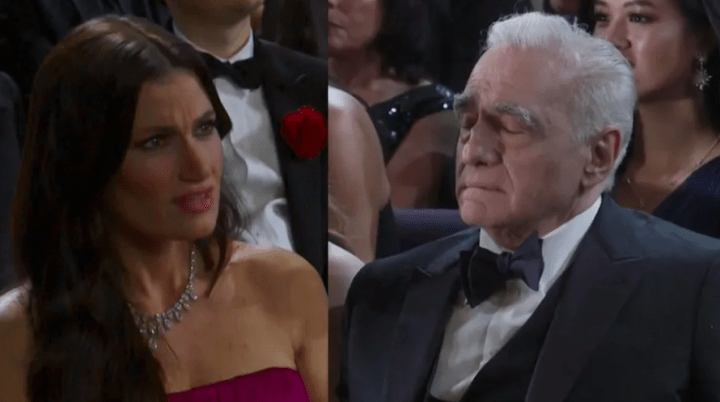 Randy Newman's performance of "I Can't Let You Throw Yourself Away" from Toy Story 4
My boyfriend loathes Randy Newman for some reason, so I sent him a video clip via WhatsApp of him singing with the message "I know you'll love this clip". He hated it.
Parasite wins best International Feature Film
The second Oscar for the film, and Bong Joon-ho is more than happy with what he's achieved so far during the evening - he jokes "I'm so ready for a drink tonight!" Can you blame him?
Cynthia Erivo performs "Stand up" from her film 'Harriet'
I knew Cynthia was an awesome actor (I'm loving her in HBO's 'The Outsider'!), but I didn't know she had such a set of pipes on her too. She is truly inspirational, and this performance will no doubt have sent shivers down every watcher's spine.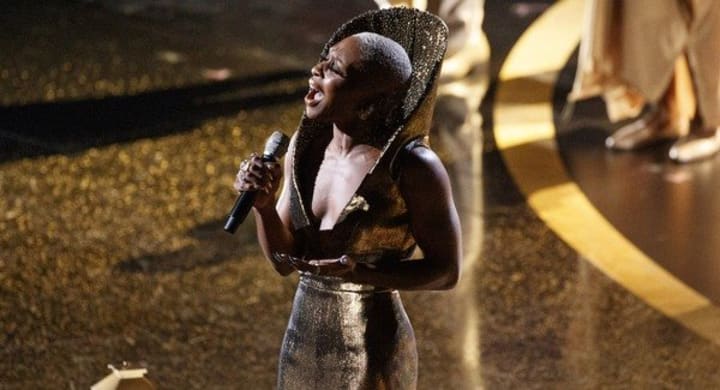 Rebel Wilson and James Corden literally being cats
I don't think I've ever seen a human do a more accurate impression of a cat than when James Corden and Rebel Wilson, dressed as cats, presented the Oscar for Special Effects and suddenly became fixated on the microphone stand, batting it back and forth and hissing for about 30 seconds straight.
It only got funnier when '1917' won the award and the special effects team came on stage to accept the Oscar, all suited up - then there's these two grown-ass people dressed in cat suits just looking completely out of place standing there next to them.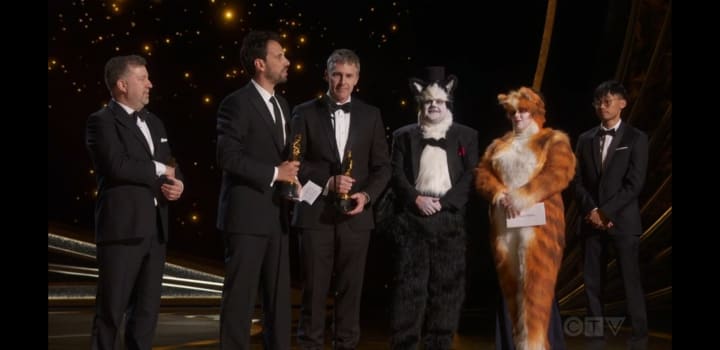 Bong wins best director (and crowd cheers Scorsese)
Yep, he got it, but he doesn't believe it - as he said "I thought I was done after winning International feature film!"
Bong's modesty about his third award was very endearing and just demonstrates what a thoughtful person he is. He also attributes his success to the fellow directors in his category, specifically pointing out Scorsese and his influence on him - this results in everyone in the audience turning and giving Scorsese a standing ovation… I'm not crying, you're crying!
Joaquin Phoenix wins best actor
Everyone knew Joaquin was going to get best actor, and everyone knew his acceptance speech wasn't going to be like the others. When Joaquin is given a platform, he does what other celebrities are afraid to do and confronts the issues we generally like to put to the back of our minds and forget about. His Oscars acceptance speech focused mainly on veganism and how we put cows through incomprehensible cruelty to consume milk that is for baby cows, not us. He is not wrong, and we all know that. I am not saying I'm perfect, as I am guilty of still eating dairy products occasionally - although I have eaten vegan for the past 3 weeks and I'm going to try and keep this up.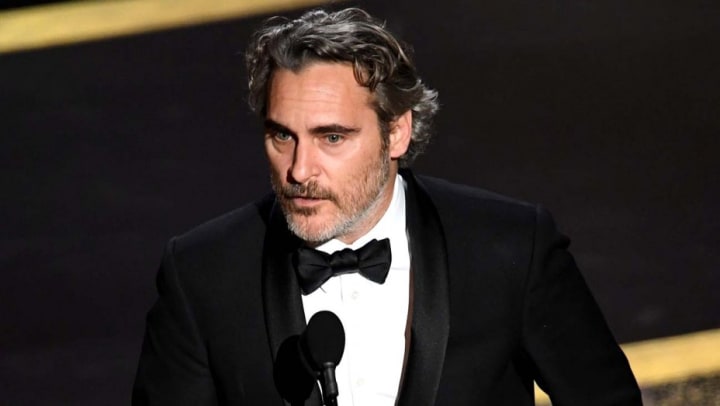 Parasite wins best picture
Although I loved 'Joker' and the other nominees, I was ecstatic when 'Parasite' won, as not only is this awesome encouragement for international filmmakers - it's also an amazing achievement for indie cinema! Seeing the smiles across the crew's faces was amazing and I hope they all got very drunk after the ceremony finished!