'Onward' Review—A Delightfully Emotional Adventure
No spoilers!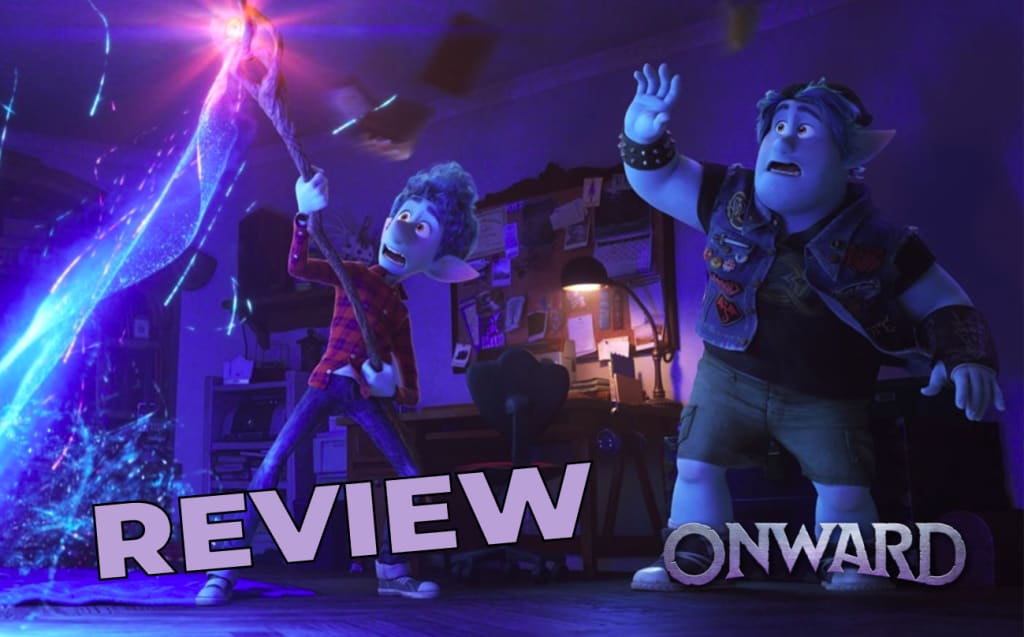 For 25 years, Pixar has been consistently releasing some of the greatest animated movies in history; that is, if you don't count Cars 2, which I am still desperately trying to forget exists.
And this year, from the director of Monsters University comes Pixar's newest film: Onward, an urban fantasy adventure starring Tom Holland and Chris Pratt as two elf brothers who go on a quest to resurrect their dead father for one day in a world where technology has replaced magic.
I've been a fan of Pixar movies for years, and while this movie isn't one of Pixar's strongest efforts, it is a very original adventure with some great voice performances and jaw-dropping animation.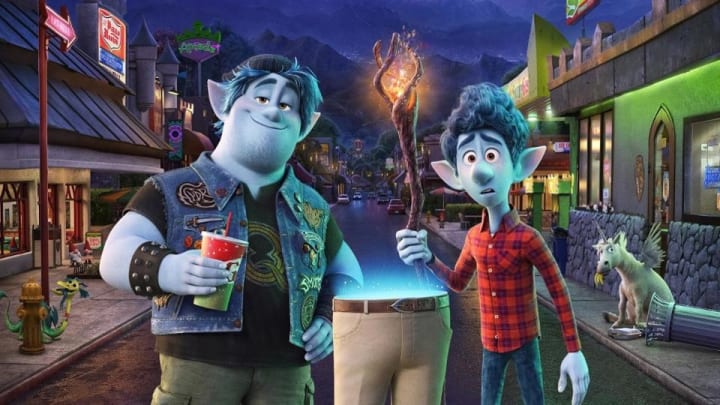 While not every Pixar movie may be as good as others, they all have a very distinct formula: a story of a character's growth as they deal with extraordinary challenges. Their films have become well-known for combining humor, fun, and a whole lot of tears.
Right off the bat, this movie feels very different from other Pixar films, as Onward's fantasy genre allows it to stand out amongst the others. Still, it retains the Pixar formula, giving us a very emotionally driven story told in an effortlessly entertaining way.
This movie is an action-packed adventure of epic proportions, which is sure to entertain both younger and older audiences. What I loved about this story are the lengths these brothers go to to see their father for one last time. Their quest is exciting, thrilling, and fantastical, but it allows the audience to connect with the story of people who want more time with their loved ones.
Pixar has once again managed to combine a lot of fun with a lot of heart, bringing in some great laughs along with a few teardrops during the film's final act.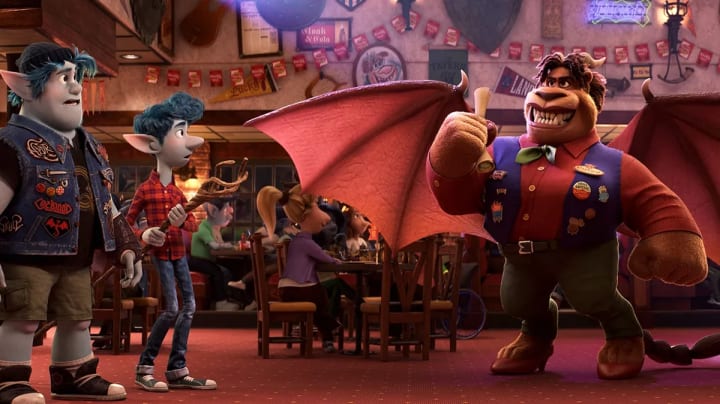 Furthermore, this movie allowed Pixar to showcase their outstanding animation; every single background is photorealistic, and all the surfaces in the film have so much detail in their texture and the way they reflect light.
While the cartoonish characters may occasionally appear strange when juxtaposed against these realistic backgrounds, the magical world is so fascinating that it works better than it did in The Good Dinosaur, which had a similar issue.
The characters in the film are enjoyable to watch as well. Ian and Barley Lightfoot have very different personalities, as Ian is more unconfident and scared, while Barley is more reckless and brave. The pairing of these two characters results in a fun dynamic, as they're very different, but their relationship is quite beautiful.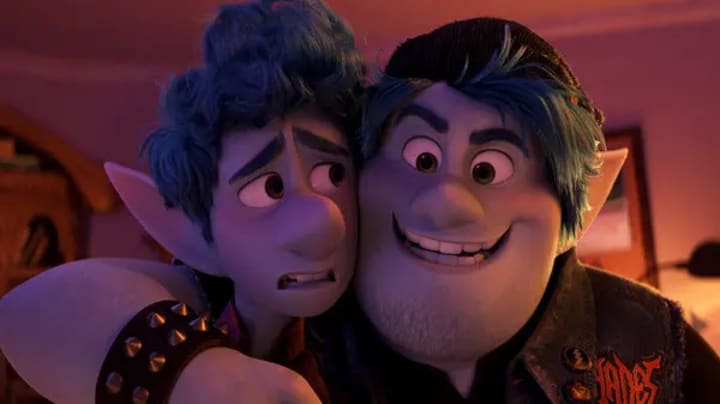 Pratt and Holland do a great job of bringing their characters to life. Pratt, in particular, sounds like he had a blast doing this voice role, as he was very energetic and charismatic in this role, and everyone else in this voice cast was able to bring a tremendous amount of energy and fun to their characters.
However, this is not one of Pixar's better films. Despite how good this film is, Pixar's standard feels a lot higher than what this movie reached, and a large part of that is due to the film's third act, which was my least favorite part of the film.
The last 30 minutes of the movie introduces an antagonist who is only alluded to in the first two acts. The execution of the finale felt ham-fisted and unnecessary, and this film's conclusion makes the same mistake as Ralph Breaks the Internet by throwing in a shallow monster into its ending to give the movie a bit more action.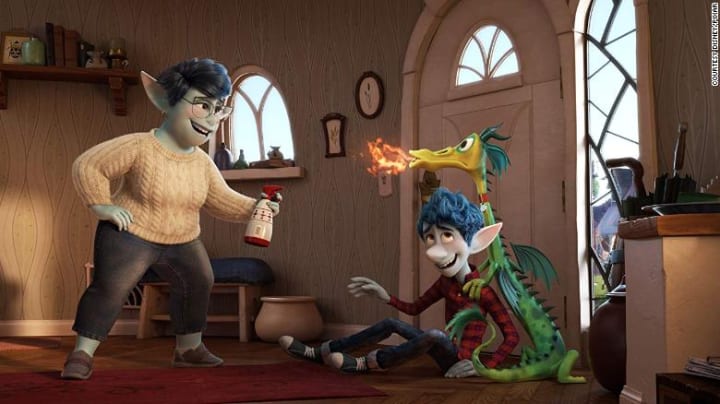 And while the ending of the film does pull at the heartstrings, it can feel a bit unsatisfying given that a character doesn't fully accomplish their goal. Furthermore, the fact that the father appears in the film as a pair of legs prevents the audience from becoming connected to him as a character.
Overall, this movie provides us with another effortlessly original Pixar story. It's jam-packed with some thrilling action scenes, and it not only explores the relationship between father and son, but it also shows the bond that forms between brothers.
This is a beautifully animated tearjerker that gets held back by an imperfect ending and some familiar story beats. While it isn't one of Pixar's best, it is a delightfully emotional adventure with a great sense of fun.
Final Score: Onward—8/10 (B+)
If you want to see a good movie with your kids this weekend, Onward is the way to go. If animated movies aren't your thing, check out The Way Back, which is my favorite film so far this year.
And until next week, upward and onward.
review
About the author
Film critic. Lover of Pixar, Harry Potter, Star Wars, Marvel, DC, Back to the Future, and Lord of the Rings.
For business inquiries: [email protected]