Old Comics That Won't Break Your Wallet
Marvel and More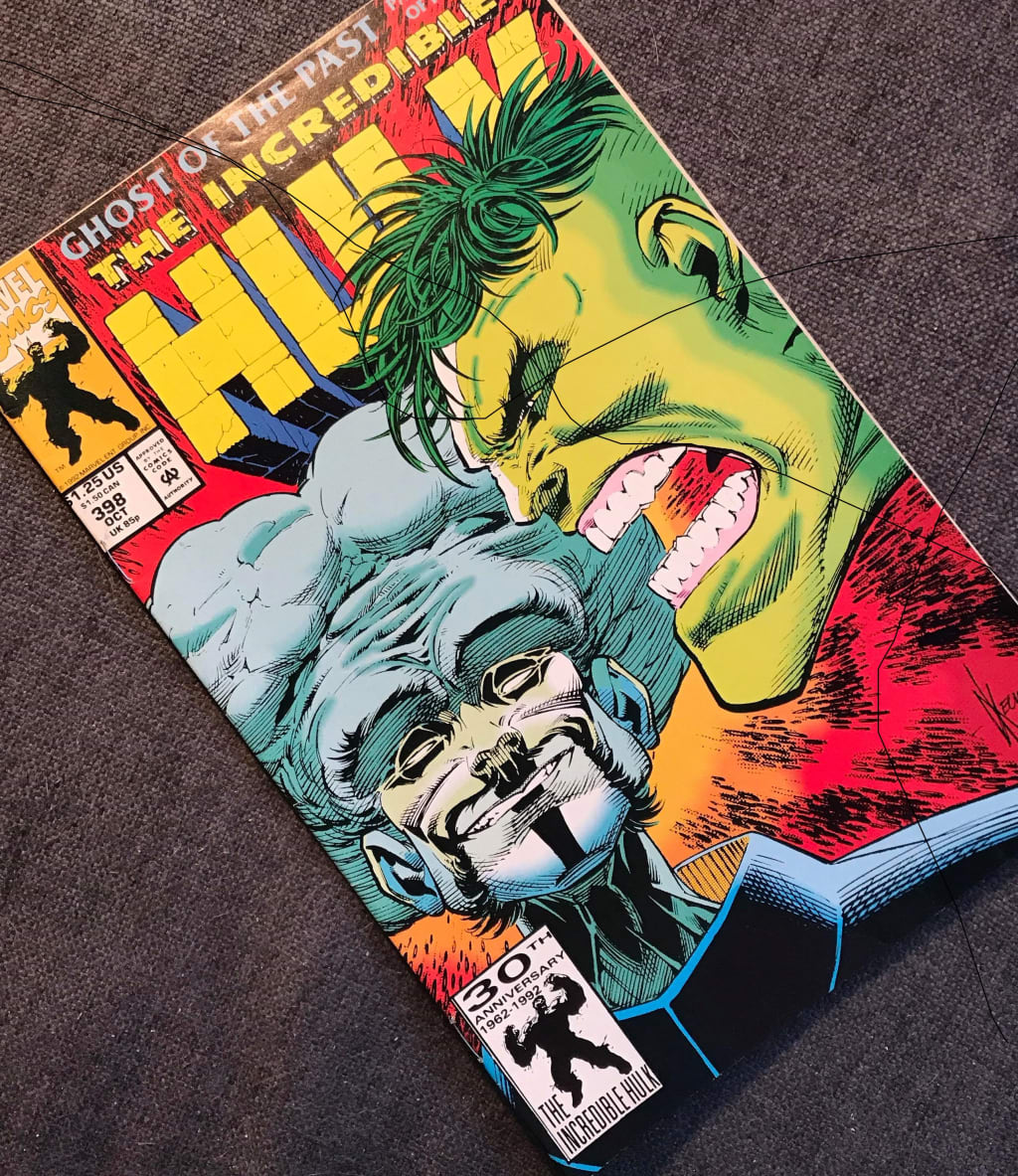 It's a wonder what you can find in the 25 cent bin at your local comic book shop. With only a couple bucks, you can get yourself some real treasures.
'X-O Manowar No. 56'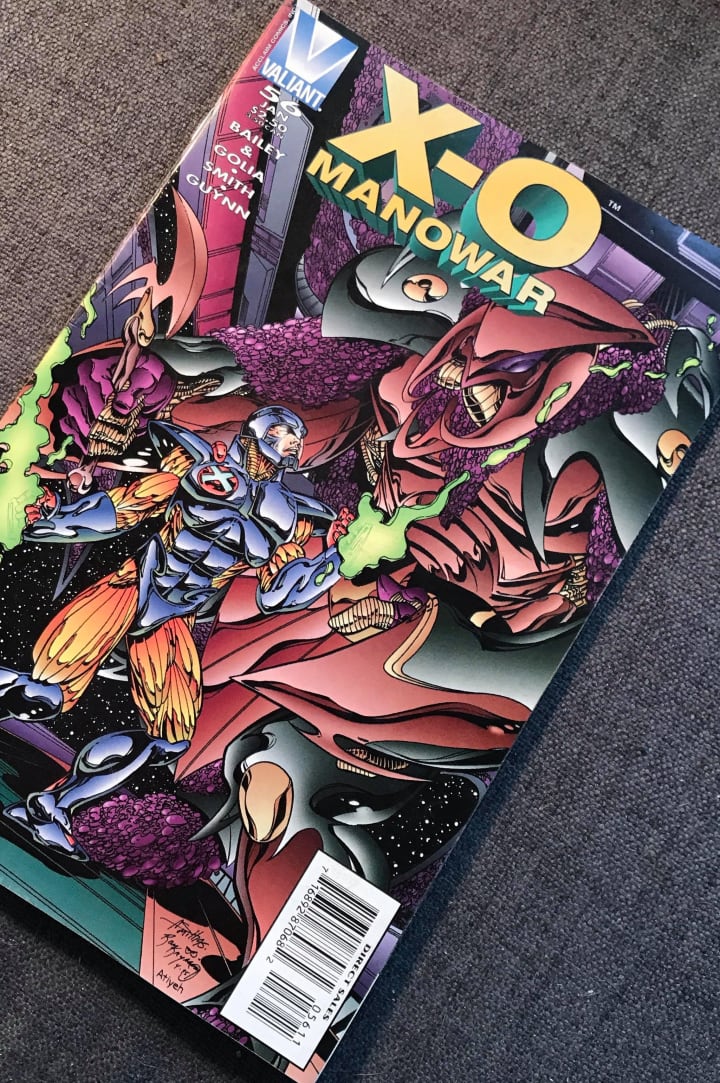 I started watching Ninjak vs. the Valiant Universe because of Jason David Frank. But who was this guy Derek Theler (from Baby Daddy) played?
When I was talked with the owner of my local shop, he made X-O seem like John Carter. I just read the classic books by Edgar Rice Burroughs earlier this year, and enjoyed the ride. Therefore, I was stoked to find this Valiant comic.
Though there wasn't much story to this issue. Basically X-O fought this monster, and bragged about his suit. I suppose this is one of those comics that I have to read a little more to really get into him.
'The Incredible Hulk No. 398' (Ghost of the Past: Part Two of Four)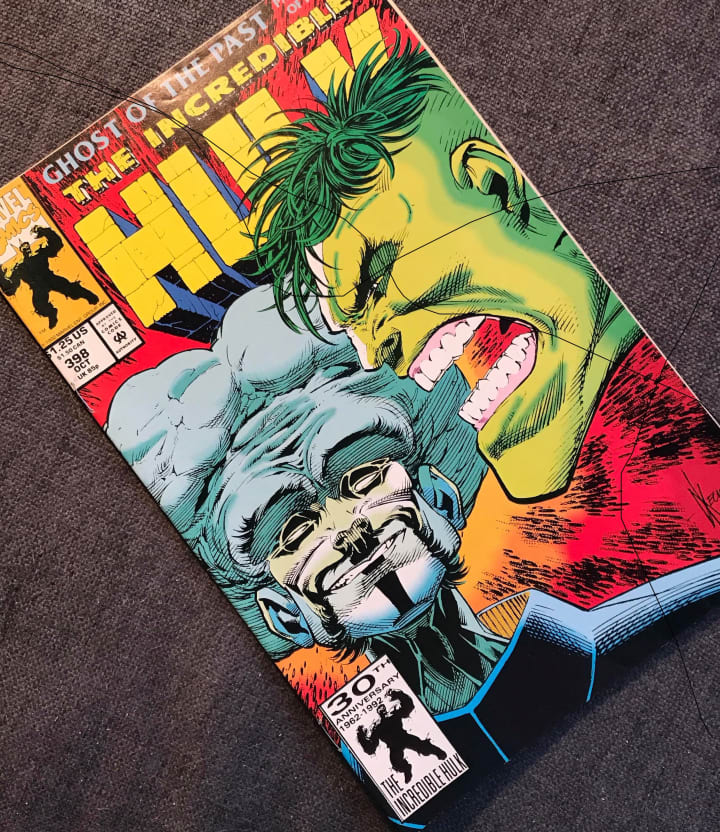 Peter David's run was probably the jade giant's best run. Immortal Hulk is great, but there's nothing like David's sci-fi take. He was the first to spin Spider-Man 2099's web. He also took a turn on Marvel's adaptation of Stephen King's Dark Tower.
Hulk's dealing with the dastardly Leader. He pits him against a plethora of stooges called the U-Foes. Vector blasts him, and bares Hulk down to bones. Without so much of an "ouch," Hulk regenerated back to normal, giving me Immortal vibes.
Meanwhile, Rick Jones is held captive by his worst threat. From a basement, Rick hollers that he's been "hog-tied and Skrulls and Kree!" So this is "small potatoes." But really, what's worse than his own mother? Betty and his girlfriend, Margo go looking for him. Things get a little crazy when Mrs. Jones slits Betty's throat.
'Ravage 2099 No. 1 and 2'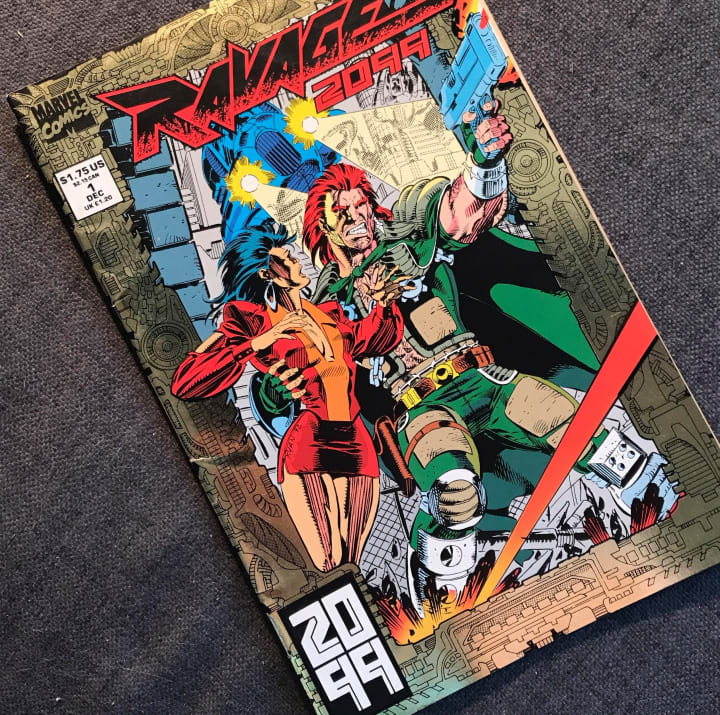 Stan Lee's hey-day was in the 60s. Since creating the Marvel Universe, he passed it down to other scribes who helped shaped Marvel to what it is today. But in the 90s, the Godfather of Comics returned to write for the 2099 series. I loved Peter David's future Spidey. Doom and Hulk's counterparts were great too. But I never got my mitts on Ravage, until now. What better way to remember the man who shaped my childhood, than diving into something new?
Paul-Phillip Ravage works for Alchemax. If I remember right, Miguel O'Hara (future Spidey) also worked for Alchemax. He's confronted by a kid named Dack, who claims Alchemax killed his father. Paul-Phillip tries to show Dack how great his company is. But when he's setup by a "mutroid," Alchemax is quick to write their model employee off. And when I say "off," I mean, put a hit out on him. Paul-Phillip transforms himself into Ravage, an anti-hero with junkyard garb, complete with a Chevy hubcap and a garbage truck.
At the end of this premiere, we find out who was behind the setup. The next issue picks up from there. Dethstryk is the leader of the underground society of mutroids. Like Magneto, he believes his kind is superior to humans. And he sees Ravage as another obstacle in his way of domination.
'Bruce Wayne: Agent of SHIELD No. 1'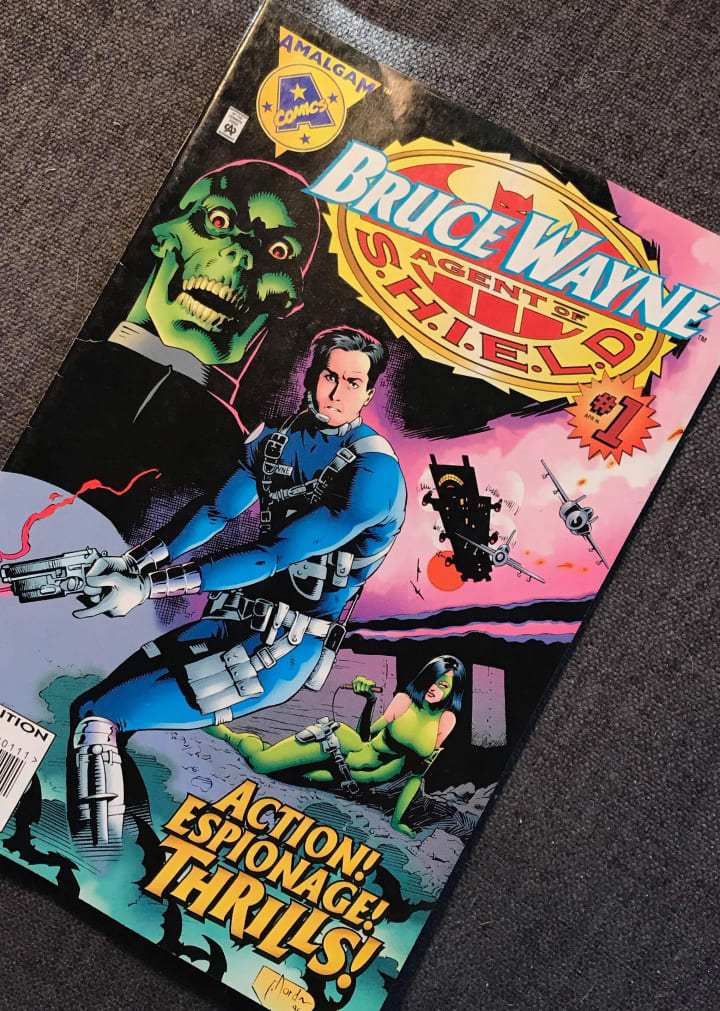 Evidently, in the 90s, DC and Marvel joined forces. Hence, Amalgam Comics.
Hydra is led by Green Skull, Madame Hydra, and Baron Zero. Hydra soldiers wear suits of red instead of green; probably swapping colors with their leader. Madame Hydra is Selina Luthor, after Catwoman and Lex. And Baron Zero looks to be a mashup of Baron Von Strucker and Mister Freeze.
This Bruce Wayne leads a group similar to his DC team. There's a girl who looks like Batgirl. They call her Barbara. But she's Huntress. Dick Grayson is MoonWing. Nick Fury still calls the shots for SHIELD. And in a wheelchair of his own tech is Tony Stark.
I was tickled and entertained. But I was disappointed to find out that this was the one and only issue of Bruce Wayne: Agent of SHIELD.
comics
About the author
Author of Hostage 100 and Full Steam Ahead. Co-host of the Fatty/Slim Podcast
Instagram @throughthelyonsden
Facebook @throughthelyonsden
Twitter @AllenDLyons
Reader insights
Be the first to share your insights about this piece.
Add your insights