'No Way Home' Writers Discuss Their Future With The Franchise
Will We See More Spider-Man?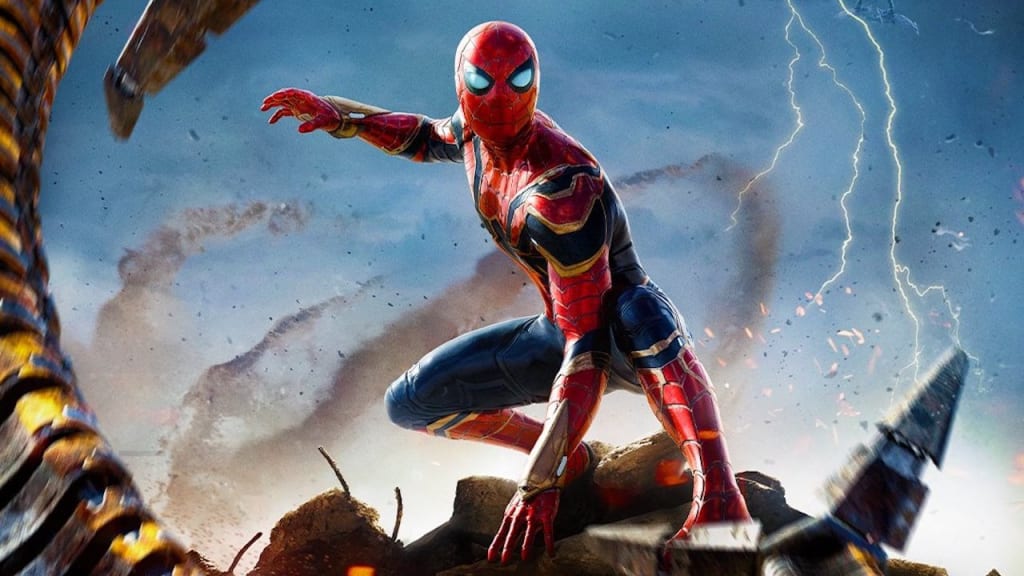 **SPOILERS FOR SPIDER-MAN: NO WAY HOME**
With the massive success of Spider-Man: No Way Home, questions have come up about the future of Spider-Man in the Marvel Cinematic Universe (MCU). Sony, who technically still owns the rights to Spider-Man, loaned the character to Disney/Marvel so that they could include Peter Parker in their movies. Since Marvel's Spider-Man trilogy ended with Spider-Man: No Way Home, it was unclear whether Sony would allow Spider-Man to continue to be part of the Disney/Marvel Cinematic Universe. While No Way Home ended in a way that would suggest sequels (like many Marvel films do), the guarantee was not quite there.
Sony has recently starting releasing some information suggesting that this won't be the last we see of Spider-Man in the MCU. Fan speculations about where Spider-Man's character could head, including one rather prominent theory that Spider-Man is poised to become the next leader of the Avengers, have shaken the internet. Fans want answers as to whether or not we will see more of this beloved character. Before No Way Home was released, actor Tom Holland was very vague as to whether or not he would be playing Spider-Man again. However, the franchise producer Amy Pascal said in an interview with Fandango that:
"This is not the last movie that we are going to make with Marvel — [this is not] the last Spider-Man movie. We are getting ready to make the next Spider-Man movie with Tom Holland and Marvel. We're thinking of this as three films, and now we're going to go onto the next three. This is not the last of our MCU movies."
Fans now have at least one answer to their questions about the future of Spider-Man. However, the next big questions are who else will still be involved and what exactly is the future for the MCU's Spider-Man?
RELATED: Theory: Spider-Man Will Be The Next Leader Of The Avengers
Spider-Man: No Way Home was the movie that everyone needed. Far From Home ended on such a cliffhanger, and fans had been dying to know the rest of the story. The writers and producers did one better. They answer the question of what happens next, and add in some stellar surprises by bringing back villains like Alfred Molina's Doc Ock and Willem Dafoe's Green Goblin among others. Andrew Garfield and Tobey Maguire also reprised their Spider-Man characters. This likely contributed to the movie's financial success, becoming the first film since the COVID-19 pandemic to surpass $1 billion worldwide. The question still remains on the future of this very popular superhero.
With the success of the movie and Marvel's track record of being far ahead in movie planning before anyone notices anything, it would stand to reason that the rumors of work on the next Spider-Man movie are true. However, No Way Home writers have said they know nothing of any planning happening yet.
In an interview with FandomWire, No Way Home writers Chris McKenna and Erik Sommers discussed the continuation of the Spider-Man story past No Way Home. Sommers said that they "truly don't know," and that "[they] are not aware of any future projects in the works."
"This is one where we don't have to say that we're not allowed to say because we truly don't know. To my knowledge, I'm not aware of any future projects in the works. That doesn't mean they don't exist, but that's nothing that you know anyone has talked to Chris and I about. I certainly hope so. I love Tom as Spider-Man. I hope there's more, and I would love nothing more than to be involved. But at this point, we don't know."
When asked whether he would want to return for the next Spider-Man project, Sommer's answer was a quick "Yes."
Although Spider-Man: No Way Home's cliffhanger ending was not as bad as Far From Home, it alluded that there is more to the story, and specifically more to Tom Holland's Spider-Man. Despite Tom Holland's ominous words about not returning, Amy Pascal's comments about the continuation of the story with our current Spider-Man actor seems to be accurate. It would also stand to reason that since Erik Sommers and Chris McKenna wrote all three of the MCU Spider-Man movies, they would be asked to work on the next one. That is, of course, if they weren't asked to do so already, and are just using the same trick that Andrew Garfield used to throw fans off the scent of his return as Spider-Man. It seems inevitable that Sommers and McKenna would come back for the next film.
The cliffhanger at the end of Spider-Man: No Way Home, and the hints in the end credit scene of a potential story line for a next Spider-Man movie are just too strong. All of these suggest that there will be more to come. Hopefully, we will find out sooner rather than later, and that Marvel does bring back the writers who have given fans three absolutely brilliant Spider-Man movies.
READ NEXT: Tom Holland States He Would Love His Spider-Man To Go Up Against These Classic Villains In Future Projects
Written By Elizabeth Dresdow
Source(s): The Direct, Entertainment Weekly
Syndicated From Culture Slate
Reader insights
Be the first to share your insights about this piece.
Add your insights