'No Time to Die' Review — A Thrilling Farewell
No spoilers!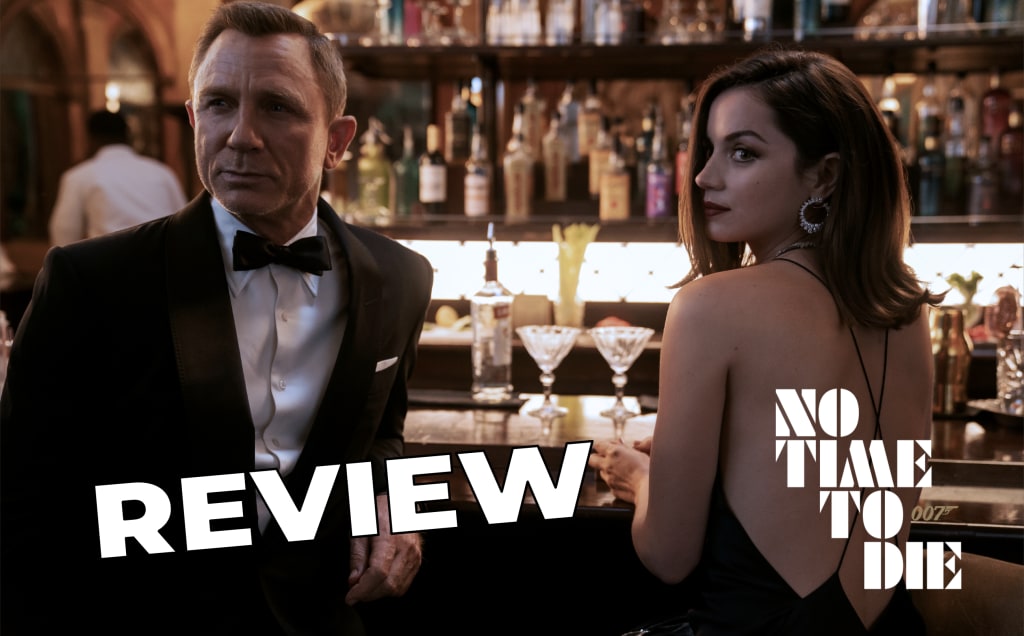 Nearly two years after its initial planned release date and a surplus of "well, I guess there's PLENTY of time to die!" jokes later, we have No Time to Die, an action spy film directed by Cary Joji Fukunaga. This film serves as the 25th installment in Eon's long-running James Bond franchise.
Daniel Craig's fifth and final outing as the eponymous spy was a long time coming. Unfortunately, this was the first movie to get delayed at the beginning of the pandemic, but we are finally getting to see the film. So was it worth the wait? One hundred and ten percent.
The Bond franchise is one of the longest-running movie franchises in history. The series has gone for lighthearted campiness with Roger Moore and Pierce Brosnan's portrayals and a more mature and classy tone with Sean Connery and Timothy Dalton.
Once the series peaked in stupidity with Die Another Day, we got Daniel Craig in the role for a darker, grittier series of Bond films which have been some of my favorites. And No Time to Die brings the Craig era of Bond to a powerful conclusion with one of the best installments yet.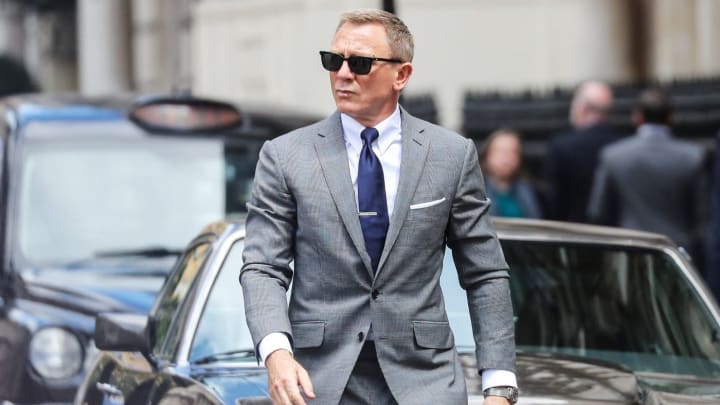 This movie gives us some of the best sequences this series has to offer. Like the best Bond movies have done, this film takes the DNA of the series and takes it to entirely new levels while paying homage to what we know and love. Our classic gun barrel opening sequence kicks off the film, and we are thrown straight into a flashback surrounding our villain, Lyutsifer Safin (Rami Malek), a terrorist with scars covering his face.
While longtime fans of the Bond series may be accustomed to getting introduced to Bond with a large opening action setpiece, our first scene with Bond has him with his lover, Madeleine Swann (Léa Seydoux), spending time together.
Our opening sets up a more grounded, emotional Bond film while also updating the protagonist for the times. Gone is Bond's cavalier attitude about women where he has a new love interest in every movie. Instead, his love for Madeleine is the heart and soul of the film, and the regret Bond has over a choice he made allows for truly heartfelt scenes.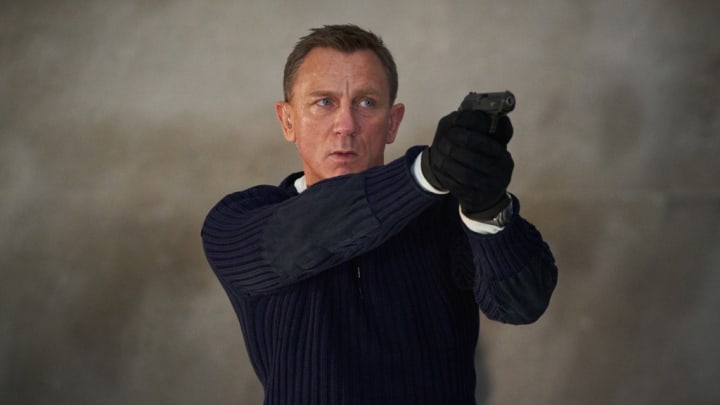 But that's not to say the film doesn't begin with an action setpiece. Bond is thrown into action when SPECTRE blows up Bond's location, and we have some perfect sound design as we're thrown into the hero's head while he tries to get out of the situation.
We also have our first fight scene in this film. Good fights are essential for Bond films, and as this is Fukunaga's first action blockbuster, the action could have been shaky or cut to pieces like in Quantum of Solace. But the fight, filmed in one handheld long take, quickly puts an end to any doubts.
It's an action sequence that gets better and better as it continues but is also bookended by an emotional moment. Historically, Bond has always been a cold, womanizing secret agent, and it hasn't always been easy to sympathize with him. But this movie gets us to care about the character in ways we never have, and the places he goes are surprising.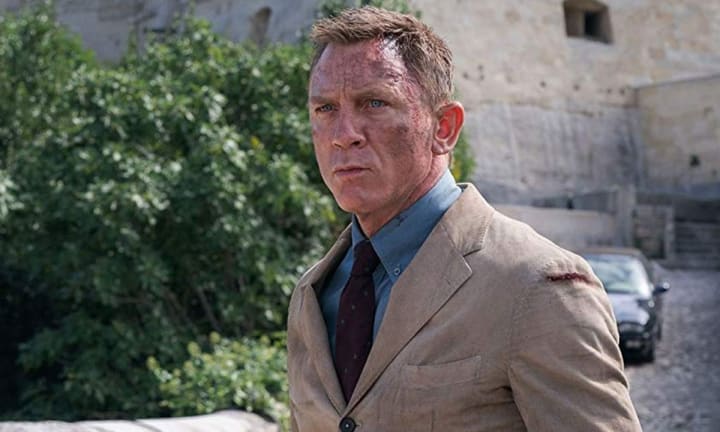 Craig has always been massively talented, especially with the role of Bond. He gives a layered, fascinating performance in this film, and he's terrific as this character. Seydoux matches him at every turn, and these two are very compelling to watch.
Perhaps the only issue with the film is that there are so many characters that not everyone gets enough screen time. Safin is the primary antagonist, but he is barely in the movie until the final act. His motivation is established, but he falls short of Javier Bardem's Raoul Silva and Mads Mikkelsen's Le Chiffre.
The film also introduces Lashana Lynch as Nomi, a new agent who takes on the 007 mantle after Bond's retirement. She plays a vital role in the action, but she is not a very interesting character. The movie also features Ana de Armas as Paloma, a CIA agent who assists Bond during one of the film's action setpieces.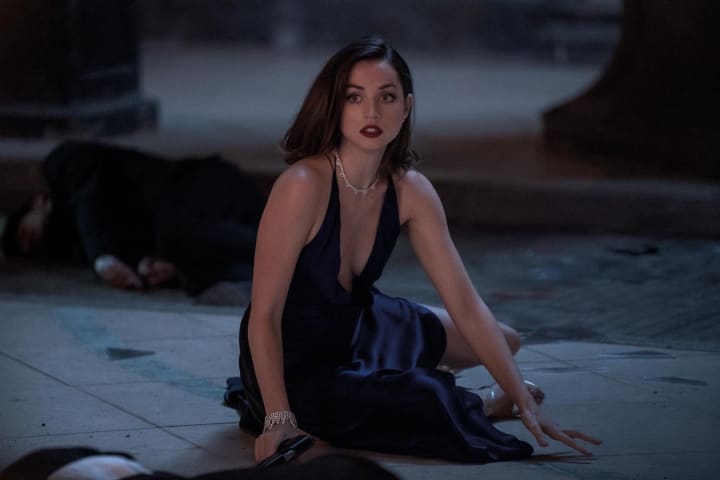 Paloma was instantly a more charming, likable heroine than Nomi, but she is only in the film for one sequence, and her character is entirely gone for the rest of the movie. The film might have been better if it were Bond and Paloma teamed up instead, as these two stars have previously shared the spotlight in Knives Out, and they have excellent chemistry.
But the movie is ultimately an absolute success. No Time to Die goes above and beyond what we've seen from the series, and it's a must-see for fans of the franchise. Whether the movie gives us thrilling action or fantastic character moments, this is quintessential James Bond, complete with the gadgets, the Aston Martin, and the unbridled class.
This is a thrilling farewell to a spectacular era of Bond. It's a remarkable spy thriller, and it's one of the best action movies of the year. While many may still prefer Casino Royale or Skyfall over this film, the movie is an outstanding conclusion to Craig's stint as Bond, and by the end of the film, you may even shed a tear or two.
Grade: ★★★★✬ [9/10, A-]
Jonathan's Tips: This is a must-see for Bond fans. If you're not a Bond fan, watch all the Daniel Craig films starting with Casino Royale if you want to fully understand this film.
No Time to Die is in US theaters October 8.
About the Creator
Film critic. Lover of Pixar, Harry Potter, Star Wars, Marvel, DC, Back to the Future, and Lord of the Rings.
For business inquiries: [email protected]
Reader insights
Be the first to share your insights about this piece.
Add your insights