Netflix: "Country Comfort"
When "Brady Bunch" Meets "Adventures in Babysitting"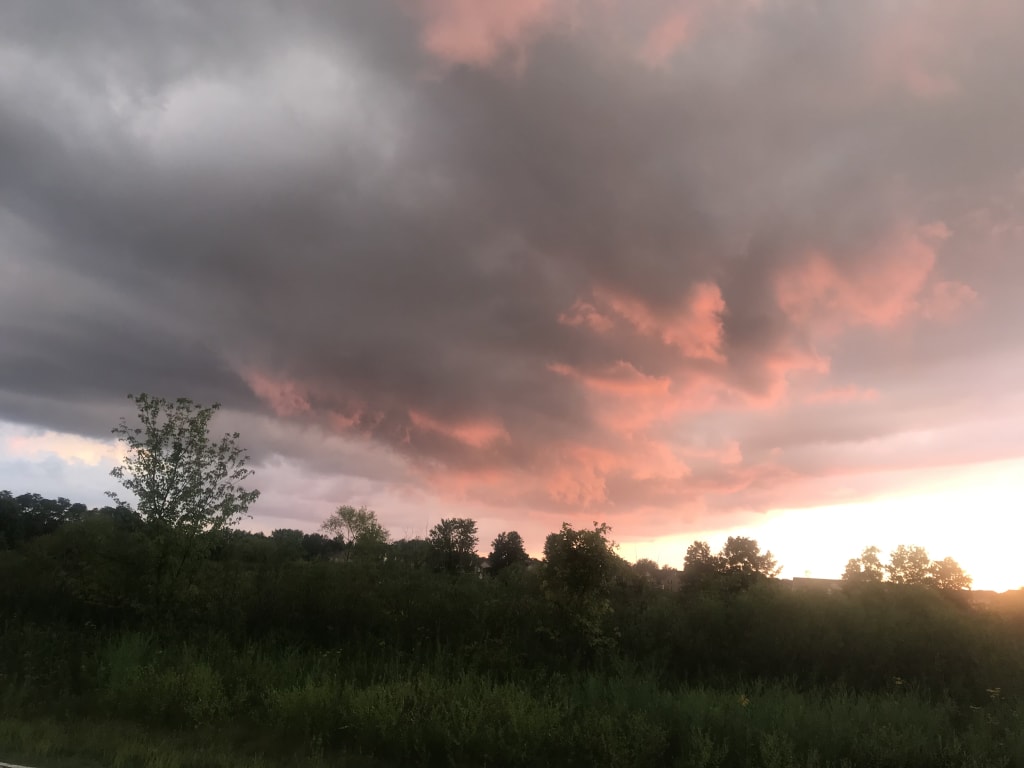 "Clouds" Photo credit: Julie Achterman
What if the Vietnam Era "Brady Bunch" show had a kid with the iconic 80's cult movie "Adventures in Babysitting"? What would be the kid? Folks, let's introduce "Country Comfort", the newest comedy, family, musical series in Netflix. It just premiered March 19, 2021.
"Country Comfort" stars Eddie Cibrian (father, widower, Beau), Katharine McPhree (Country music singer/unexpected nanny, Bailey), Ricardo Hurtado (oldest son, Tucker), Shiloh Verrico (oldest daughter, Cassidy), Jamie Martin Mann (second oldest son, Brody), Griffin McIntyre (third oldest son, Dylan), Pyper Braun (youngest daughter, Chloe), Eric Balfour (Boone) and Janet Varney (Summer). The series started filming in February 2020, right before the Pandemic hit, took a hiatus to account for safety, and then resumed filming in September 2020.
Like Mike Brady, Beau is a widower. He is trying to raise a family of five kids whose ages range from high school to elementary school. Unlike Mike Brady, Beau has sons and daughters (all his). Beau and Mike have different occupations. Mike is an architect whereas Beau manages a horse farm. Mike ends up marrying, but Beau struggles with that idea even after being in a new relationship with Summer.
In both TV shows, Mike and Beau's children are musical. Even "Adventures in Babysitting" has a musical scene, but the genres are different in all three. The Brady kids perform the pop music of the 1970s. However, contemporary country music songs are favored by Beau's family and Bailey. Well known guest musicians appear in both shows and the movie. Monkees star, Davy Jones, guest stars on an episode of the "Brady Bunch", and current country singer, Leann Rimes, appears in "Country Comfort." Her husband is Eddie Cibrian. In "Adventures in Babysitting," the babysitter, Chris Parker, and the kids sing a blues style song with notable musician, Albert Collins.
The men's children in the TV shows yearn for their mom. Mike Brady falls in love and marries Carol. She becomes the mother figure his young sons need. In the process, Mike now has three step-daughters. In "Country Comfort," however, Beau is not ready to settle down and looks for a nanny to help with his kids. That's where Bailey steps in unexpectedly. She is a country music singer. An unfortunate circumstance leads her to being a nanny, a position in which she has no experience.
In "Adventures in Babysitting," Chris Parker is younger than Bailey; however, Chris has more experience with kids. Ironically, the mishaps in "Adventures in Babysitting" are more serious, such as a blown tire, witnessing a murder, a car theft, being held hostage, and later Sarah sliding down the glass window of a building. At the conclusion of the movie, Chris manages to make it back to the kids' house, send the kids up to bed, "clean," and effortlessly slide onto the couch moments before the parents make it in the door. She successfully acts like the day went smoothly and thereby leaves a good impression on the parents.
In "Country Comfort," Bailey's lack of experience results in some hilarious mishaps but not quite as extreme as "Adventures in Babysitting." In "Country Comfort," Tucker drives without his license, Bailey takes Chloe to the bar to audition, and loses the mom's guitar. These incidences cost Bailey her job as a nanny temporarily. She doesn't pull off the "I've got everything under control" attitude when she arrives home. The infractions add up on top of not calling the family. Beau ends up firing Bailey.
Later, Bailey is able to fall under the father's good graces again by helping him accomplish his goal of getting Cassidy to church for a wedding. After successfully playing music at the wedding at the last minute, Bailey is able to earn back her spot as the nanny in Beau's household.
If you like the iconic "Brady Bunch" series and "Adventures in Babysitting," then you'll love "Country Comfort." It is the perfect blend of family, comedy, and music. Be prepared to binge-watch! You might be pleasantly surprised.
tv
I have always had a vivid imagination and been writing since childhood. Recent projects include poetry, songs, and journals. Vocal is my newest endeavor, and I hope you'll enjoy. Thank you for your support!
Receive stories by Julie Achterman in

your feed