Negotiations Are Underway for the Return of 'Rugrats', and It May Be the Real Deal This Time
Fans Have Reason to Be Excited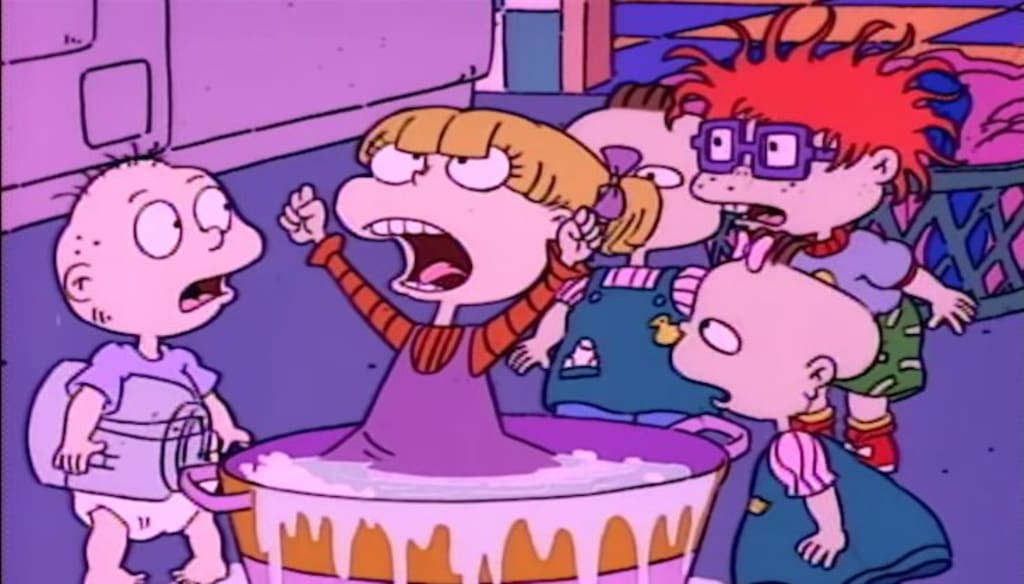 It has been an exciting time for fans of 90's era Nickelodeon. Beginning with the launch of 90's programming block, The Splat, it has continued with a growing list of TV specials based on classic Nickelodeon programs. 2017 saw the release of the long-awaited Hey Arnold!: The Jungle Movie, to great acclaim from fans, and in 2018, the one-hour special Rocko's Modern Life: Static Cling will be released. A special based on Invader Zim is also on the way, as well as the Nicktoons movie, described as a Who Framed Roger Rabbit? style film that will feature all the most loved Nicktoons of the 90's coming together for an epic adventure.
Now another beloved Nicktoon, Rugrats, may be set to make a comeback.
Wait a Minute...
You may be thinking that it's best not to get your hopes up over this. After all, news of a Rugrats revival has been floating around the internet for years. In 2011, for the series 20th anniversary, there were brief rumours of a live-action TV movie adaptation of the Rugrats spin-off, All Grown Up! After the announcement of the Legends Of The Hidden Temple movie, when Nickelodeon was said to be looking into revivals of more of their classic programs, Rugrats was among the shows mentioned. At one point, there was even said to be talks with the series creators, though these appeared to come to nothing. In 2016, when the show reached its 25th anniversary, rumours started up again. Just a few weeks ago, news of a possible new Rugrats TV-movie (complete with convincing fan art) was reported, and just as quickly debunked.
So, what makes this latest report any different?
Right From The Rugrat's Mouth
This time, news of the possible Rugrats revival came from Cheryl Chase, one of the original series lead voice actors. Chase, who voiced the bratty Angelica Pickles in Rugrats, All Grown Up! and the second short-lived spin off Preschool Daze, has long been proud of her involvement in Rugrats. She often shares throwback pictures and clips, happily promotes new merchandise featuring characters from classic Nicktoons, and communicates with fans, sharing their desire for Rugrats to return. On December 12, 2017, Chase shared a photo of herself with Chris Viscardi, Nickelodeon's senior vice president of content development and franchise management, declaring:
"This is the man who will bring back Rugrats!"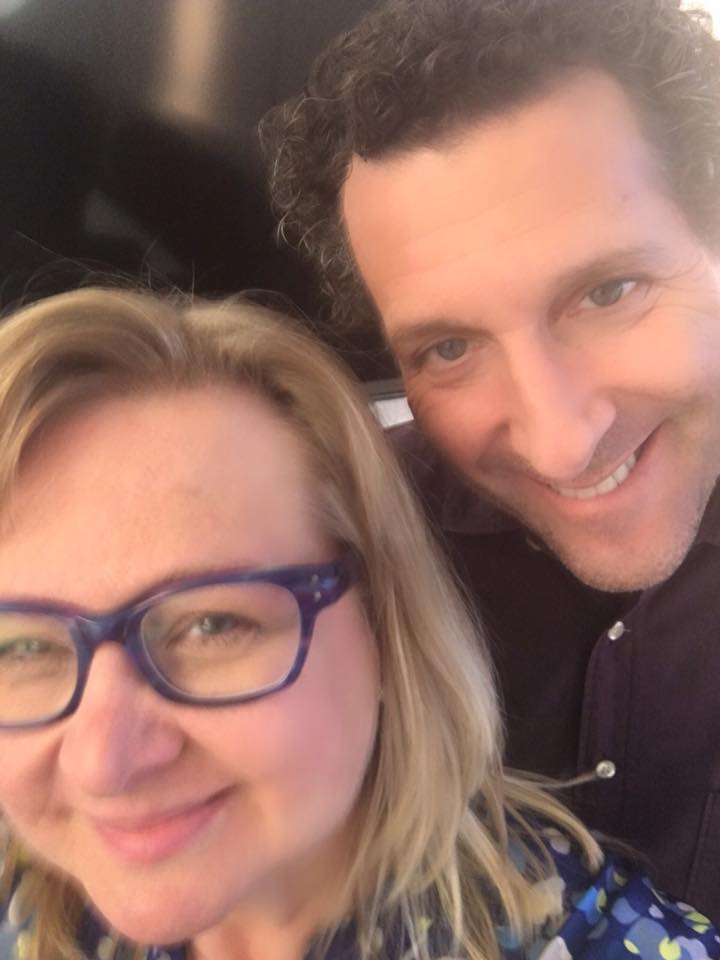 As one of Rugrats key voice actors, Cheryl Chase is definitely one of the first people who would be informed that a reboot of the show was possible, and if it were to return, Chris Viscardi is probably the man to get it done.
Who is Chris Viscardi?
Viscardi is no stranger to classic Nickelodeon programming. With former writing partner Will McRobb, Viscardi created The Adventures Of Pete & Pete, often named as one of the best children's TV shows ever by critics. The pair were also responsible for the animated sketch comedy series KaBlam!, and Snow Day, one of the early films by Nickelodeon movies. More recently, Viscardi and McRobb acted as executive producers on Sanjay and Craig, and wrote the Christmas time TV-movie Albert.
Since entering his current position at Nickelodeon in 2015, Viscardi has seemingly made it his mission to bring back childhood classics, helping to develop the Legends Of The Hidden Temple TV-movie, and making many a 90's kid's dreams come true by finally green-lighting Hey Arnold: The Jungle Movie. It now seems he has his sights set on Rugrats, said by Cheryl Chase to be entering negotiations with Nickelodeon and the series creators.
Comeback Babies
Viscardi's attempt to reboot Rugrats already has a leg up over other recent reboots if, as implied by his photo with Cheryl Chase, he is willing to reach out to the series original voice actors. E.G. Daily and Tara Strong, the voices of Tommy and Dil Pickles on Rugrats, expressed great disappointment when a reboot of The Powerpuff Girls, in which they had voiced Buttercup and Bubbles, was moving ahead without them. As much loved voice artists, the snubbing of Daily and Strong quickly put many fans of the original off-put with the new show.
This would hopefully not be an issue for Rugrats. With other recent Nicktoon reboots, Nickelodeon has made the effort to bring back original voice actors whenever possible. In the case of Hey Arnold: The Jungle Movie, where some of the former child actor's voices had changed too much for them to return to their original role, they were still incorporated into the film through new characters.
According to Chase, she and the other surviving Rugrats voice actors are willing to return, should Chris Viscardi's efforts to revive the series prove successful. The original Rugrats was one of those increasingly rare series that managed to give both children and adults something to enjoy. If the show were to return, it could be just what the current kid's TV landscape needs.
Reader insights
Be the first to share your insights about this piece.
Add your insights