My Very First Time
Comics-con & first-time comic book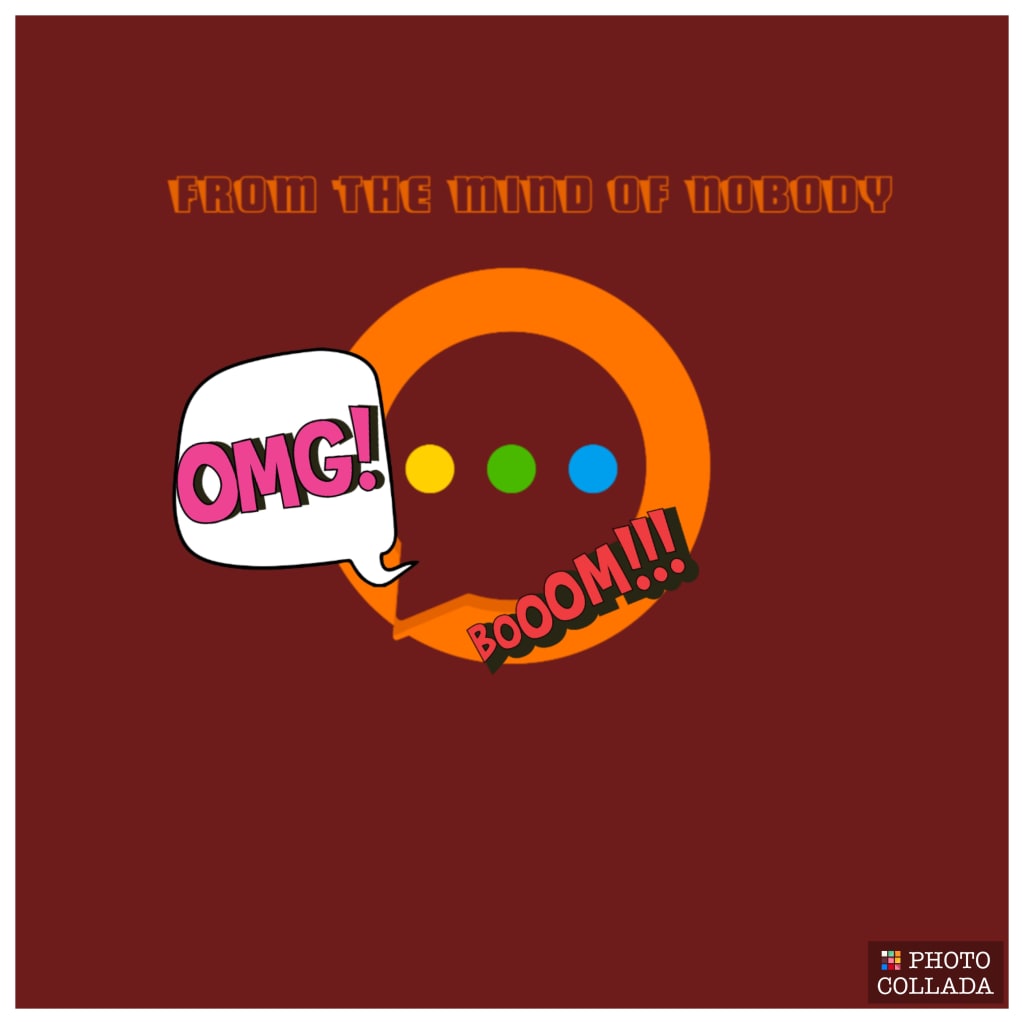 Warning, the following blog is for my comic book nerds. Now for all you football nerds (yes, you are nerds; fantasy football is the same as Dungeons and Dragons) I'll get more into football as the season gets closer to starting. I've never been a big draft person. I mean it's all a gamble if team and the player they drafted is a good fit. I also don't want to talk about stupid people doing stupid things in the news or social media because first it does get a bit tedious and second, I am so excited about what's coming.
Thanks to my wife (who loves her nerdy husband) I'll be going to my very first comic con event. I'm so excited, my inner nerd hasn't stop doing the Carlton. I'll be at the Eastgate Comic Con, Sunday May 15 in Greensboro, N.C. (for more information you can call them at (336) 887-2455 or at their website, cheap plug). I'm looking forward to meeting all the writers and artist from not only the big two but from independent labels. I'm also looking forward to meeting more comic book fans and to check out all the cosplay in person. I won't be cosplaying (because I just don't have the time or the talent to make it look good) but if I did, I would be torn between going as my favorite Star Trek characters Lt. Commander Worf (don't know how to even start on making the forehead piece) or Captain Ben Sisko (which would have been the easiest).
I've loved reading comics since I was a kid. Back in the day, the Sunday Washington Post was twice as thick as the daily paper and came with an insert that included advertisements, two big comics sections and a kid's mini newspaper. So, while my dad kept up with the latest in world news and events, I was busy catching up Haggar the Horrible, Garfield, Blondie, Spider-Man, and others. I noticed comics books while shopping at 7-11 (it was the only comic bookstore back then) and saw that the Superfriends (that's Justice League for you younger folks) and Transformers had their own comic books. I was so excited that I could read more adventures of my favorite cartoons anytime and anyplace I wanted. I started using my birthday (and sometimes lunch) money to buy comic books. They helped develop my love for reading. It was no longer something I had to do just for school but could be a form entertainment like T.V or radio.
Anyway, in this moment of happiness, I want to share some of my favorite comic books in my collection. Now this list is not in any order and there are more in my favorite pile than these (which I might talk about in the future). These are just some comics (or graphic novels if you're feeling uppity) that are just great fun to read and a good starting point for people who are thinking about picking or starting back up the hobby. I'm going to put a spoiler warning here because I might spill some things although I'm not trying to but I'm just so excited to talk about these books, some things might come out:
Civil War (2007) by Mark Millar, Marvel
Starting with the book that got be back into reading comics, Civil War is a great story about personal freedom vs government involvement handled in true comic book fashion, by punching, kicking and lasers. A group of young heroes battle a group of villains for their reality T.V show, during the battle there's a massive explosion at a school killing 600 people. This cause public opinion to turn against superhero activity and Congress passes a law that requires that all people with superpowers be registered, trained, and operate under the U.S government. This causes a split among the superheroes with Iron Man for the law and Captain America against the law and the battle begins. The artwork is cinematic, and the story is very engaging. There are actual parts in the book in which I yelled at it like I was yelling at the T.V during a football game (WHY PETER WHY?!?!)
Black Panther Vol. 1: Who is the Black Panther (2006) by Reginald Hudlin
This was my introduction to the Black Panther and the wonderful world of Wakanda. This is a great look into the Black Panther origins. If you enjoy the Chadwick Boseman film, you'll enjoy this book as some aspects of the book are in the movie. The book gives you more depth about the history of Black Panther, the inner working of Wakanda and why the country has such a separatist mind set. It's a great mix of fast paced action, political drama and a great Villain gallery that will keep your face in the book until the end. Wakanda Forever!!
Justice League Vol. 1 Origin (New 52) by Geoff Johns
The New 52 line from DC doesn't get a lot of love. The New 52 line made changes to a lot of characters that people really loved and it was not received well. I loved it. Every book from this line that I've read (Earth 2, Green Lantern Corp, Justice League International) have been great reads but if I had to choose one, I choose this book. Honestly, this should've been the live action Justice League movie we should have gotten instead of those two versions of the same flop. First, it looks like a movie, the artwork is just gorgeous. I'm not overstating it that that are some scenes that jump off the page your eyes might pop off. Combine that with a great story with action that starts right away and builds on the drama without slowing down.
That's it for now. Like I said, there will be more to come later but right now I'll think check online on the price of Starfleet Uniform. Hope to see some of you at the Con and of course, I'll share my experience of my first comic con.
comics
About the author
The whimsical, unusual and sometimes brilliant rantings on a variety of topics, from comics to sports, from a complete nobody with nothing to say.
Reader insights
Be the first to share your insights about this piece.
Add your insights