My Top Ten Favourite Books of All Time
A List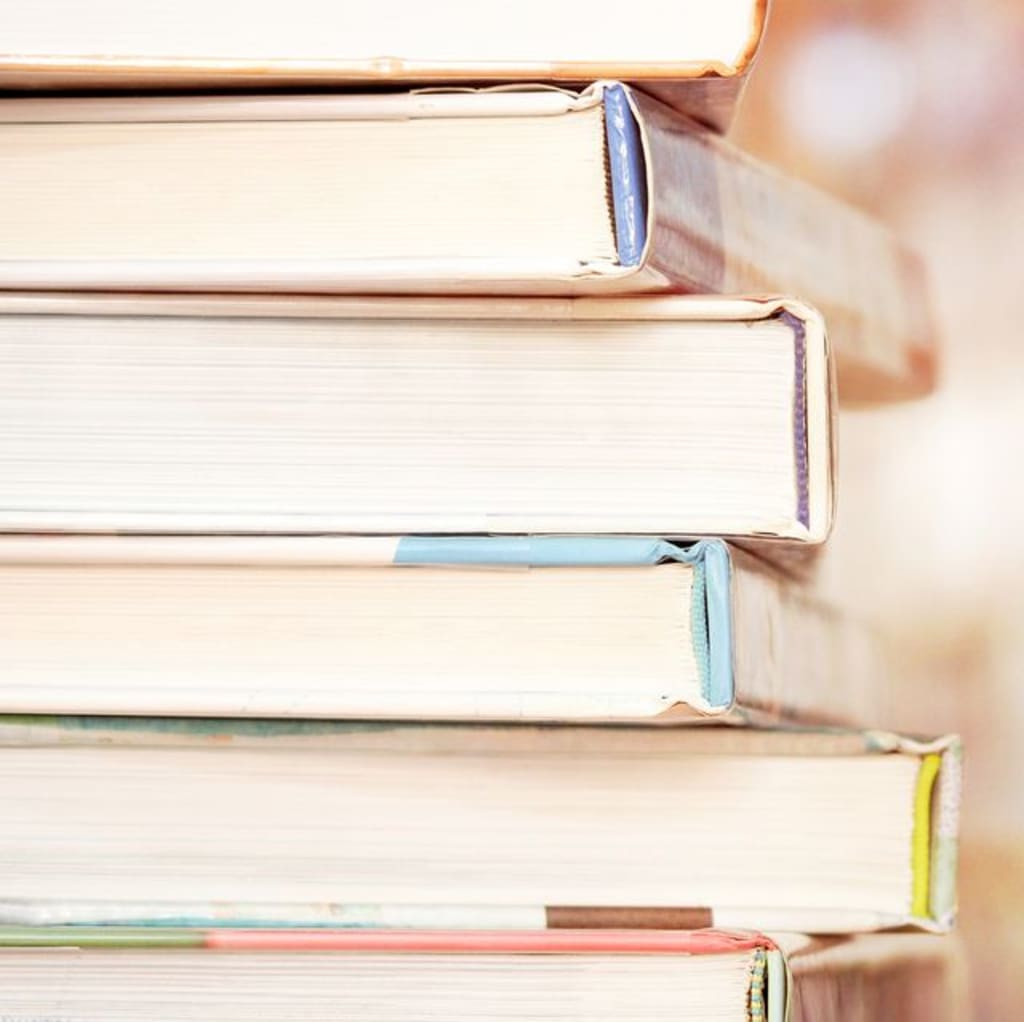 I love reading and I said I would do this when I reached 100 on the list of 2020 reading that I'm doing so here it is. Books are eternal features of joy that contain masses of entire universes within them. I love receiving books for my birthday or for Christmas and if you're interested, at Christmas I received the book "Crying the News" by Vincent DiGirolamo and it was absolutely incredible. I loved every single minute of that book. I only didn't buy it myself because it was quite expensive at £25 and so, I let my parents buy it for my present. I then got a ton of books from the British Library when I went for my birthday present about a month later.
Unfortunately, reading so much has had its downsides as well. Being as I have always put such a great amount of strain on my eyes, I have gone partially blind because of this. I lost aspects of my peripheral vision (or field vision) thanks to the fact I normally concentrated on one particular place for great lengths of time. The muscles in my eyes were weak from birth and putting that much strain on them...well, you could say I did myself no favours at all. My eyes have gotten progressively worse over time. However, since there is nothing I can do about this, there is no solution and not even a remedy that can help, I still read just as much and I still enjoy myself. Why? Well, because I may as well do it now because they can't get any worse except for if I were to lose more aspects of my sight and go even more blind than I already am.
Well, since you know about it, here's the list without further introduction:
My Favourite Books of All Time
10. Kafka was the Rage by Anatole Broyard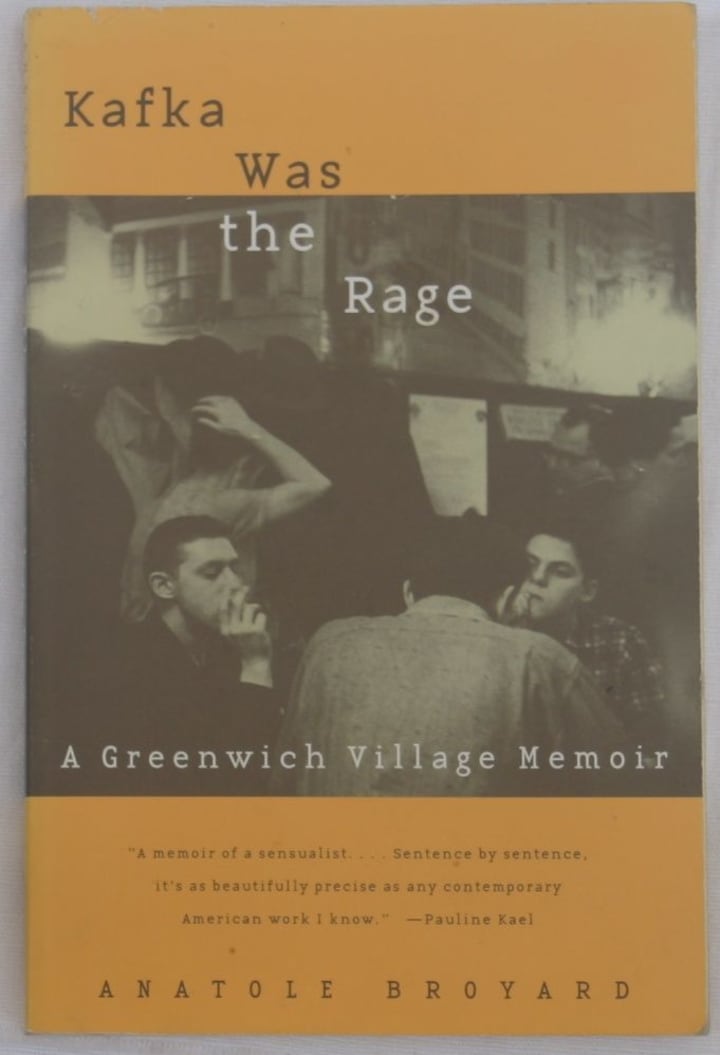 This is probably one of my favourite books of all time because I have so many memories with it. I can remember where I was and what I was doing when I found out about this book. I was about 18 and it was the holidays. I was reading a book on true crime, something about JFK and I found this book because I went to a bookshop the same day. This was in the paperback bin where all the crappy books go. I picked it up and found out it wasn't supposed to be there at all. It was the last copy they had so, I took it home and read the whole thing. Then, I read it again and again. I took it with me when I was 20 on a university trip to Grasmere for four days. That's when I read it on the coach and then read it several more times just to keep myself feeling alright. I used it when I was 21 in my American Studies module at university for my third year and that's when I made up my mind to annotate my copy. So yeah, my copy has been through some...
9. The Wise Woman by Philippa Gregory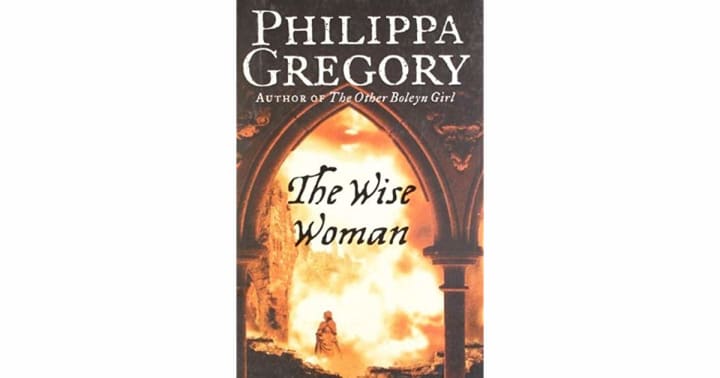 I first read this whilst I was in school and went on to study it in my A-Levels because I felt like it. I wrote it into one of my essays on Modern English Fiction in which I chose the Historical Genre and investigated Public and Private Faces. I wrote about this book alongside "The White Princess", "The Red Queen" and "The White Queen". I've loved this book for a long time because in the beginning, it was one of the only Philippa Gregory books that resonated with me. It was about a girl who was an outcast and that was me too. Unfortunately, I didn't work in the royal courts whilst disguised as a witch. I would've liked to though. Follow the fictional Alys through this more than fictional adventure of history.
8. The Sea is My Brother by Jack Kerouac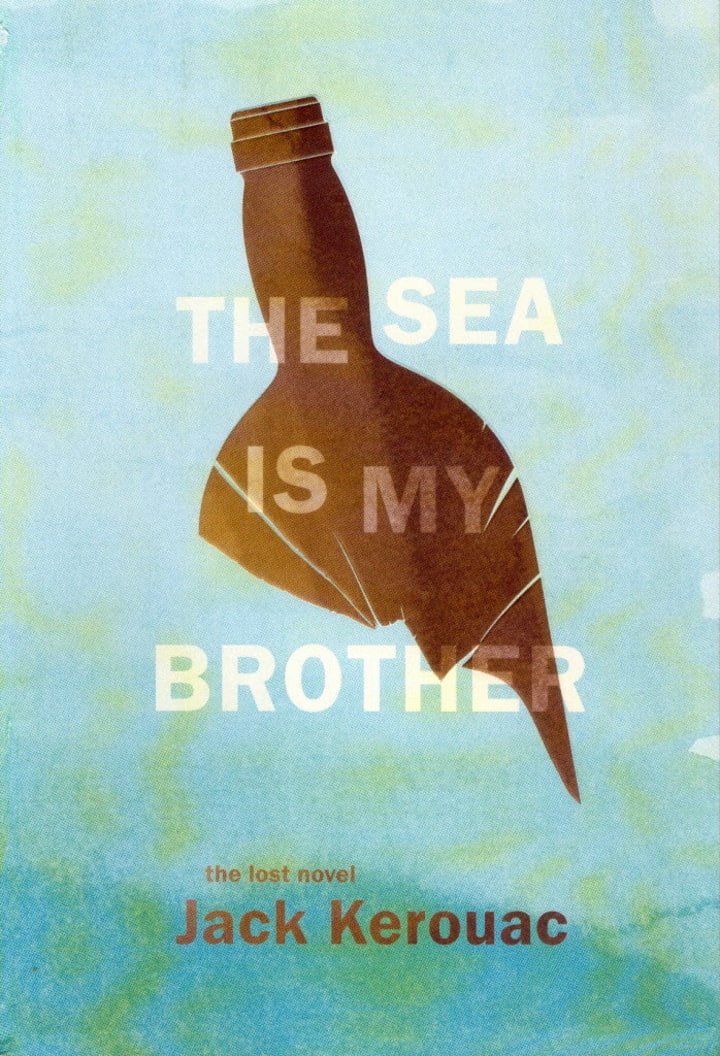 Jack Kerouac's epic piece on his time in the Marines is one of the best things, in my opinion, he's ever written, It is an absolute icon of experience and has some of the best quotations you'll find possibly in any 20th century novel about the sea. There's something really quite extreme about it and he explains how he's possibly related to the sea through this experience. There's a side of homesickness and the unforgettable jazz nature and the blues atmosphere of the whole thing is just gorgeous. I highly suggest that any Kerouac fan needs this in their lives.
7. The Complete Stories of Truman Capote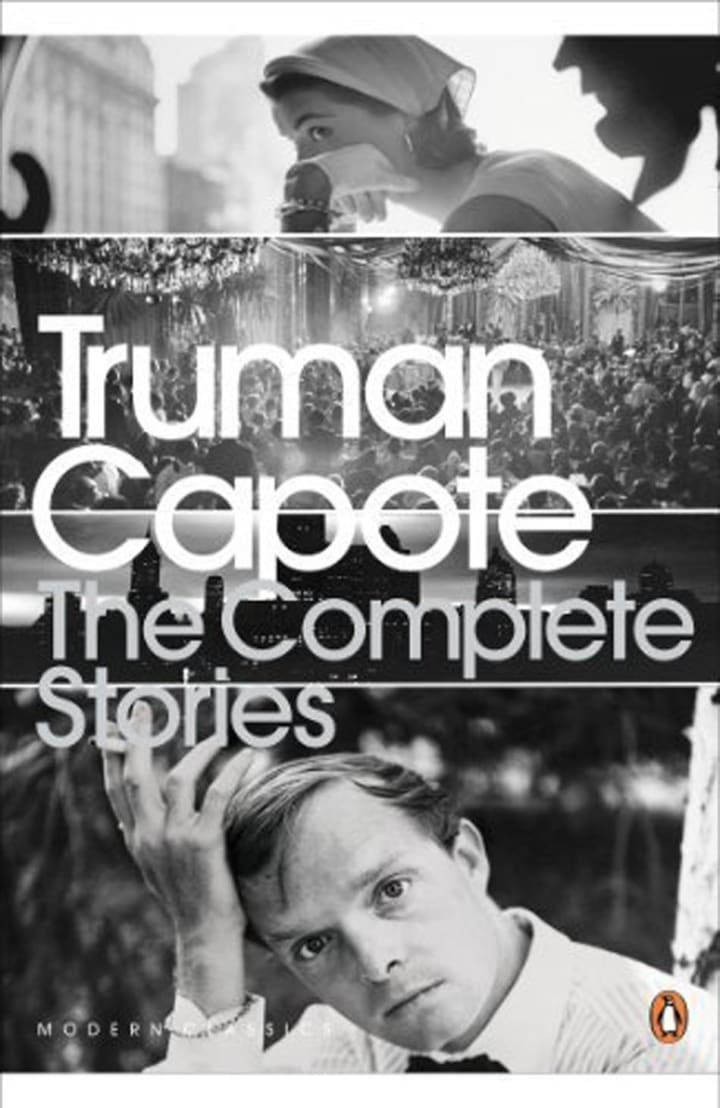 The short stories of Truman Capote are incredible. These are everything from the early stories he wrote during his teens to the stories he composed only shortly before his untimely death. Capote was a master of the strange when it came to short stories and most of them seem to have some sort of philosophical message underneath. For a long time I was thinking about which Capote book I wanted to put here because I had many that I loved. But I decided that it was only fair to give recognition to the text I spent nights awake reading under the bed covers with my phone torch on. With stories like "Ms Belle Rankin", which is my personal favourite, you cannot go wrong.
6. Brideshead Revisited by Evelyn Waugh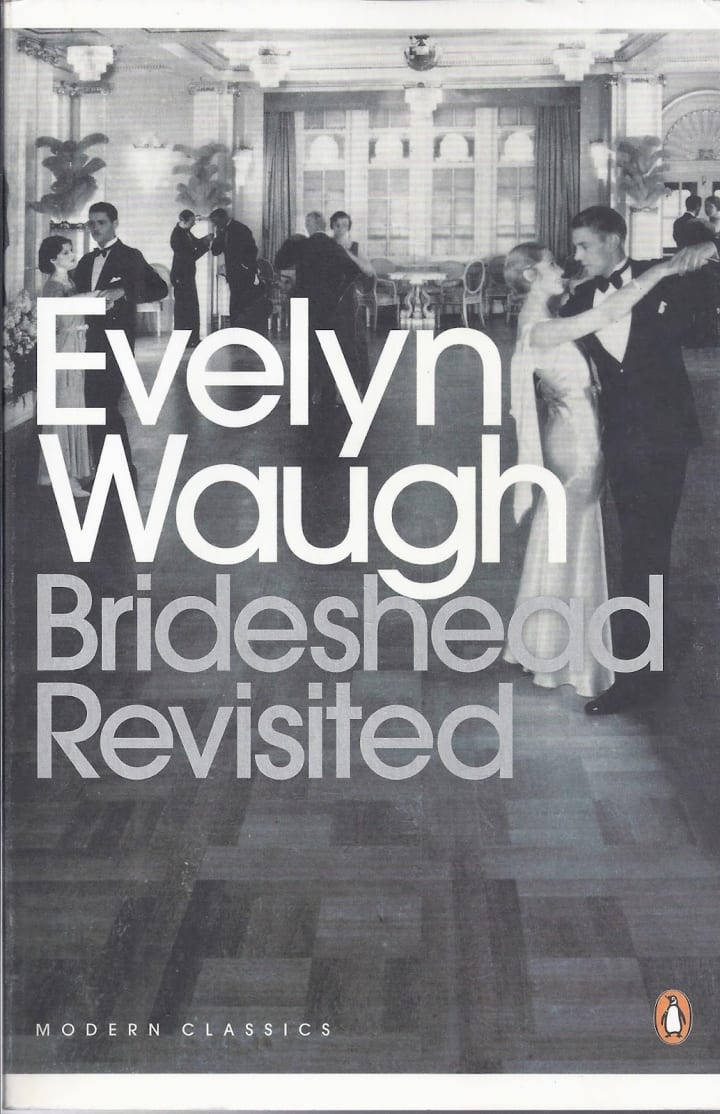 I remember reading this book because I was about 17 or 18 and I was in the car coming back from somewhere and my mom was telling me off for being unsocial and keeping my head in my book. But the real truth was I had just entered Marchmain house with Charles Ryder and Sebastian Flyte, so I really couldn't care about anything else. I went home and all I did was read that book. I read the book whilst brushing my teeth, putting my jogging bottoms on and even whilst eating dinner (and hiding the book beneath the table so nobody saw). It was one of the most inspiring and artistic books I've ever read and every time I go back to it, I light a candle in the memory of what once was Marchmain House - or as they call it in the book: Brideshead.
5. Anna Karenina by Leo Tolstoy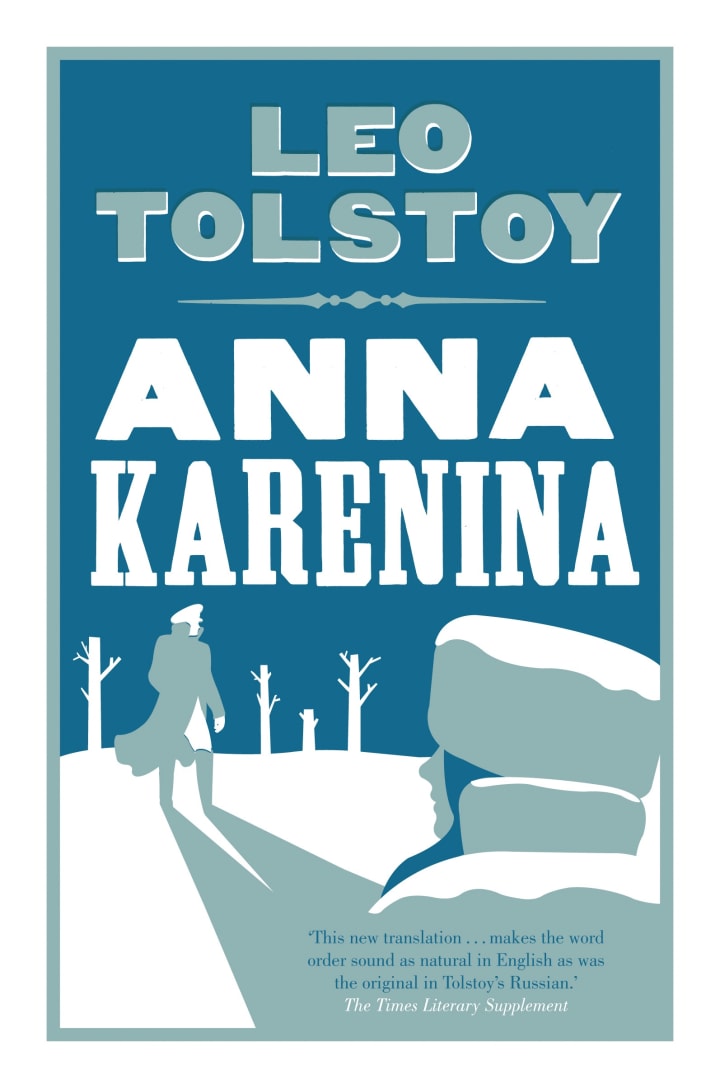 "Anna Karenina" is normally referred to by many scholars and people who read as the greatest novel ever written. Though I don't think it's the greatest book ever written I do think it is up there. The whole experience of this book is so very important that if you're looking for a book you can go and get lost in, then it is possibly this one. Beautifully written with grand descriptions, this book is one of the great loves of my life. Not only have I read the book but I have also listened to the audiobook too. I love listening to the books I've read and most especially, the ones I have enjoyed so very much. I remember reading this book for the first time and writing all my notes on all the characters.
4. The Brothers Karamazov by Fyodor Dostoevsky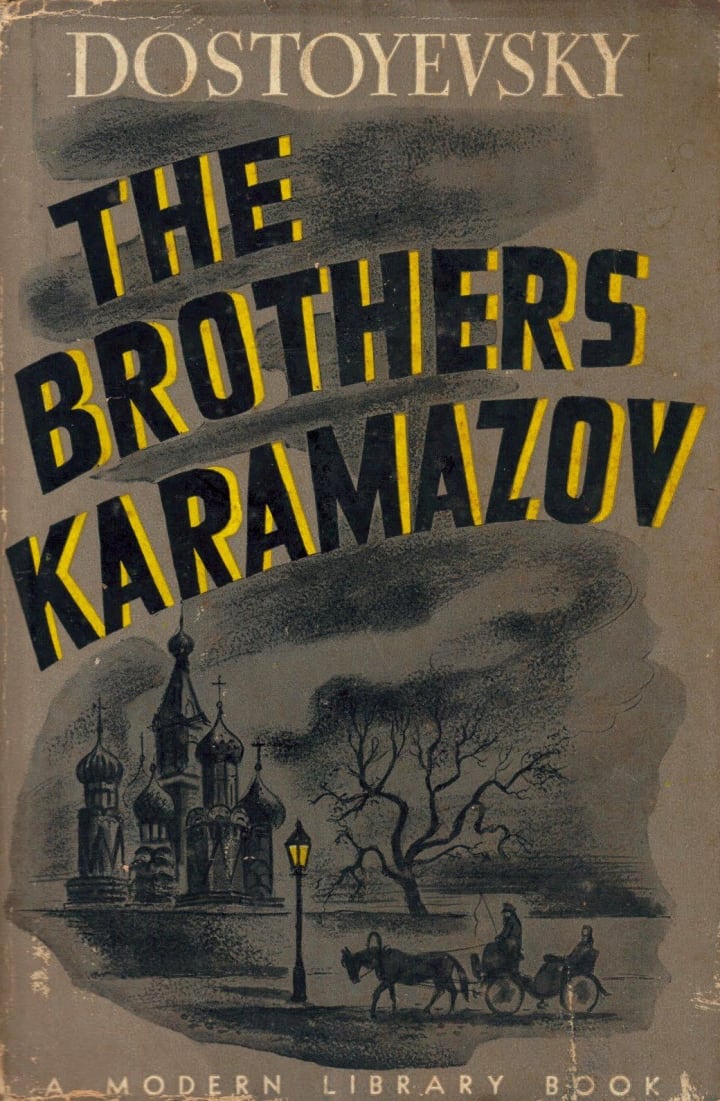 "The Brothers Karamazov" is another one the great Russian loves of my life. I love the way it's written, in this dark and brooding fashion underlined with a deep and intense philosophy concerning morale. I love the characters: there's the three brothers and their father, there's Grushenka and then there's the cunning of Smerdyakov. I love the story and its massive brooding on things like death and suicide, the themes of money, family and legitimacy and finally, the very act of patricide itself. I read it for the first time back in school and then read it every year since and I listen to the audiobook when I run. I was actually trying to adapt it into a TV script but it really didn't work, like nobody wants to see that.
3. Cloud Atlas by David Mitchell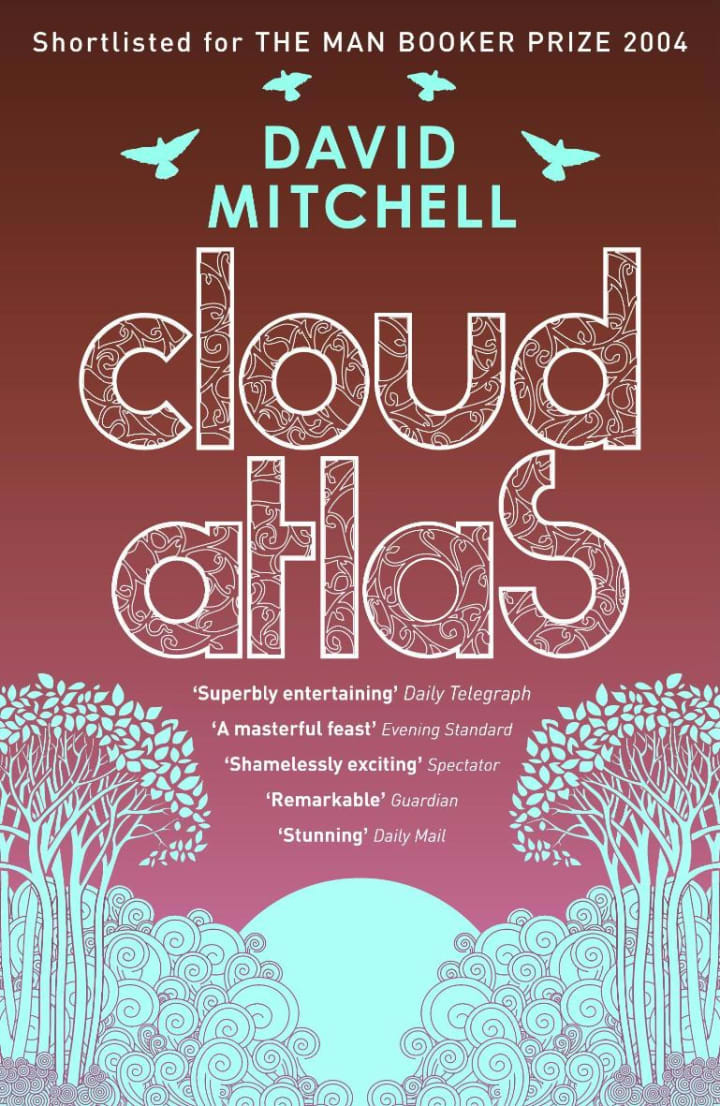 "Cloud Atlas" is one of the greatest books I've ever read. It is such a great concept and I love the way in which it is carried out. On the whole, yes, it is a Sci-Fi novel but really it has a lot of stuff that can be applied to the real world. It has intense amounts of philosophy on life and death, it has that butterfly effect that happens very regularly in the book and there's a definite connection between the major characters (such as Luisa Rey and Robert Frobisher). I read this book shortly before the film came out and then I read it again quite a lot after the film came out. I knew I couldn't miss the fact that the Wachowski Sisters were directing it and well, it did not disappoint. It was an amazing experience of a movie and I thought they worked wonders from the source material. I was very impressed. I even stayed up on the night of my 21st birthday to read it.
2. Interview with the Vampire by Anne Rice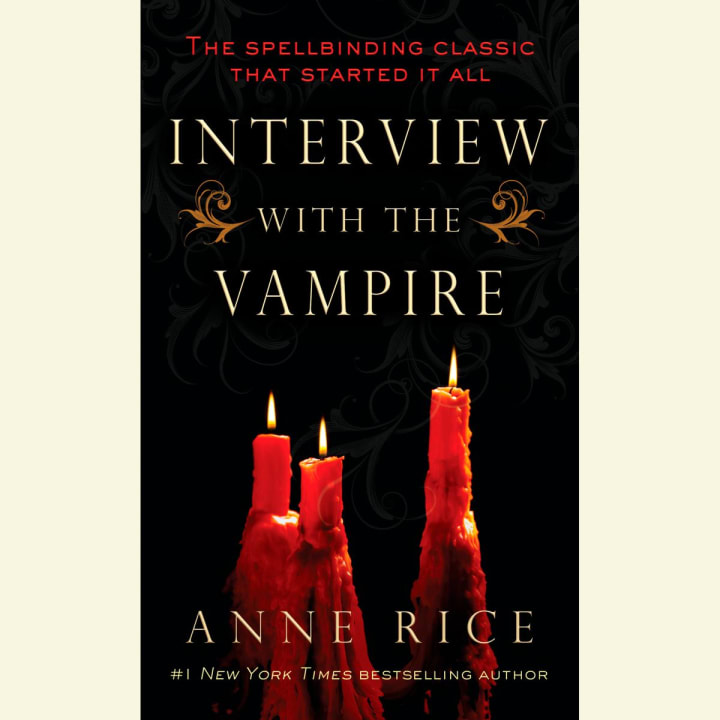 I remember reading this book when I was about 12 or 13 years old and at first I thought I was the only person who liked the Vampire Chronicles because well, I couldn't find anyone else who did. (Back in my day, there wasn't an Instagram and Facebook wasn't all that big). A few years later, I went to revisit the series when I was 15 and by then, my much-loved conductor had changed (I was in the orchestra). I was gutted. I hated her and she hated me, she would send me out of class for no reason and well, my parents got really worried I wasn't going to get my grade because of her. All in all, this new one was an awful teacher. I was sitting in class one day, shortly after my 16th birthday and I was drawing a comic book to "Interview with the Vampire" as I did. The comic strip was about the time where Louis leaves a trail of chickens and Lestat finds him. I compared it with my strip about finding Claudia and the teacher saw them. She said that she too was a big fan of the Vampire Chronicles and I don't know whether she was or she just said it to make me feel better but, I wasn't harsh to her anymore and she wasn't hard on me either. From then on we were contented but man, was I still glad to leave her! On the whole, I have probably read these books a grand total of 5 times each, and to this day I pre-order the new ones and wait for them to come!
Books that Just About Didn't Make the List:
- Moby-Dick by Herman Melville
- In Cold Blood by Truman Capote
- Bastard Out of Carolina by Dorothy Allison
- The King's Curse by Philippa Gregory
- The Executioner's Song by Norman Mailer
- The Post-Office Girl by Stefan Zweig
- Life With a Capital L by DH Lawrence
- Invitation to a Beheading by Vladimir Nabokov
- Juneteenth by Ralph Ellison
- Just Above My Head by James Baldwin
- The House of the Spirits by Isabel Allende
- Story of a Shipwrecked Sailor by Gabriel Garcia Marquez
- The Thorn Birds by Colleen McCullough
- The Sea, The Sea by Iris Murdoch
- Aristotle and Dante Discover the Secrets of the Universe by Benjamin Alire Saenz
- and there are many, many more...
...
1. The Picture of Dorian Gray by Oscar Wilde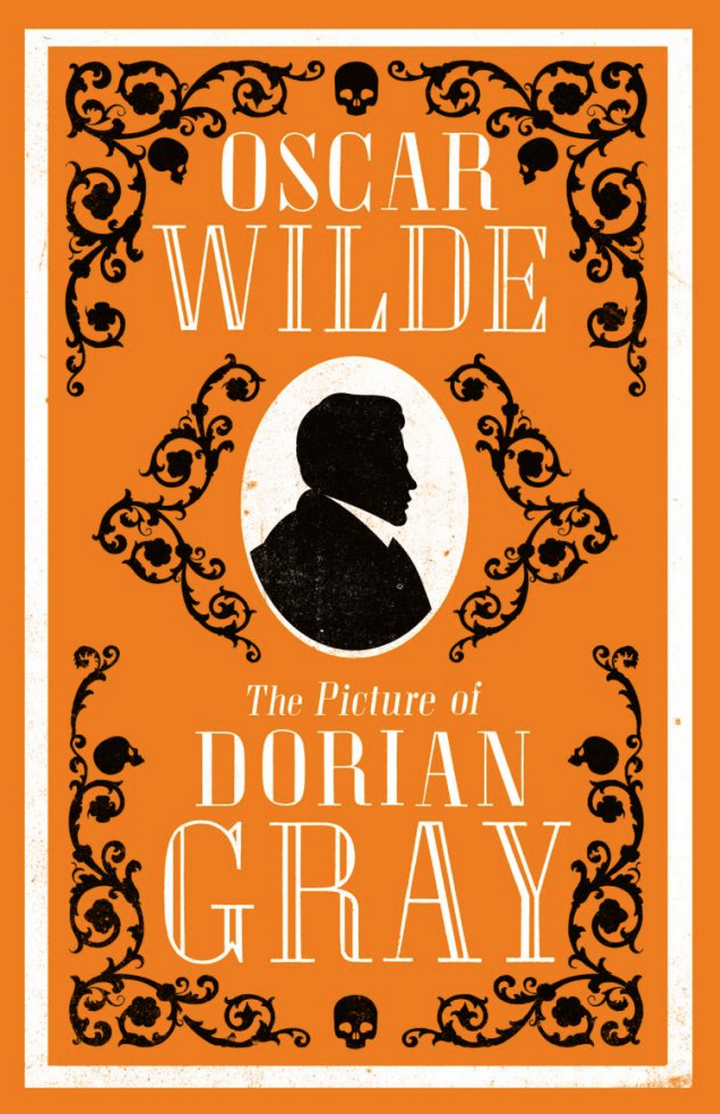 This is certainly my favourite book of all time. I read it for the first time when I was 11 and surely, of course, there is a grand story behind it. I was in the school library when I found this book and, not allowed to take it out because I was too young - went back after school to take it when nobody was looking. I spent the whole night reading it and, when it was finished, returned it to its rightful place on the shelf. Nobody was harmed. But then, I got my own copy and began reading it every single month over and over again. My very first copy was a small red one, it was clothbound and had a golden woven bookmark attached to it. The image of a small ship was imbedded on the front with the title written down the spine in gold. It was a beautiful copy and I took it everywhere with me. I read it so many times I eventually lost count. I would skip doing homework because I was too immersed in it. Over the coming years, I would try to work it into various things I was doing so, if I were going on a school trip I would take it with me. If I were doing something really boring in science, I would take the book with me. It seemed to have some sort of spell over me by which I mean I kept returning to it for some reason. I gathered copies over the years but was careful not ot overindulge myself. I own around 50-something copies at the moment and I think I will stop here for now. The book itself though is a really amazing work of fiction, you will never really find out what he's actually trying to say.