My Review of "Young Rock: Season 2"
This show keeps getting better. I'm glad that the story is going into territory that I'm familiar with.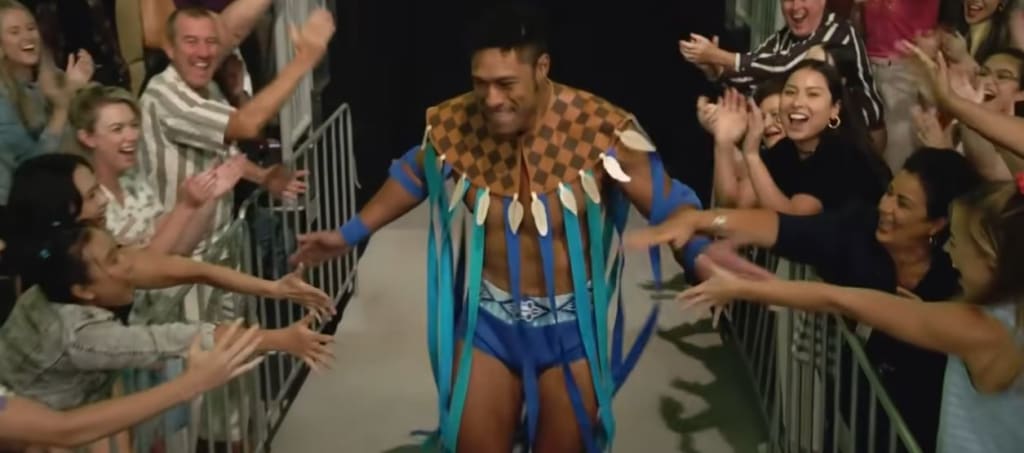 Young Rock: Season 2 has recently finished up. This season has a lot more substance to it. Last season we were provided a lot of entertaining stories to introduce us to all of the main characters of the show. It was a great introduction to the show and brought up a lot of anticipation to this second season.
In the previous season Dwayne was telling Randall about his push to become a professional football player. This story progression continues in the beginning of the season. They talk about how he hadn't done as well as he had anticipated in college football. He would eventually fall into a professional football career with the Calgary Stampeders in the Canadian Football League.
All of these struggles and obstacles just shows you how determined Dwayne was in his life. Despite the continuous failures in a football career he was still determined to make it. The CFL was going to be his last chance. When he finally got cut from doing this he realized that he had to pivot. These are pretty valuable life lessons.
Even someone as successful as Dwayne Johnson had to pivot. Nobody can be great at everything or sometimes not even at the thing they want most. This is perfectly married into the main story of the Young Rock series. That being his presidential campaign in 2032.
This season brought on a big hurdle to his campaign in the form of a former school bully. He's basically coming back to haunt Dwayne during his presidential campaign. It's pretty funny how Dwayne's kept cool all this time until this past annoyance rears its ugly head again.
The majority of Dwayne's stories involve his father's journey as a professional wrestler. I only recognize all of the 80s pro wrestlers he mentions. His father was wrestling during the 70s so he's basically the senior to a lot of the 80s wrestlers that I recognize. I can sort of see how things are going to play out but I didn't know a lot of the backstories that he mentions.
In this season it reaches the 90s and the glory days of the WWF Attitude era. It was really cool to see a lot of the wrestling characters that I recognized back when I was really into wrestling.
They did a really good job in getting the right actors to play some of these wrestlers and managers. It's kind of eerie to see these characters being so perfectly portrayed by these other actors from the show. There's a lot of fun to be had with these scenes as well.
I think if you're a wrestling fan you will definitely appreciate a ton of these stories because there are some things that you will recognize. There will also be a few things that you don't' really know that really open your eyes at what was really going on.
Some of the backstory about the racism going on in the south where Dwayne's dad was wrestling were very revealing. It made me reflect on how harsh it must have been in those times. The show does a good job in making light of these pretty messed up situations. Still I wonder how they were able to deal with that sort of stuff every day.
Overall, I really liked this season. They crammed a lot of stuff in here. I am always worried that if he reveals too much information that there won't be enough for future episodes. Still the content that is revealed in this season are amazing and really reflective of what Dwayne's life was like back in the day. I have to give this season an 8 out of 10. I can't wait until the next season as they had a nice little cliffhanger at the end of this season.
review
About the author
I have tons of opinions that change constantly. I watch a lot of movies and play video games. There are some articles on my struggles with languages and dance as well.
Reader insights
Be the first to share your insights about this piece.
Add your insights