My Review of "Undercover Brother"
To me this movie is still a classic however I can see how it might not translate to today's viewers.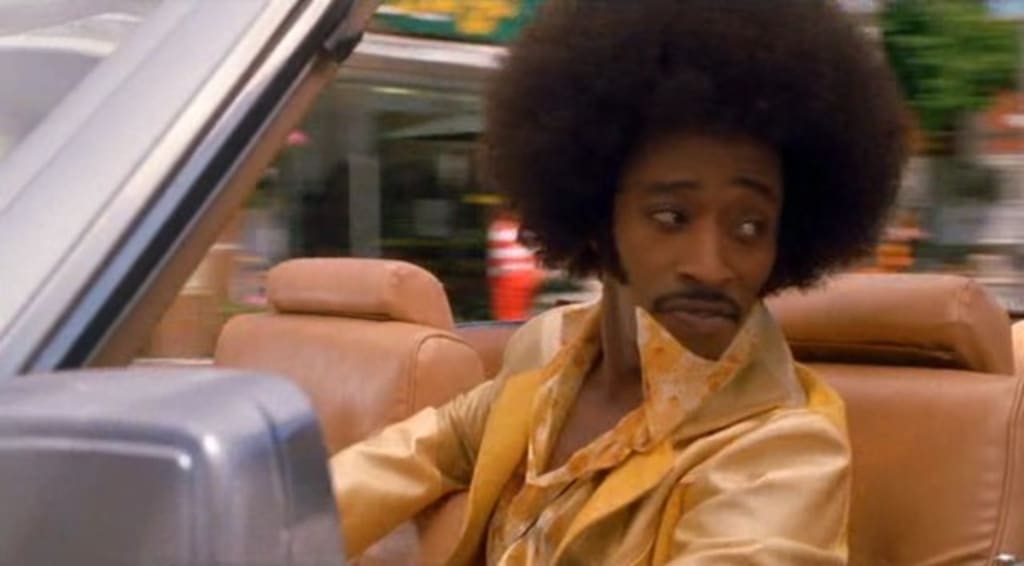 Undercover Brother is a comedy that came out back in 2002. 20 years later I'm watching it again wondering if it stands the test of time. A little bit of me was worried because social norms have changed over the past couple of decades. I loved this movie back in the day and it was a gamble to see whether another long lost love was going to go down in flames.
This movie starts off with the introduction of our hero Undercover Brother or UB in short. He's basically like some sort of robin hood of the hood. It's not hard to spot him on the streets because he's still wearing funk fashions of the 70s. Despite his cool exterior he is very kind at heart.
Unbeknownst to UB there is an underground organization that helps aids initiatives to help black people across America and they're known as the Brotherhood. This organization pretty much have the same mandate as UB. Their paths would cross when they are both trying to hack into the banks to help impoverished black families.
They all team up when they find out a famous black military general has been brainwashed from entering into presidential candidacy. This general is probably the best opportunity to uplift black people with having a black president. Something is really fishy and they have to figure out what's going on and how to stop it.
I have to say there are a ton of old early 2000 and late 90s references throughout this movie. If you understand the pop cultural references you will definitely have a much better time watching it. This was a stroll down memory lane for me and in some ways it reminded me a lot of different things that happened back in those times.
Though you will still surely be able to have some laughs with this movie without the background in the era. It will be much tougher though. There were social norms that were pretty much understood in those days and I don't think they're quite the same today. This movie plays upon all the stereotypes and norms of those times for their comedy. Some of these jokes still hold up today but you can see that some of those stereotypes have slowly dissipated.
What some might get out of this movie is that it's a pro-black movie and yes there are elements of that in this movie but it's tongue in cheek fun. The ultimate message of the movie is for everyone to work together for social unity. It is very much an American mentality of a melting pot solution. They're hoping we all just kind of blend together in the end which is a nice utopia to believe in.
All of this is played out by a fantastic cast. We see some of these actors at the height of their artistic energy like Eddie Griffin, Dave Chappelle, Chris Kattan and Denise Richards. This is the era we kind of really know these actors and it was really fun to see them at the height of their enthusiasm for their art. This enthusiasm really resonates with the audience and I think this is another element that really drew me to this movie.
Overall, this was still a fun as ride despite 20 years. To me it stood the test of time but I can see how some of it doesn't really translate to the world we live in today. Still if you think about the time that it was filmed this was a fairly progressive movie. That's why I have to give this movie a 7 out of 10. I will definitely be able to go back to enjoy this movie again but I can't recommend it to just anyone.
About the Creator
I have tons of opinions that change constantly. I watch a lot of movies and play video games. There are some articles on my struggles with languages and dance as well.
Reader insights
Be the first to share your insights about this piece.
Add your insights