My Review of "The Naked Gun: From the Files of Police Squad!"
They sure don't make comedies like they used to. If you love comedy you have to check this movie out.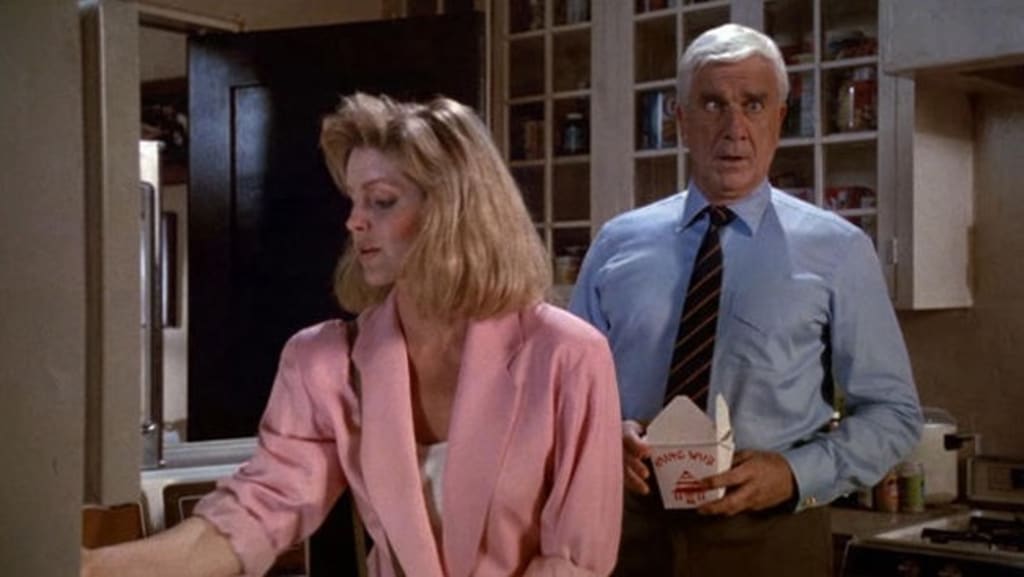 The Naked Gun: From the Files of Police Squad! came out back in 1988. I remember having fun with this movie back in the day but I didn't appreciate it. A lot of the jokes were way over my head when I was younger and as an adult now I can appreciate some of the fun they were having. That's not to say that this is that raunchy of a film. There are certain scenes not suitable for children however the material is quite tame compared to today's standards.
The movie starts off with the character Nordberg trying to get a drug bust. He's been playing an undercover agent for some time and I guess it was time to bust the criminals. Unfortunately they had the upper hand and Nordberg gets the most excruciating gunshot infliction you'd want from a person. It's quite comical because it plays pretty much like a cartoon. Everything that could go wrong goes wrong for him on his way down to the ocean waters.
Fortunately or unfortunately for him he survives this whole ordeal but is placed in some coma. Even worse, they all think he's a drug dealer himself. It's up to his good pal Frank to avenge Nordbergs good name. Frank vows to seek the truth and in doing so he's going to open up a whole can of worms.
This case goes into an insane story that involves the assassination of the Queen of England in Los Angeles. Watching it you'll realize how absurd they make everything out to be.
It's fun and laughs from start to finish. They never really stop to give you a breathe either. Each of the jokes flows to another joke and they do it so effortlessly. I see parodies and cartoon shows that try to emulate this style but they don't really hit the mark like this movie does. There are ebbs and flow to this comedy too.
Sometimes there are very subtle details that will just make you chuckle but then it ties into big ridiculous situations that will have you dying with laughter.
One of my favorite scenes of this whole movie is the driving instructor scene. If you are to go watch this movie this scene alone makes it all worth it. Frank is pursuing an assailant and the perpetrator commandeers a car. As a police officer Frank of course commandeers a car as well but inside is a driving instructor and his student.
The way the driving instructor is able to keep calm throughout the whole situation is ridiculous and had me in hysterics. To add to the hilarity the student, Stephanie kills me with such a great character progression. She goes from timid nervous student to badass race car driver. This was one of those situations where I thought to myself, "Why don't movies make comedies like this anymore?" It was so good and will live in my head for a very long time.
That's the same for a lot of the hilarious scenes throughout the movie. The character's reactions and outright bonkers scenarios that the writers come up with are brilliant. To put all of this into one beautiful package like this has to be lighting in a bottle. Then again they do have 2 more sequels.
Overall, I really loved this movie. I don't know if you could tell from my glowing write up. This is definitely a classic for me. It has passed the test of time and surprisingly barely has anything that can cancel it in today's day in age. That's a pretty impressive in my books. I have to give this movie a 10 out of 10. There's nothing that I can say that really disturbs me about it. Sure some of the special effects may look a little dated but honestly it kind of gives it an extra charm.
About the Creator
I have tons of opinions that change constantly. I watch a lot of movies and play video games. There are some articles on my struggles with languages and dance as well.
Reader insights
Be the first to share your insights about this piece.
Add your insights