My Review of "The Masked Singer: Season 7"
There were a lot of surprises this season and my guesses were totally off the mark.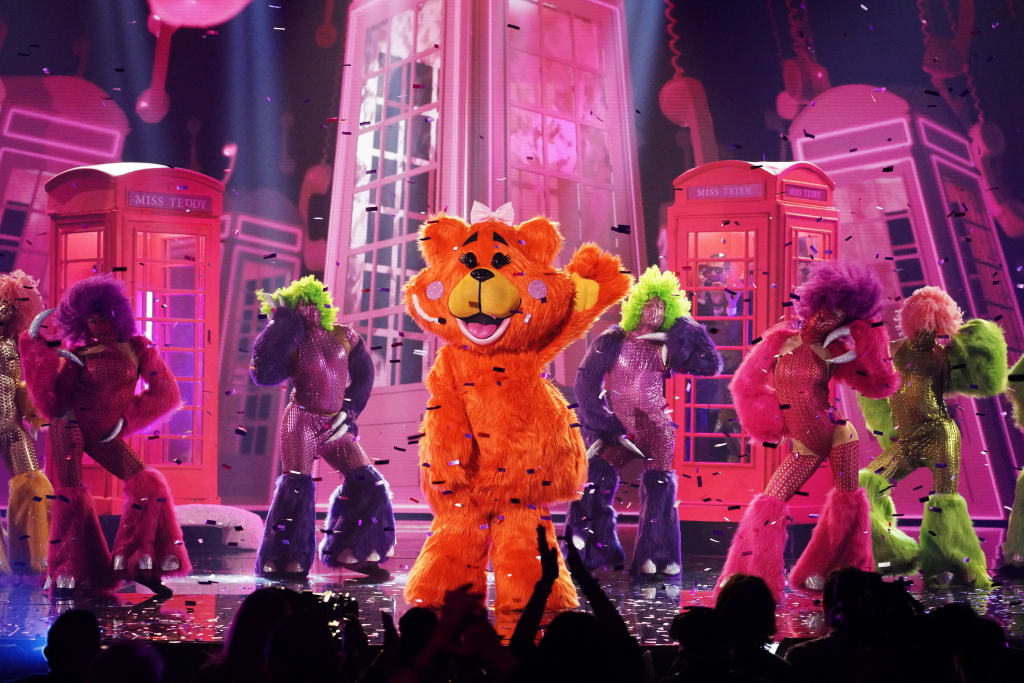 The Masked Singer: Season 7 has finally concluded. This season wasn't as grandiose as the other previous seasons and I liked that. Having the season be prolonged by an exorbitant amount of contestants can be a bit overwhelming. Still this season wasn't a slouch in the talent department.
This season started out with a new gimmick. They would use three different categories; the good, the bad and the cuddly. The category was supposed to represent the type of masked costume that our contestants were wearing. We would have all sorts of different designs this season. I have to give it up to the art department for this one because they never ceases to amaze me.
Admittedly I didn't know about half of the stars that competed this season. When they were revealed I had a sigh of relief knowing that I would never have guessed the person as I didn't know who they were.
Then we got to the contestants that I did know. That threw me for a totally big loop. It really threw me off because some of these people aren't really known to sing. Of the people that couldn't sing well I thought I would be able to identify the voice at least. Nothing. I didn't have any clue who they were despite the cryptic clues that they provided us as the audience. That was a bit of an embarrassment on my part.
Those that I knew could sing did a fantastic job in throwing me off. They were able to belt out songs that I wouldn't expect them to do. It's interesting because I realized that I have kind of pegged singers to a certain genre of songs or actors that would sing a particular way. These contestants were able to go outside the box and totally fool me. Admittedly I don't pay too much attention to the clues but even with the clues I would probably be thrown off anyways.
Some notable surprises for me included contestants: Penn & Teller, Shaggy, and especially Hayley Orrantia. Penn & Teller is an obvious one because Teller never talks in their shows. How could I have possibly been able to tell it was them in that case?
Shaggy was very impressive because he threw into different singing styles. I always pegged him as a Raggae singer but he's so much more. Similar to Cheyenne Jackson. I've never heard of Cheyenne prior to the competition but I was still impressed at the diversity of his singing abilities.
The biggest surprise for me was Hayley Orrantia simply because I'm a big fan of The Goldbergs TV series. Their most recent season just ended and they had Hayley singing in that season. In fact she sings a lot in the show. The thing is that she always sings fairly innocent pop songs. In this competition she was able to show some of the dynamic range that she has with her voice. I hope the exposure she gets from this show will help propel her dreams of being a singer.
The winner was Teyana Taylor and deservedly so. Her render of, "Lost Without U" was amazing. She really made it her own and it really solidified her win for the show. She never really had any bad performances. She was always a solid finalist contender throughout the show.
Overall, I thought this season was a nice little package. It wasn't overly long and there was plenty of fun content for me to keep watching. I do still hate that rerun episode right before the finals though. I have to give this season a 7 out of 10. Hopefully they keep the seasons short so that they don't use up all of the celebrities for their upcoming seasons.
review
About the author
I have tons of opinions that change constantly. I watch a lot of movies and play video games. There are some articles on my struggles with languages and dance as well.
Reader insights
Be the first to share your insights about this piece.
Add your insights