My Review of "The Holiday Movies That Made Us: Season 3"
In a world where we stopped buying DVD's, we're lucky to have this series to tell us the backstories of our favorite movies.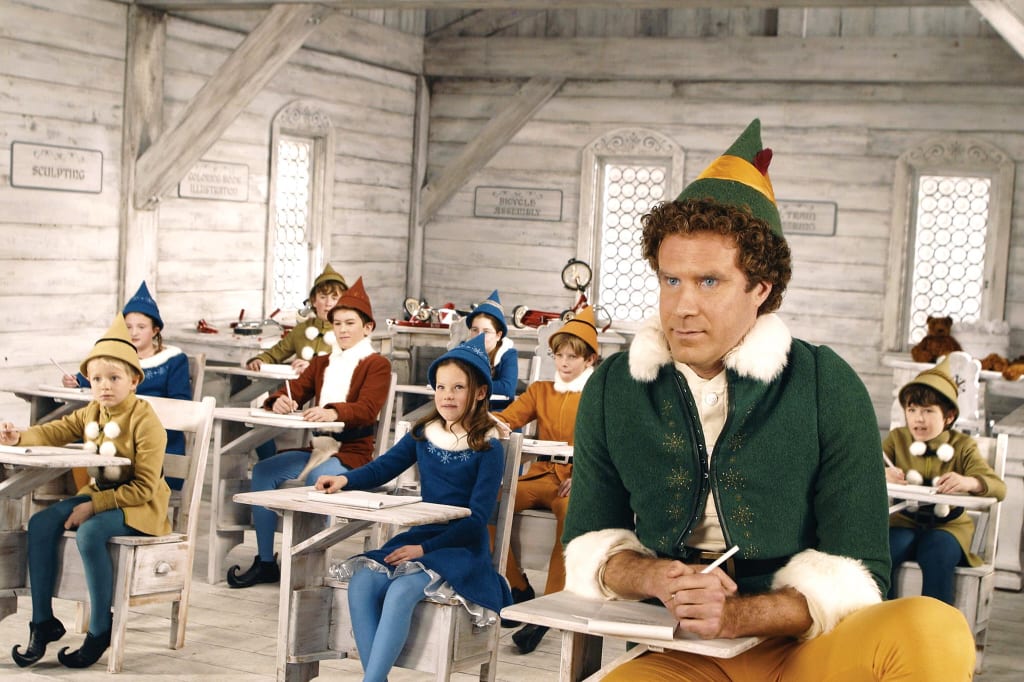 The Holiday Movies That Made Us: Season 3, is the third season of The Movies That Made Us. I love this series because I don't really buy DVD's and Blu Rays as often. I kind of need my fix to see the behind the scenes things that happened while making these movies. They go deep into not only small things behind the movies but also stories we would never have known.
The first movie that they chose to dive into is Halloween. Seeing as they're specifically looking into holiday movies and this season coming out close to Halloween this choice was very appropriate. I've never seen the original Halloween movie but this episode kind of gave me an urge to go watch it.
I have to admit that I often mix up Halloween, Friday the 13th and Nightmare on Elmstreet with one another. I haven't seen any of them but they were the subject of the first three episodes of this season.
This season they give us a lot of the fun backstory of these three beloved movies. I had no idea the amount of drama and clever ingenuity that were needed in order to make these movies. I do remember how popular this genre of movies was back in the 80s but I was a really young kid that was scared of horror back in the day.
Today I can go back and watch them and with the newfound knowledge of the backstories to get these movies to be released I think I have a greater appreciation for them. You have to realize that back in those days everything was done with practical effects and with a smaller budget than they have nowadays. It's even more astounding how some of the special effects are still effective when we watch the movies today.
The next three movies weren't exactly holiday movies. You have Robocop, Alien and Coming to America. I thought the Robocop and Aliens episodes were really fascinating because of how they did some of the special effects. I always forget how bold filmmakers were back in the day because they were really inventing all new genres that people would be emulating years afterwards.
Coming to America was one of my favorite episodes because of the sheer amount of craziness that happened to get this movie started. I just had a whole bunch of flashbacks and remembered just how great Eddie Murphy was. He was the king of blockbuster movies and he did it singlehandedly with his charm and comedic timing.
The final two episodes were The Nightmare Before Christmas and Elf. I thought these episodes were great as well. The Nightmare Before Christmas in particular had such a long journey that I had not known. It's a movie that I never really got into but after seeing the story behind it I don't have anything but respect for it.
Elf is one of my favorite holiday movies and it was fun to see how it grew. That can be said for all of the episodes though. Each one of them had a lot of casting issues as well as budget issues. They were all ideas that no one thought would do well. Someone had to take a chance and make something different. Part of the fun in watching these stories is to see how they convince the big studios to approve and fund their projects.
I would never have thought it would be so interesting but the way they edited and cut each episode makes it hugely entertaining. They never take themselves seriously and have a ton of fun.
What would make it even more entertaining is if they could get everyone on board with the storytelling. You can tell that there's a few key players not present during the interviews only because they're probably really busy. Some of these movies were big breaks for some actors and directors. Now that they're huge stars they don't really have time to sit down to do interviews for things like this. I was really surprised that they got Sigourney Weaver to do the Aliens episode!
Overall, I had a blast watching these. I can't wait for the next season. They have a really good format for these episodes so hopefully the next season comes out soon. I have to give this season an 8 out of 10. I didn't watch a few of these movies and there's one in particular I didn't like yet I was still able to enjoy all of the episodes. That goes to show you that there is some really good storytelling.
movie
I have tons of opinions that change constantly. I watch a lot of movies and play video games. There are some articles on my struggles with languages and dance as well.
Receive stories by Brian Anonymous in

your feed