My Review of "The High Note"
A coming of age story of people in different stages of their careers.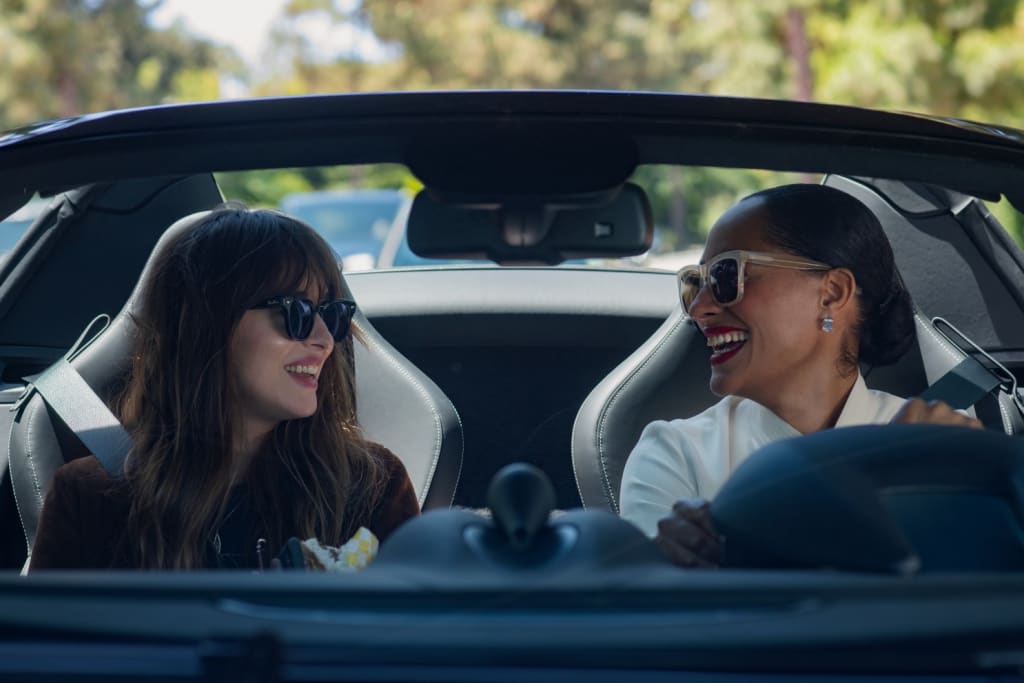 The High Note is a movie that came out quietly in 2020. It kind of got lost in the mess that was that year but it shouldn't have. This movie should have gotten a lot more recognition than it did. There's a glimpse into different perspectives that we don't normally see in movies. I thought the overall package was really well made. The ending has a weird and kind of unnecessary twist though.
This movie starts off with the main character Maggie. She's basically a walking encyclopedia of musical facts. I'm not that knowledgeable about musical facts so I'll just take her word for whatever she spews out. There's just so many facts and she spews them out like crazy.
Her true ambition is to be a music producer. Instead she works as an assistant, but not only an assistant. She's the assistant to the one and only Grace Davis. It's a much sought after position in Hollywood. Fortunately for her she's also good at her job because she's been doing it for 3 years.
One of Maggie's pet projects has been secretly producing Grace's live album without the knowledge of Grace and her associates. Maggie seems to have a good ear for this because she's so adept in music. The problem is that Maggie doesn't have any way of getting her foot in the musical world. She's not respected because she's only a personal assistant. It's the old adage of not having enough experience for the job but no job to get experience.
On one fateful visit to the grocery store she meets some guy named David. In an awkward game of cat and mouse David woos her and introduces her to his musical talents. Through a series of lies she convinces him to have her as his producer.
The movie then becomes a bit of a romantic comedy with bits of career talk intertwined to the story. Grace goes through a fascinating stage in her life where she has to decide whether to go the safe route by gaining residence at a Las Vegas casino or create a new album. I liked the fact they explored this path of hers. She is a middle aged black woman looking to create a new album in an unexplored audience as it's a new generation. Her fears are substantiated by all of the people around her. She's constantly told that she shouldn't pursue this new album because it isn't known if it will become a hit as her last album was a flop.
This is sort of similar to David's story. David plays at small venues but doesn't really have the confidence in himself to push to the next level. There seems to be something that is preventing him from even wanting to make it big.
I think that they could have made Grace's story into a full on movie. There's enough content in her story alone to make a great story. Seeing as this is Maggie's story it seems that some of her story was overshadowed by some of the events of the other characters in this movie.
It's still an overall feel good story that will make you happy when you watch it. Of course there are a lot of predictable sequence of events that are going to happen but this movie isn't meant to be high art. I was pulled away from this movie a little with the little twist close to the end of the movie. It just seemed pretty unnecessary and convenient.
Overall, I really liked this movie even though it was a little cheesy. I'm a sucker for this sort of stuff though. It's too bad not too many people know about this movie because I think it was a pretty well made movie and a lot of fun. I have to give this movie a 7 out of 10. It is something you should check out if you're in search of some motivation. I'm sure you'll get a little spring in your step after watching it.