My Review of "RuPaul's Drag Race: Season Two"
Covergirl, put the bass in your walk!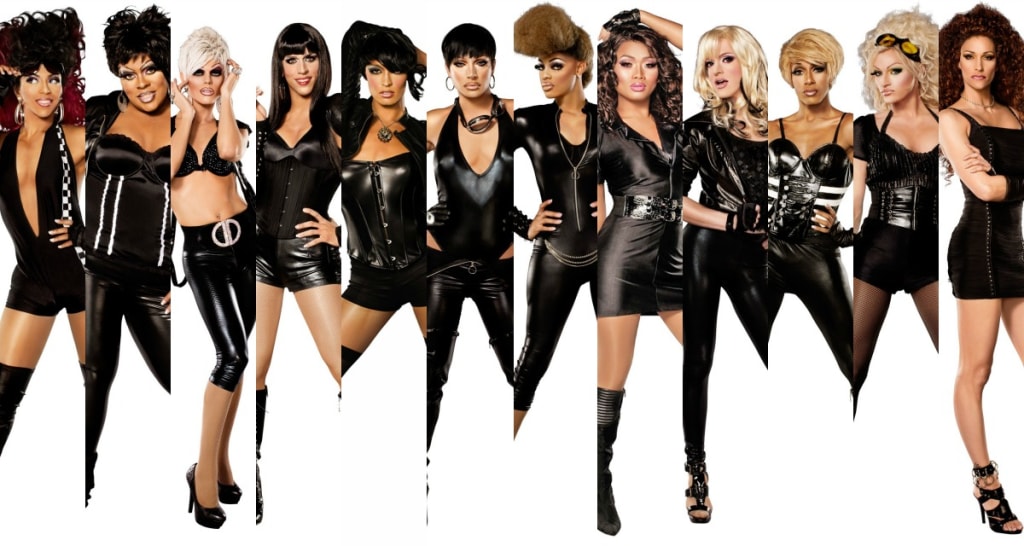 I have been an enormous RuPaul's Drag Race fan for a long time and have also seen a couple of RuPaul's queens perform live. I haven't really had the time to review each series at a time but now that we're under a worldwide lock down, I figured I'd take the time to do so.
If you are not familiar with RuPaul's Drag Race, it is an American reality show and competition to seek out America's next drag superstar and entertainer. The contestants compete in challenges that include singing, dancing, outfit creating, comedy and celebrity impersonations and many more to win a cash prize (in this season $25,000) as well as collaborations and tours with different brands and companies to help get their name out to the world as an entertainer. The judges critique the queens based on their runway presentation and how well they excelled in that week's challenge. The bottom two queens that least excelled in that week's challenge then have to lip sync to a song to fight to stay in the competition.
In this season, there are 12 queens competing (three more than the previous season) and from first impressions when the queens walked into the workroom, I could tell there were lots of big personalities and with that, comes some drama. Throughout this season, we get to witness the different queens interact in and out of drag which is very entertaining. There were definitely some personality clashes. Instantly, I knew which queens I'd like and strongly dislike. In this season, I was particularly drawn to Pandora Boxxx because she is a queen that seems very genuine, experienced and true to her camp and comedic style, Shangela because of her personality and Southern charm and Raven because of her style versatility as well as her appearing to be cold hearted and rude but has a kind, loving spirit.
In this season, there are more loud and bigger personalities than there are softer personalities. Season One , in comparison to Season Two, is extremely tame. There are some queens in this season that have definitely rubbed me the wrong way. For example, as talented as she is, Tyra Sanchez bothered me because of how she interacted with the other queens and seemed to have a huge lack of empathy. Another queen that at times got on my nerves was Tatianna because even though she lacks some experience compared to the older queens, she is very opinionated, vocal and does not back down (which sometimes works in her favor and other times it doesn't).
Throughout this season, I'd say there's a good mixture of challenges like creating a product advertisement, performing a rock song live, Snatch Game (a parody of the TV show Match Game) and many more. If you look back and watch this season, you'd think some of the fashion choices and challenges are somewhat dated but up to date for it's time.
What I really appreciate about this series is the introduction to the new lingo, fashion, art and pop culture to the world. Looking at the overall transformation from male to female is really quite astonishing. You can really appreciate the hard work and craftsmanship that goes into it all. Watching this series definitely opens your mind up to the whole drag world and culture.
In total, I'd say this is a great second season that is jammed packed with different elements. With all of the variety of challenges that are presented, I'm certain you'll be entertained. If you like the drama, I'd say check out this season! Beware of the claws though, because they're out!

Izzy BG
Just some amateur reviews, experiences and opinions.
My art and YouTube can be found at:
https://www.artbyizzybg.com/
https://society6.com/missizz613
https://www.youtube.com/channel/UCi7pIsQonVFrGIbQ_BJO8yg?
See all posts by Izzy BG →