My Review of "Ronny Chieng: Speakeasy"
Here's the thing... He's not wrong about a lot of things. I'm part of the problem.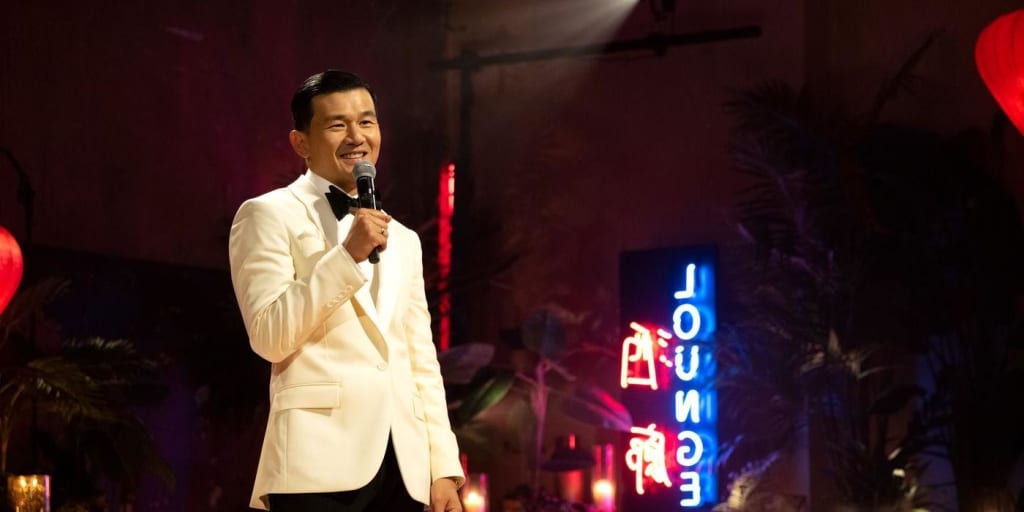 Ronny Chieng: Speakeasy is Ronny Chieng's latest Netflix special for 2022. I've been a fan of Ronny's comedy since his last special Ronny Chieng: Asian Comedian Destroy's America. That special was methodically put together to create a very tight comedy set. This one is a big departure of that set.
Let's face it with the pandemic mandates easing we are going to see a lot more stand-up specials. Comedy isn't the same without the audience to feed comedians with energy. Obviously one of the big topics on all stand-up sets today is going to be about the pandemic. This special is no different.
Ronny starts his tirade of talking crap by talking about how American it is that America had the resources and innovative skills to create a vaccine for COVID. Then rips the the carpet from us to tell us it's also very American for people not to want to take that same vaccine.
His focus is on practicality and makes fun of the of the concept that we choose not to vaccine for a disease that continues to ravage the world. The examples he used are quite adept and analytical. It's remarkable how he describes the whole situation. For sure there will be many people divided on these jokes especially since he's already talking about how so many refuse to take the vaccine.
That's just showing how Ronny's comedy has evolved into a different animal. This special feels much more authentic as if he's more of his real self than his previous special. It's as if he's had enough and doesn't care what others think. He's just going to deliver the comedy that he wants to give us. As an artist you have to appreciate that courage.
More often than not a lot of people will stick with what they're good with to continue to keep making money. It doesn't feel the same way with Ronny. It felt like he was spilling a lot of the frustrations he's encountered during the pandemic and spilled them to his audience.
That is until his somewhat awkward transition to birth control pills. His discussion about birth control pills felt a little out of place in his whole set and weird at the same time. He even addresses that he's not trying to mansplain things but technically it is what it is. I think this part of the set would have been better off given to someone else than for him to use it in his set.
The rest of the set was more consistent and felt natural. His discussion about his hatred of the United Kingdoms was pretty funny. It pulls us in all directions and then back again. You can tell that he's a seasoned performer and has thought things through.
In the last part of his act he talks about reviewers and I can see the irony of this review of his set. He makes valid points and I won't argue with him that it is more difficult to create rather than find errors. His frustrations have always been a great source of his jokes.
Yes it's a pretty big departure from his last Netflix special but you can also tell that he's grown as an artist. The confidence oozes from him as he's throwing jokes at us. He waits even for awkward moments to hit extra laughs.
Overall, I thought the set was okay. I thought it pales in comparison to his last special. That's not that bad because that last special is a classic for me. He's set a high bar for himself and all we can ask is for him to be his authentic self. In this special I felt he was being his authentic self. Even though it felt kind of like a bad guy in the WWE. I have to give this special a 6.5 out of 10. I still have hope for the next special.
About the Creator
I have tons of opinions that change constantly. I watch a lot of movies and play video games. There are some articles on my struggles with languages and dance as well.
Reader insights
Be the first to share your insights about this piece.
Add your insights