My Review of "MasterChef Canada: Season 4"
Another season of MasterChef Canada all finished. Why am I still hooked on this series?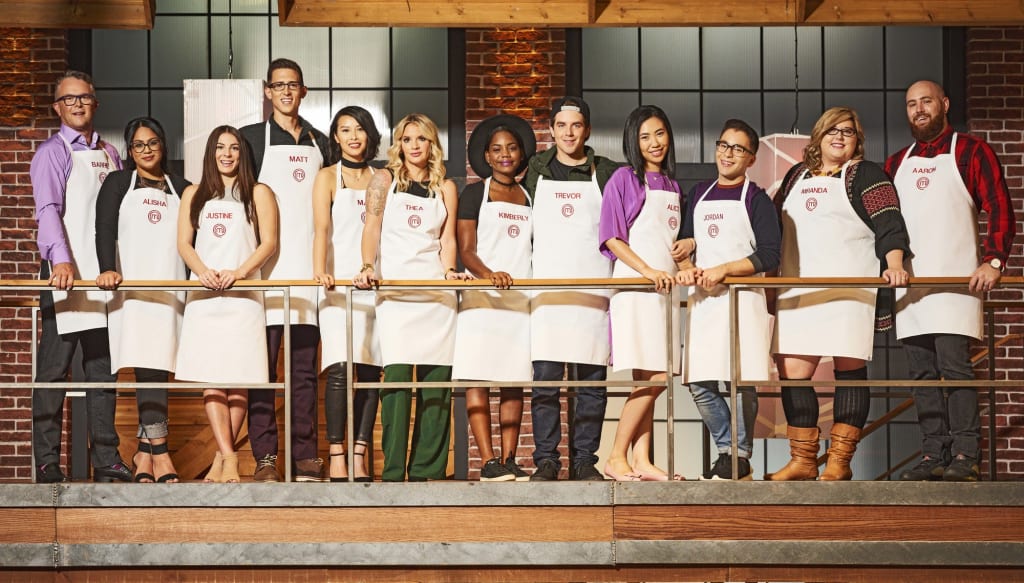 MasterChef Canada: Season 4 had just finished off a really spectacular season with Season 3. After three seasons it's tough to keep the series fresh so that the audience doesn't find the activities monotonous. They also have to keep the contestants on their toes so that they can't fully prepare for what's in store for them later on in the show. Still some of the activities are pretty popular and you can't really get rid of them.
This season of MasterChef started out totally different from the other seasons. Instead of having chefs audition for a spot in the game show I guess they had submitted some sort of audition via letter or video. Then there would be certain people selected to receive a MasterChef package.
The package mentions that they only have 20 minutes to gather ingredients to make rice dish. Rice is included in the package that they had received. That's a pretty tough feat to do because some of these contestants received the package while their working in an office, or construction site. They quickly rushed to wherever they could find food in order to make their meal.
It's a fun little scenario and I wonder if they chose to do this because the line up for the auditions was too long and monotonous for the chef's to vet. I guess it does seem a lot more convenient for the show to do something like this than go through an audition.
They end up with a number of contestants. I initially thought that this season's contestants seemed to be less skilled than the previous seasons. I don't know what it is that made me think of this maybe the fact that the dishes they were making didn't seem to be as spectacular as the ones in previous seasons. I also thought that some of the techniques for cutting and cooking didn't seem to be as well polished.
That doesn't matter though. This is what the show is about. They're supposed to be amateur cooks looking to make a life as professionals. I don't remember if I had these same thoughts in previous seasons but we just finished season 3 with really high level cooks. So maybe the comparisons are because the chefs in season 3 were that good.
As the season progressed there were a few stand out people. One of the great ones was Miranda. I don't know why I didn't like her in the beginning but she grew on me. Her kindness towards her fellow contestants was probably a big factor to this. She would help her colleagues at elimination trials even though the outcome would be her own elimination. Then when I found out about her mother I really felt for her. She had little elements of Mary from Season 3.
Alice was one of the contestants that was eliminated much earlier in the season and she was chosen to come back to compete. I know that this happens a lot in reality shows but when it comes to these cooking shows it really shows how much the contestants have evolved. She was eventually eliminated because she couldn't compete at the same level as the other cooks. In fact Miranda had to help her out because she felt so bad for her.
I didn't realize how much better these contestants were becoming until they had one of the eliminated contestants from the past return later on in the show. They become way better cooks than they were before. We just don't realize this because if we watch them week after week we don't notice these subtle differences. It's just as if you see someone day after day you don't notice how each of us age. In that episode it became really apparent to me how much these chefs have evolved their craft.
After that revelation I understood why so many people try to enter MasterChef Canada. Not only do they have a chance to win but no matter what happens they will ultimately become better cooks from being part of the show. They really learn so much during the show. They're also given opportunities. Like how Michael invited Aaron to work in his restaurant. I have never seen anything like that. It's only halfway into the season and when Aaron gets eliminated Michael drops this proposal to him. Obviously he accepted the job but I thought it was pretty weird. They didn't do this for any of the contestants that got eliminated afterwards. What the heck?
Overall, I still enjoyed this season. I don't think it was quite as good as the other three seasons of the show but that's probably with each successive season things were getting better and better. My expectations were probably too high. I give this season a 7 out of 10. It was okay, but I liked the challenges that they came up with this season.
review
About the author
I have tons of opinions that change constantly. I watch a lot of movies and play video games. There are some articles on my struggles with languages and dance as well.
Reader insights
Be the first to share your insights about this piece.
Add your insights