My Review of "Kid 90"
A very personal and exposing story of former child actor Soleil Moon-Frye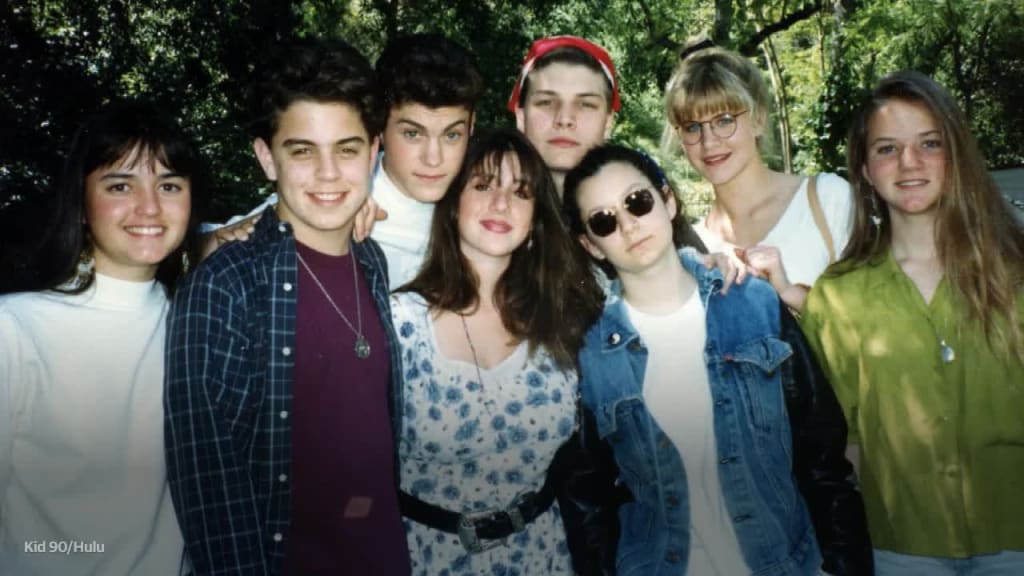 Kid 90 is like a time capsule of the past. There's so much nostalgia in this movie yet that's not what they're aiming at. Most of the nostalgia comes from the former child stars of the past that make cameos in this film. Instead it's a very open story of the life and times of Soleil Moon-Frye who played Punky Brewster back in the 80's. I for one had no idea she was video taping everything she was doing in the past. Watching this movie we understand that she was way ahead of her time.
The film starts off by introducing Soleil Moon-Frye. She's the daughter of a famous actor and strong loving mother. Her parents had unfortunately split but they both still showed their love for her. This is a lot for a little kid to take in nevertheless being a star of a very popular 80's sitcom.
Her life had enabled her to connect with some celebrities while she was a child. In this film Soleil is able to convey that these child stars were just normal human beings like everyone else. They were just able to access a lot more things than the average person. I'm sure a lot of us would have fallen into the same vices as a lot of the kids in this movie if we were in the same situation.
She talks about growing up in the spotlight. This forced her to grow up much earlier than normal children. Being in the spotlight like she was induced anxiety and stresses. Though she was not alone.
There are a number of special guests that can attest to Soleil's recounts of the past. Some of these guests are pretty well known actors. It's just icing on the cake as Soleil reveals video and audio evidence of the things that had happened in the past.
It's just crazy to see how much she had gone through in just a decade. The 90's were a very special time and a lot of the guests mention that it was a time of freedom. Back then they didn't have the Internet so a lot of the things that happened weren't really recorded that is except for Soleil's footage.
She had documented so much information that my mind spins at the thought of her curating all the information that should belong in the film. I think a lot of people in the past had video taped the past but very few have been able to compile the information and collate it into a cohesive story like this.
One of the big messages Soleil tries to convey is the value of life and being able to open up and understand what's going on. There are a number of people in the past that were troubled but yet she wasn't able to see the signs. Today it's obviously easier to see signs but when you're in the moment you really have to open your senses to understand what people are truly trying to say. She was also young in those times and not a lot of people were talking about mental health.
She feels a sense of guilt and trauma looking back at some of the footage that she had accumulated. It's fascinating to see her perspective and those of her guests in this film. There's a sense of who do you believe in some instances.
Soleil exposes her own lies of the past. She had previously done campaigns against substance use when she herself was using behind the scenes. Has a lot changed about her? Is she still pushing a message to gain notoriety? I have a sense that she is talking from the heart in this film though.
Today she doesn't really gain anything from throwing a film at us like this. The openness of this film is truly exposing. I was shocked that she would out so many people for the sins of their past and that they were okay with it. Watching this is like watching someone read their diary to you. Soleil's deepest and darkest secrets are all laid there for all of us to see.
Overall, I really enjoyed this documentary. There's such a sense of authenticity that permeates throughout the runtime. I was fixated to Soleil's story from beginning to end. She's lived quite a life and I'm so glad she was able to share it with the world. I have to give this documentary an 8 out of 10. Those that lived in the 90's will be able to enjoy this the most because there are a lot of things here that you will remember.
review
I have tons of opinions that change constantly. I watch a lot of movies and play video games. There are some articles on my struggles with languages and dance as well.
Receive stories by Brian Anonymous in

your feed