My Review of "In The Heights"
The struggles of immigrant families can all be felt here, but somehow made struggles feel great.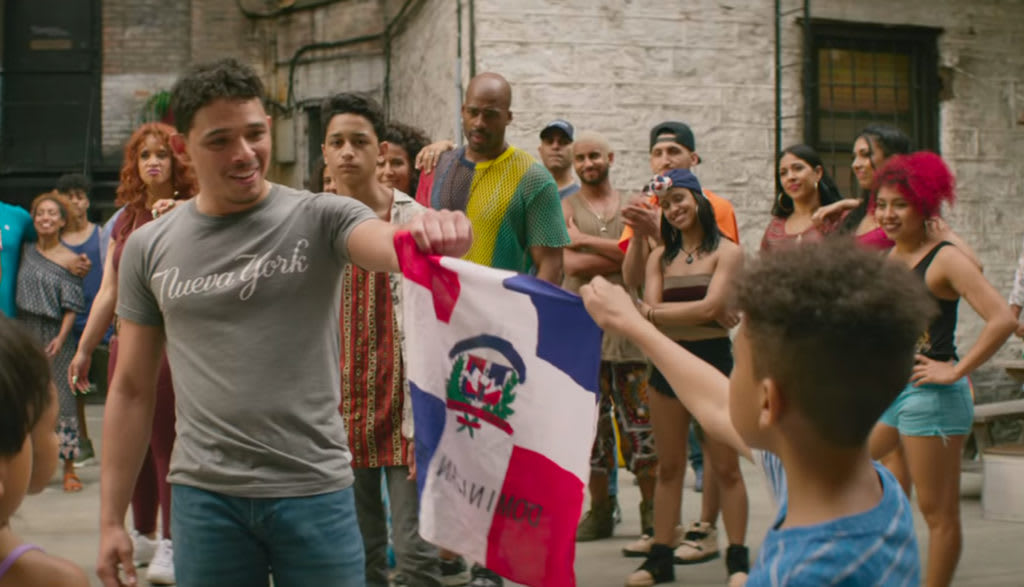 In The Heights is a pretty high profile musical that came out in 2021. Although it's been released this year not a lot of people have checked it out due to the pandemic and people still hesitant to go to the movie theatres. Recently it's been released for streaming and I have to say that it was quite the experience watching this movie.
The movie starts off talking about the dreams of a guy named Usnavi. He seems to be telling these kids a story about his past. They're on a beach of some sort. It then goes into a flashback of sorts that's not too long ago but long enough. It's almost like today's time or maybe a few years ago.
Usnavi talks about the situation of a neighborhood in New York City called Washington Heights. It's a Latin neighborhood that is slowly becoming gentrified. He talks about how close everyone once was in this neighborhood. This gentrification is basically dispersing the close relationships that all of the neighbors have with one another.
This movie also talks about generational immigrant experiences. It's something not only Latin Americans experience, it's a universal immigrant family experience. Of course all parents want the best for their children but we don't often talk about the burden the children experience because of this.
I thought it was very smart of them to go through the story of Nina. She's a brilliant woman that has high potential of making it big outside the neighborhood. In fact that pressure of being successful kind of got to her. Nina goes to a pretty prestigious school and with these schools come high tuition fees. Not a lot of people talk about the guilt of kids who have their parents sacrifice in order to pay for the tuition.
She feels the guilt of her father having to sacrifice his business in order to pay for her tuition. There's also the pressure of doing this for not only her family but also the entire neighborhood. Everyone basically has these high hopes for her. Little do they know, she's going through a lot of racial prejudice while in this school. All of these pressures has her conflicted. She wants to do well but also wants to live her own life. I'm sure there are a lot of people out there that can relate to this story.
Ultimately this movie is about Usnavi though. He's trying to move back to his motherland of the Dominican Republic. Everything is set but there's so much back in New York that he'd be leaving. This is a story he tells from the future so you start wondering what had happened. I like this air of mystery as to what happens before he moves to the island. His stresses of moving are further exacerbated with his complicated relationship with his childhood love Vanessa.
In some ways this movie very much reflects the same ideas and themes as Hamilton. It's a musical written by the same person so it kind of makes sense. If you love Hamilton then you have to watch this movie because it's something that you'll be really familiar with. That is minus all of the jokes that happened in Hamilton. This movie isn't quite as funny as most of it is set in a serious tone.
Then again it's such a bright and colorful movie that you can't help but be happy while watching this movie. All of the songs and dance numbers will keep you amazed. There are a number of dance sequences that made me go wow because of the way that they filmed each of the scenes. Each angle would make the scene look huge and bombastic.
Overall, I would have to say if you're into musicals (I think I'm starting to like them) you have to do yourself a favor and check this movie out. Especially if you loved Hamilton because this movie is quite similar to that musical but a shorter version. It will keep a smile on your face from start to finish. I have to give this movie an 8.5 out of 10. This is definitely a movie that I will be recommending to a lot of people.
review
I have tons of opinions that change constantly. I watch a lot of movies and play video games. There are some articles on my struggles with languages and dance as well.
Receive stories by Brian Anonymous in

your feed